Boomerang
Category

Boomerang, Boomerang, Lifestyle, Recently, What to Watch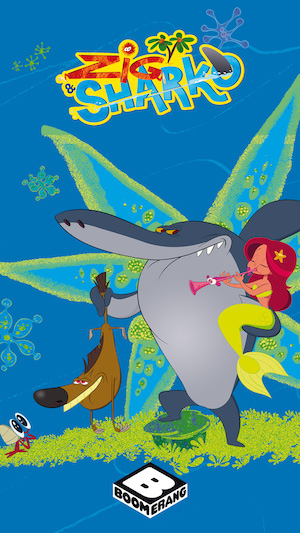 Singing seashells! It's marvellous Marina!
Marina, the mermaid with the merry laugh and melodious voice, is singing her way into the spotlight this Women's Month. In this special two-day Zig & Sharko marathon, Marina is simply adorable! She may live on a rock in a heavenly lagoon, but her days are filled with excitement, and she has so many suitors! A castaway, a fisherman and even King Neptune himself. Boomerang can't wait to bring you these episodes full of her playful stories. And while her melodies make her a superstar singer, watch out because there is a rumour that another mermaid might show up in the lagoon.
PREMIERE: Monday, 08 August 2022
TUNE IN: Monday & Tuesday @ 07:30 CAT