Parenting Hub
Category

Advice Column, beauty, Lifestyle, Men, Parenting, Woman
It's been a challenging year, and for most of us, December could not come soon enough. Swimming, hiking, braai'ng and beach days after a long year of work and stress is just what's needed to recharge one's batteries.
If 2020 has taught us anything, it's that South Africans are resourceful. For many people, the nationwide lockdown and shopping restrictions meant coming to the realisation that we actually need far less than we think we do. And with that in mind, we're rethinking the way we buy gifts this festive season.
Have you ever bought someone a gift out of desperation after trawling aisle after aisle, unable to find anything suitable? Or maybe you (like so many others!) have a drawer in the house filled with unused gifts? This year, we should all be thinking practically. Instead of the ornament your mom may or may not like, or the powertool you've never heard your husband say he needs, why not select practical gifts that you know your loved ones will use?
While we may be celebrating a little differently this year, one thing is certain: it's possible to spoil your friends and family with some well-deserved pampering and grooming products, without breaking the bank.
Here's our guide to finding the perfect beauty or grooming gift this festive season.
Women
Many of us have been working from home this year, and socialising took a back seat. For some of us this meant taking a break from wearing makeup, doing our hair and dressing up. But now, as we approach the festive season, it's the perfect opportunity to get back into our usual beauty routines. Why not treat a special lady in your life to some beautiful new makeup, beauty tools or hair care?
We recommend:
Eco Tools 5 Piece Starter Kit (R255.00) – the perfect all-in-one makeup brush kit.
wet n wild Hello Halo Blushlighter (R99.00) for a luminous glow; wet n wild Megalast Matte and Shine Finish Lipsticks (R99.00) for long-lasting lip colour (these make fabulous stocking fillers, by the way!) and wet n wild Prime Focus Primer Serum (R99.00) for a flawless canvas.
Pretty By Flormar Nail Enamels (R29.95) are fun and affordable, and make great gifts! For eye-catching lashes, we recommend Pretty By Flormar Waterproof Lengthening Mascara (R99.00). Their Baked Blushes (R149.95) are gorgeous and also make a stunning gift.
Kiss Impress Nails are the answer to a beautiful, long-lasting manicure when you don't get to a salon. With so many different designs to choose from, it's easy to find something for everyone.
Real Techniques Miracle Makeup Sponge (R140.00) is the number one sponge for smooth foundation application. Available as a single sponge or a set of 4 mini sponges, they can be used with liquid or cream foundation. The 3-in-1 multifunctional Mini Miracle Complexion Sponges (R159.95) leaves skin with a smooth and natural-looking finish and is perfect for travel or on-the-go touch-ups.
For the lady who loves a glowy tan, how about a spoil from new self-tan brand St Moriz? The St Moriz Gradual Tanning Lotion (R119.95) and St Moriz Golden Glow Tanning Moisturiser (R119.95) are easy to use and offer a beautiful sun-kissed glow without the sun!
Australian Gold's Bronzing Intensifier Dry Oil Spray (R259.95) fragranced with the signature Cocoa Dreams scent contains immediate bronzers designed to provide dark colour and smooth skin. If you're looking for an instant glow but want to ensure that your skin is protected from skin aging and sunburn, a broad spectrum sunscreen is perfect as it protects you from both harmful UVA and UVB rays. We recommend Australian Gold's SPF 15 Sunscreen Lotion with Instant Bronzer (R249.95).
Men
If you want to give the man in your life something you know he will use and enjoy, grooming products are the perfect solution.
Clubman grooming products make it possible to have a barber-quality shaving experience at home. For the man who rocks a beard or moustache, we recommend Clubman 3 Piece Beard Gift Set (R399.95). The set contains a Clubman 2-in-1 Beard Conditioner and Face Moisturizer, Beard Oil and Beard Balm. For men who shave, we recommend Clubman Shave Oil (R149.95) and Clubman After Shave Lotion (R199.95).
Did you know that Cantu has a fantastic men's grooming range? Cantu Men's Cleansing Scrub (R129.99) and Cantu Men's Soothing Serum (R129.99) make great gifts for the festive season. They also have hair care products specifically designed for men, such as the Cantu Men Styling Pomade (R129.99) and Cantu Men Deep Treatment Masque (R59.99).
Teens
Teenagers are notoriously difficult to shop for, because their definition of what's trendy and cool, may very well differ from ours. One thing that never goes out of fashion, and that teenage girls can never get enough of, is fun and quirky beauty products.
For trendy and affordable makeup she'll love, we recommend the new wet n wild Megalast Stained Glass Lip Glosses (R99.95) – available in a variety of summery shades, these glosses leave lips with a stained look. wet n wild Single Glitter Eyeshadows (R99.00) are on-trend and make great stocking fillers, while the wet n wild's Bretman Rock limited edition makeup collection has teens all over the world enthralled.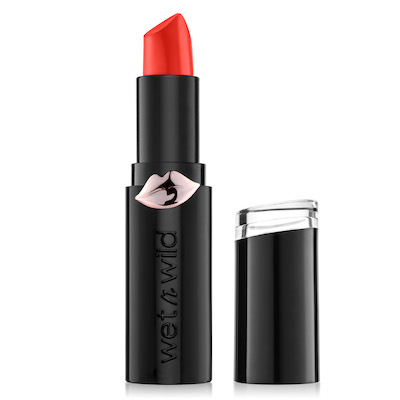 Dare to live the life you've dreamed with COLAB's Dreamer Dry Shampoo (R79.95). Give hair an instant heavenly fix while softly scenting tresses with delicate notes of cotton and musk. Now doesn't this sound dreamy?
Time to let your hair gets it glam on with COLAB's Glam Dry Shampoo (R79.95). This dry shampoo brings a touch of luxury to your daily routine. It's also perfect for adding texture and grip to hair you want to braid or style. Glam Dry Shampoo leaves hair fragranced with sensual Sandalwood and Cassis for a totally luxe vibe.
Glide through tangles without pain, split ends and breakage with the Wet Brush Go Green Detangler (R300.00), an innovative, biodegradable brush with exclusive, pain-free bristles that lets you do good for both your hair and the planet. This revolutionary, eco-friendly brush boasts a unique design that is unrivalled in flexibility. OmniFlex™ technology contours to the shape of your scalp for superior comfort, which makes for a truly personal brushing experience.
The whole family
Still stuck on finding someone the perfect gift? Why not get them some great quality skincare, sun care or hair care? There's no way this will lie in a cupboard and gather dust until next year!
Piz Buin sun protection products ensure the entire family is protected from the sun's harsh UV rays. The Piz Buin Allergy Lotion SPF50+(R269.95) and Piz Buin Allergy Face Cream SPF50+ (R189.95) make great gifts for the family, and their After Sun Soothing Lotion(R129.95) is a must-have in every household.
For clean, green skincare, consider ZERO – a new skincare brand that offers a full skincare regime free from harmful chemicals, colourants, fragrances and artificial preservatives. The ZERO Face Wash (R299.00), Day Cream (R399.00) and Night Cream (R399.00) are a fantastic choice for both men and women, and the ZERO Hand & Nail Cream (R299.00) is ideal for anyone whose hands have taken a beating after a year of excessive hand-washing and hand sanitisers.