Parenting Hub
Category

Advice Column, Tech
Yoto, an audio platform developed specifically for kids and the brand behind the critically acclaimed and award-winning Yoto Player, has landed in South Africa. The Yoto Player, a carefully connected screen-free, Bluetooth speaker box provides safe, educational entertainment for children and is now available across the country at selected Toys R Us stores, iStores and a branded store on Takealot, South Africa's leading online store.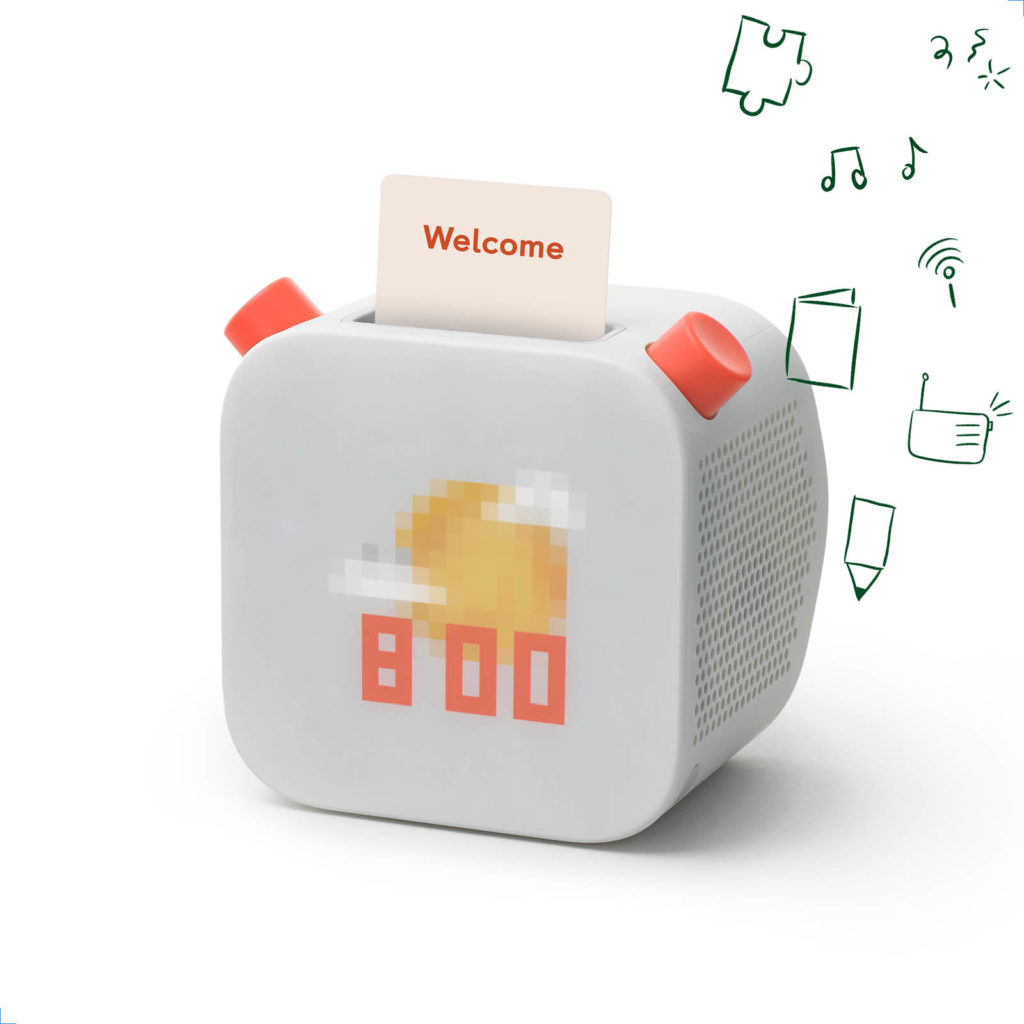 Yoto Player is designed to safely give children full control over their listening experience, by entertaining and educating them while reducing screen-time. Yoto Player is controlled using physical cards that are inserted into the Player which plays audio content – helping to reduce excessive screen-time, giving children access to entertaining content without removing the joy of using technology for fun, learning and imaginative play.
The Yoto smartphone app gives parents easy control of settings and content management. The free-to-download app also contains a selection of free content available to all and allows families to link the audio to Bluetooth speakers, including in the car for on-the-go entertainment. Additionally, Yoto's content cards have the ability to play content through the app by simply tapping the card to the back of a smartphone.
"We landed in the United States in June last year, and now our breakthrough into other regions and markets will further enable Yoto to globally service and inspire the next generation of creative, independent minds through audio," said Ben Drury, CEO and co-founder of Yoto. "Every day we are inspired by children from all around the world, and with Yoto we are able to provide parents with peace of mind and children with access to a world of curated audio content."
Yoto Player is available for purchase at a recommended retail price of R2499. The Yoto smartphone app is available to download for free on iOS or Android.
About Yoto Born in the U.K., Yoto is an audio platform that introduces children to a world of stories, music, educational activities, sound effects, podcasts and radio. Founders Ben Drury and Filip Denker were inspired by Montessori principles to create a screen-free audio device that kids could safely control themselves; they called it Yoto Player. And in a bid to offer audio that will inspire the next generation of independent creative minds, Yoto is investing in content that promotes mindfulness, meditation, and sleep among children.
Since launching the new Yoto Player in early 2020, Yoto has experienced explosive growth, securing partnerships and content deals with trusted household names such as LEGO and Disney as well as licenses with Penguin Random House, Abbey Road Studios, Sony Music, HarperCollins, Hachette, Pan Macmillan and more. Yoto's extensive and ever-expanding content library is packed with some of the world's greatest children's content including The Magic Far Away Tree (Trilogy), The Gruffalo, The Wishing Chair (Trilogy), with Frozen, Finding Nemo and many more household names to be released in the coming months.
Now available worldwide, Yoto has been shortlisted for several awards including Design Week, ISDA IDEA, Core 77, Fast Co., D&AD, Dezeen, Junior Design, and Mother & Baby while being included in several Top Product lists. In November 2020, Yoto Player was named one of TIME Magazine's Best Inventions of 2020.