Parenting Hub
Category

Advice Column, Health, Lifestyle
What fun things do your legs help you do?
When our legs are strong and healthy, we don't give them a moment's thought. But let them start being tired, heavy, crampy or swollen, then it's time to give them special attention.
Turns out, caring for legs early when they first ache for help will keep them happily twinkling along while you walk, run, carry the children, load the car, swim and dance.
Why would legs complain in the first place, we're all having such a great time, aren't we?
Well, if your working day keeps you seated for much of the time, or even if you are on your feet for most of the day, a medical condition can develop where the circulation of blood flow from the leg becomes impaired. The result is swollen legs, damaged veins, sensitive skin, and it can be painful.
Tips to keep legs happy: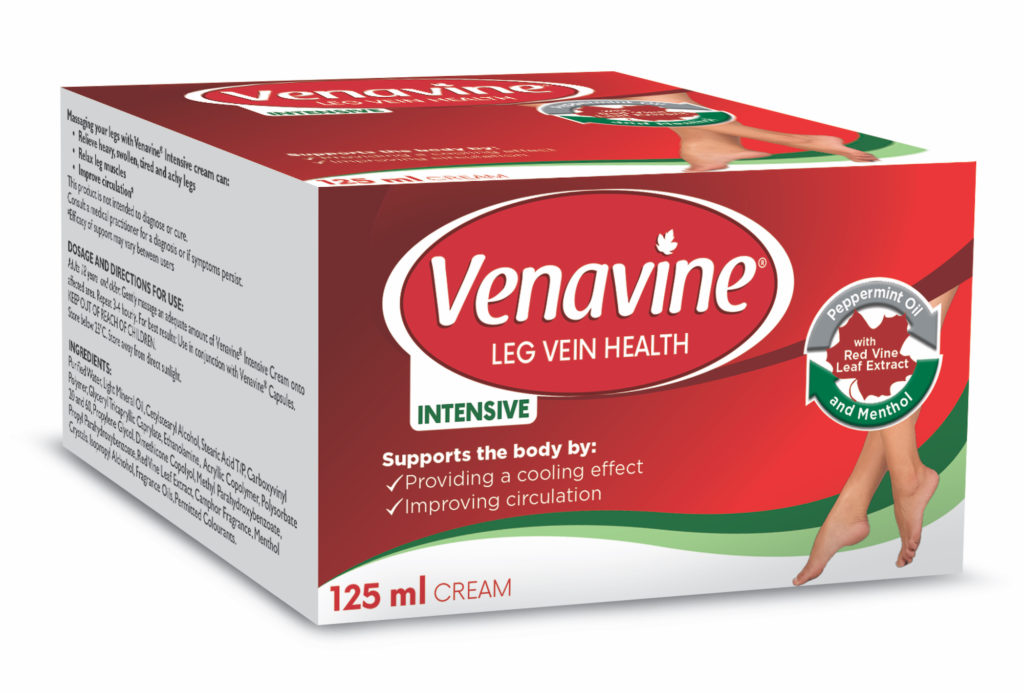 When seated don't ever cross your legs or scrunch them up, which puts pressure on veins and nerves.
Stretch them to promote flexibility and get up and walk about at frequent intervals if you have a sedentary lifestyle. That relaxing walk around the neighbourhood is also a great idea.
Here's one from the professionals: Ballerinas lie down with legs raised to rest and drain them at the end of their day as part of their leg and foot care routine.
Something for you and your legs to enjoy together:
Soak in a hot bath. A scoop of Epsom Salts and some fragranced bath oil or foam adds to the feeling of indulgence and has a relaxing effect on muscles and veins.
After bath, or even without bath, massage your legs by rubbing in easily absorbed Venavine® Intensive Cream. Massage combined with this specially formulated product improves circulation while giving a cooling and relaxing effect.
Price: 125 ml around R117.
Add a daily leg pick-me-up: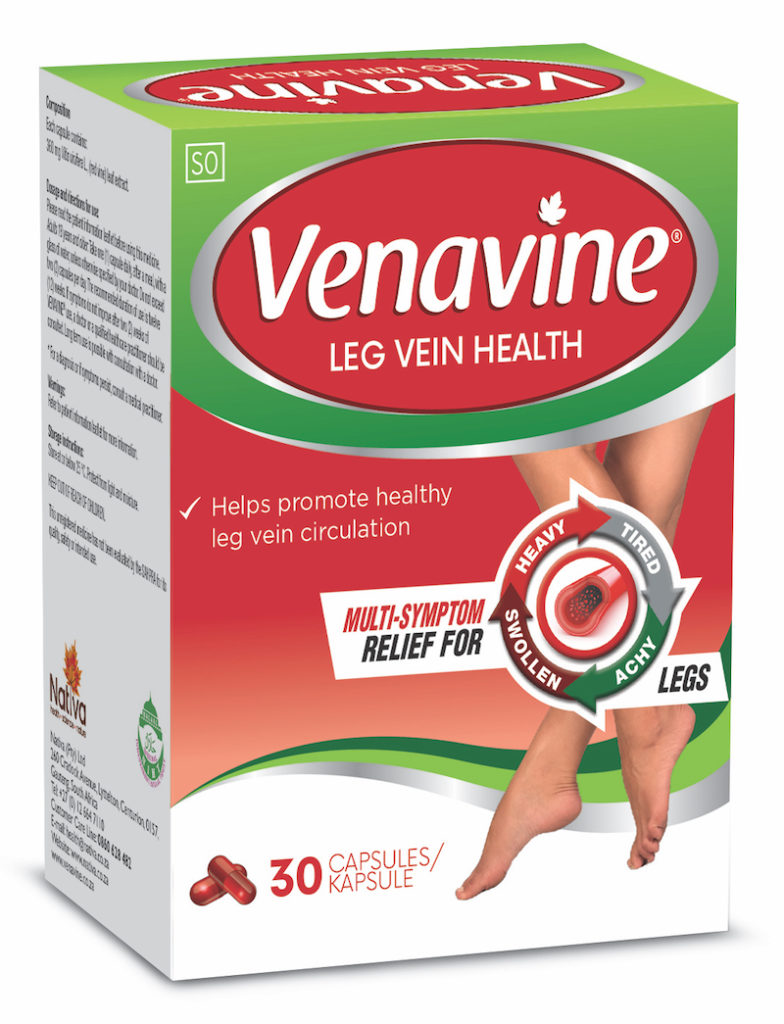 Combine Venavine® Intensive Cream with a one-a-day Venavine® Capsule . It contains Red Vine Leaf Extract which has been well-studied for its use in supporting people with chronic venous insufficiency. The capsule should be taken for 12 weeks, but if symptoms do not improve after two weeks, consult a healthcare practitioner. Longer term use is possible in consultation with a doctor.
Price: 30 capsules around R212 and 60 capsules around R382.
Available from online suppliers like Takealot, Dis-Chem and Clicks and selected pharmacies nationwide. www.venavine.co.za