Lamelle Research Laboratories
Category

Advice Column, beauty, Lamelle, Lifestyle, Woman
They say summer bodies are made in winter and the same can be said about great-looking skin. After all, the chilly months are the ideal ones to invest in a course of peels with Lamelle.
Peel and reveal
We all know unprotected sun exposure is bad news for our skin. After all, dermatologists will be quick to tell you that more than 80% of premature ageing is caused by ultraviolet (UV) radiation. However, when you've had a peel or any other kind of treatment that removes the uppermost layers of your skin it will always become more sensitive to the sun. Not forever – but certainly while your skin is healing. Alas, being more likely to burn puts you on the fast track to lines and pigmentation. So, ironically, you can undo months' worth of improvements made via peeling with just a few minutes of unprotected time in the sun.
Clearly, the winter months are ideal as a 'peel season'. While you won't be hiding away like a hibernating bear, it's only natural that you'll spend more time indoors. You also don't have to worry about having to turn down invitations to sunny events like pool parties or tennis matches during those critical post-peel days when your skin is healing.
Lastly, there's another reason why winter is prime time for peeling and that's the dryness factor. The cold, dry winter air will always attempt to rehydrate itself by leeching the moisture from your skin. A series of peels is a great way to help you get your glow on while ridding your skin of excess dead skin cells – a by-product of winter dryness.
Do post-care like a pro
Not everyone's post-peel journey will be alike and that means the type of products you'll require to heal will vary. Happily, a highly-skilled Lamelle therapist can prescribe the best post-care regime. As an example, if your main concern was to soften fine lines, shift dull skin and improve mild pigmentation, you'd benefit from a series of our Alpha Peels. You might be a little red and sensitive after each treatment, but you wouldn't experience any downtime. You could gently cleanse your skin using Lamelle Serra Cleansing Gel (our extra gentle soap-free cleanser) then hydrate and soothe using our Barrier Repair Cream. It speeds up recovery time thanks to medical-grade lanolin that mimics your skin's natural lipids and creates a moist wound-healing environment.
You can then protect your skin from the sun using our most innovative sunscreen to date, Lamelle Helase 50+.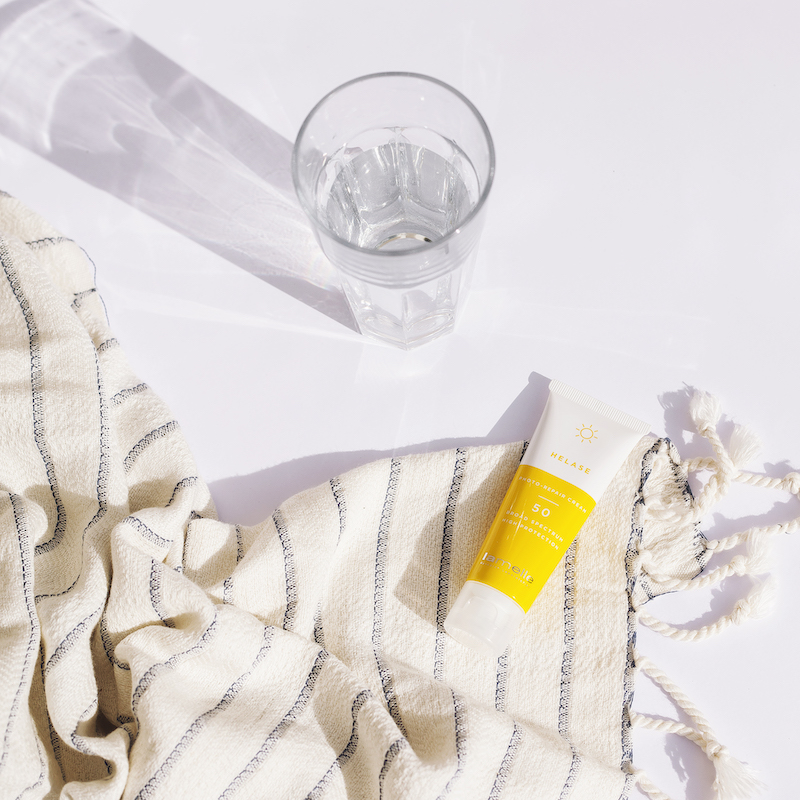 Want to address deeper wrinkles or more severe sun damage lines? In this case, you'd have to completely change the structure of your dermis and our retinol-based Retistore Plus Peel can deliver great results in exchange for a little downtime. While your skin might flake for a couple of days, you can apply our 'bandage in a bottle', Restorative Balm. It's ideal to help your skin recover from 'injuries' that affect your full dermis as it won't sting when it's applied. It's also semi-occlusive so it can trap moisture within your skin but still allows it to breathe.
During the peak 'healing days' when you're using Restorative Balm you won't want to go anywhere near the sun. But the day you do step aside, again, we recommend investing in Helase 50+. This way, you'll get full-spectrum protection and can maintain your results and reveal a fresher, more radiant and evenly-toned skin – just in time for the party season!