Parenting Hub
Category

Advice Column, Baby, Favourite Things, Parenting, Pregnancy & Baby, Toddler, Toy Box
We love any toy that can strengthen a young child's developmental skills and the Laugh & Learn® Magic Colour Mixing Bowl from Fisher-Price® does exactly that!
Once again Fisher-Price® have outdone themselves! Not only is the Laugh & Learn® Magic Colour Mixing Bowl super cute to look at but it is really fun too!
Let's dive straight into the features:
The Laugh & Learn® Magic Colour Mixing Bowl knows when your little baker places the ingredients that comes with the set, into the bowl and rewards each movement of the child. This works both ways, either putting the ingredients into the bowl or taking them out. What a delightful feature!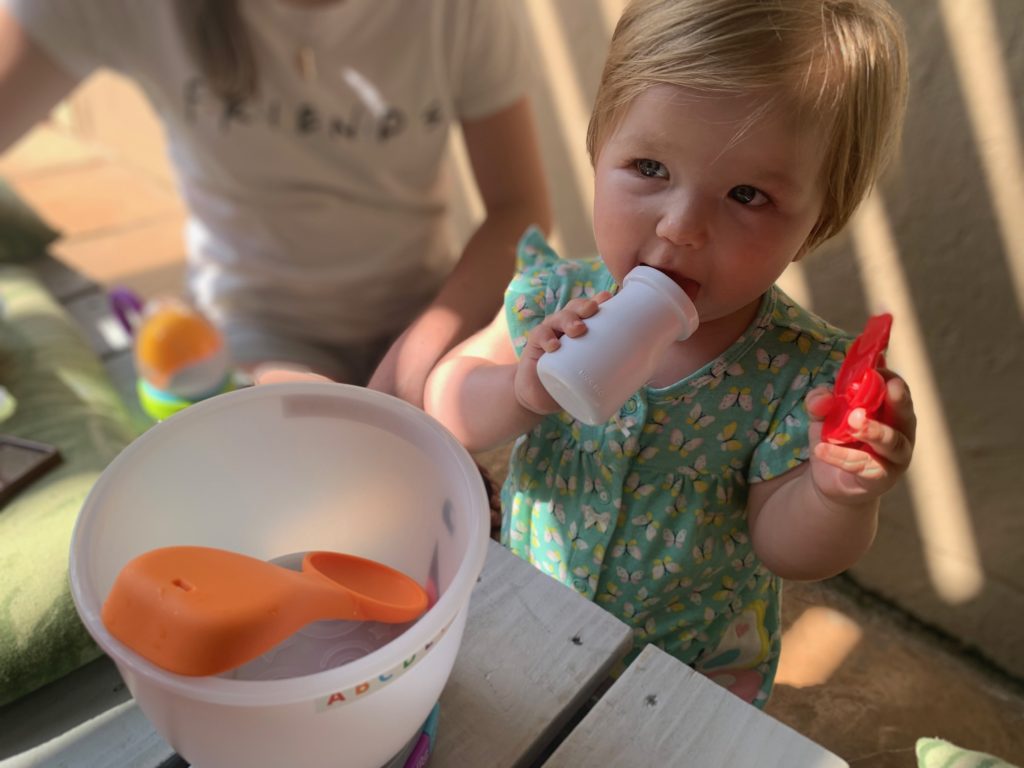 With six removable 'ingredient' play pieces, two buttons that activate more fun songs and sounds, and an adorable light-up face, this sweet baking toy is deliciously fun!
Fisher-Price® Laugh & Learn® Magic Color Mixing Bowl introduces everyday items to your little one whilst encouraging interactive play, they are introduced to important educational concepts like shapes. Colours and numbers. 
With each action, colourful lights, music, sound and learning phases will keep your toddler really engaged. From new phrases being introduced, the alphabet and learning numbers, your toddler will be baking for hours with this new addition to the Fisher-Price® family.
Strengthen your toddlers fine motor skills through grasping and moving pieces in and out of the mixing bowl whilst introducing them to fun cause and effect skills as they figure out how to activate the bowl and music.
Where development comes into play™ Early Academics: Sung songs and phrases introduce your baby to the alphabet, colours, numbers, and more!
Fine Motor Skills: Grasping and moving the play pieces in and out of the mixing bowl helps strengthen your baby's dexterity and hand-eye coordination
The Laugh & Learn® Magic Colour Mixing Bowl from Fisher-Price® comes with 6 removable play pieces, the items are BPA-free and suited for babies ages 6-36 months old.
So does this get Emma's Parents Approval… oh yes it does! Here is what mom had to say about it:
Emma has reached the age where she loves trying to put things into containers and boxes, rather than just pulling things out. The Fisher-Price Laugh & Learn Magic Color Mixing Bowl is perfect to keep her engaged with fun items and rewarding sounds. The toy plays the jazziest "ABC" song I've heard in a musical toy, I love watching my little dancer tap her feet to the beat!
I did find that she had put her shoes, comb and oversized plush toy into the bowl as well, so I'm sure it's sparking her creativity as she learns what fits!