Sugar Bay
Category

Advice Column, Child, Parenting, Tween & Teen, Tween & Teen Advice
"I don't want to go, it's just not fun anymore, I'm not a kid anymore." This statement is usually followed by a well-prepped speech on why your teen doesn't want to go camping anymore, accompanied by a list of alternative activities that can preoccupy them during the school holidays.
Teenagers have different reasons for not wanting to go to camp anymore, from feeling like they have grown out of the annual excursion to wanting to invest time in things that interest them outside of camp.
When teenagers grow out of their adolescence, they want to create an identity for this new stage of their life. This is when you cue in the "I don't want to go anymore" talk.
In a 2014 survey done by Sarah- Jayne Blackmore, Royal Society University Research Fellow and Professor of Cognitive Neuroscience, found that teens between the ages of 14-17, were more likely to shift away from the things they loved as children. Creating new habits, hobbies and social presence.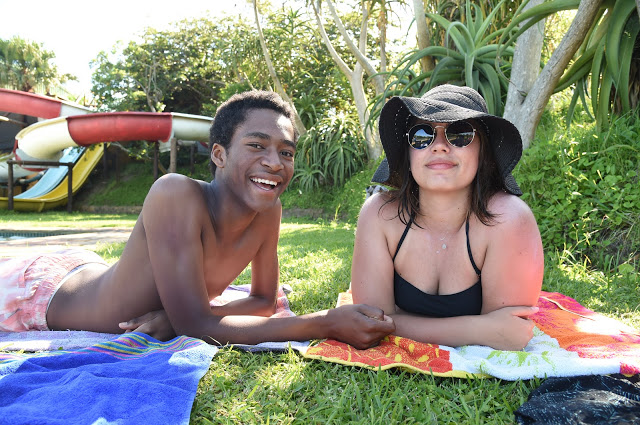 The dilemma: wanting the best for your child, but not forcing them into anything they don't want to do. Though you may be concerned and wish to intervene, the best thing to do is explain the ways camp would be beneficial not only in their future, but also towards their character and personal growth.
Here are some benefits of camp and things you can suggest to your teen to reintroduce the excitement of camp:
1. "If you want to take a gap year or travel, you can learn from the counselors about their jobs, so you can see what different options you have."
Your teen actively participates in the decision of going to camp, giving them a sense of empowerment and self-reliance, simultaneously assisting in their vision for their career.
2. "You can enjoy a change of scenery without being told what to do and when to do it. You won't be forced to do anything you don't want to do, Nothing is compulsory at Sugar Bay."
With this approach, you are fulfiling their need to recreate themselves, giving them the freedom to discover new interests and new things about themselves at their own pace.
3. "You will make friends from all over the world."
The exposure to different personalities from around the world will help improve your teen's social skills, enabling them to adapt in different environments.
4. "You can tick something off your bucket list. Go to the beach, learn how to skate, surf or attend a specialised art class etc."
With the 'free choice' in our vast activities, it appeals to your teens want to reinvent themselves and evolve in their new interests.
5. "I know that Sugar Bay treats older campers differently, you aren't treated like a kid. You have your own senior cabins, chill area, privileges and you can wake up late.
This will give your teen the 'non-kid' treatment they're looking for in this new stage of their life, giving them the opportunity to be more responsible and become more independent.

6. "You can gain skills and experience for your CV by completing the Counselor in Training programme."
With our C.I.T programme, they'll obtain skills such as camp counseling, first aid (emergency first response) and CPR, junior life-guarding and water safety, crisis management and staff psychology. This will give them a sense of achievement and inspire them to accomplish so much more.
As parents, you want the best for your children, especially when they're on the road towards adulthood. Your support will give your teen room to own their decision and assist them in the transition to adulthood. With varsity, moving out of home, meeting new people and exposure to new environments all on your teen's doorstep, camp is probably the best place for them; because it teaches them to adapt to new environments, develops their social skills and allows them to be a kid again.