Parenting Hub
Category

Advice Column, beauty, Lifestyle, Woman
The words "clean beauty" and "green beauty" are sometimes used as a marketing strategy without the proper information or certification to back these claims up. Because these terms aren't regulated in the beauty industry, they often get thrown around, which can be very misleading. This can be confusing for consumers who truly wish to use products that are safer and heathier, and thus have less of an impact on the environment. How are they to know who they can trust, and which products they should use?
To begin with, "clean" products in the beauty industry are defined as those without toxins, and "green" products are made sustainably and are often derived from plants or botanical ingredients. Products under these categories are also known as "organic" and "natural" and aim to provide a better experience for the customer and environment.
In order to choose products that are truly green and clean, avoid anything containing microplastics – these are found in polyethylene, polypropylene, polyethylene terephthalate, and polymethyl methacrylate. These ingredients, when rinsed off, run into the ocean, are digested by fish and accumulate. This means that when humans eat certain fish, they are essentially digesting the plastic themselves.
How to choose a product that embodies your values:
Check the packaging. Is it recyclable, biodegradable or plastic-free?
Is the product vegan or cruelty-free, containing no animal products and not tested on animals?
Check the label. Look for precise descriptions such as "organic" or "free-from".
Do your research. A brand website will often state a list of the ingredients they use and avoid, as well as where these ingredients are derived from.
Ask questions. If you can't find the information you're looking for, get in touch with the brand you're researching and ask them to clarify the things you're unsure of.
In a world filled with thousands of skincare brands to choose from, why is it so important to go green?
Establishing a clean/green beauty routine is beneficial for your skin, your health and the environment around you. Beauty products that contain toxic or harsh chemicals may lead to a toxic buildup in your skin and body. By using clean and green products, you are doing yourself a favour and looking after your health and well-being.
Supporting brands that are eco-friendly is important because they are safer for the environment, battle the issue of plastic waste and avoid water contamination and its subsequent effect on the food chain.
Therefore, going clean and green benefits you and the world around you. Why not make the change today, to lessen your impact on Mother Nature and protect the precious earth around you?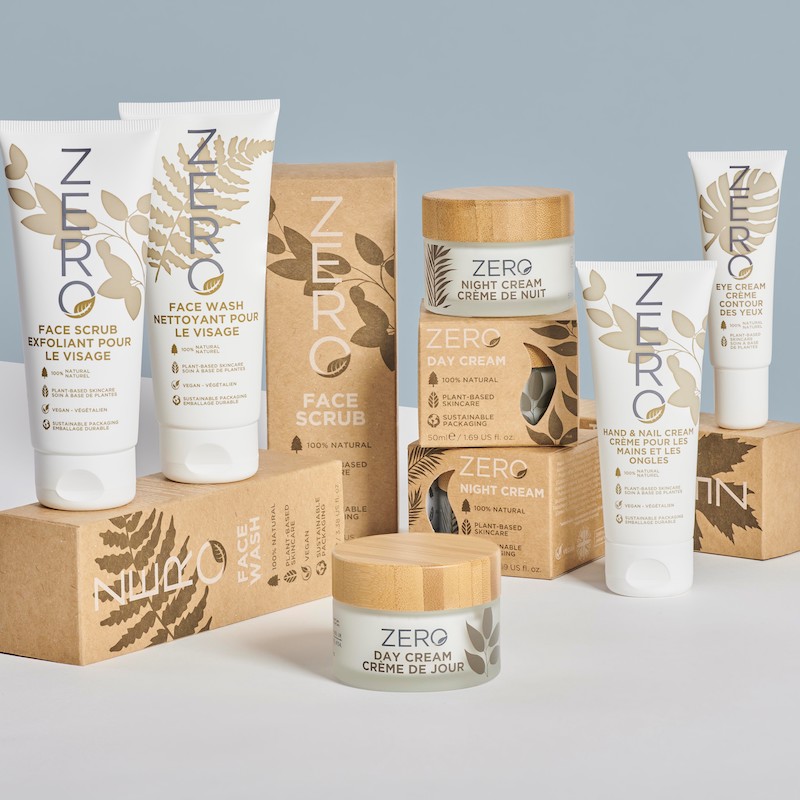 ZERO by Skin Academy skincare is a trusted 100% natural, plant-based, vegan beauty brand from the UK, and is now available in SA. All their products are lovingly created with the highest quality botanical ingredients, to care for your skin day and night. And because they believe natural beauty shouldn't cost the earth in any way, all the products are sustainably packaged and fully recyclable.
Their mission is to help you celebrate the natural beauty of your skin, while being just as kind to our planet.
ZERO by Skin Academy is sold at selected Dis-Chem and Foschini stores.
Visit www.beautybyzero.com
by ZERO skincare