Squish
Category

Advice Column, Recently, Recipes, Squish, Toddler
On busy mornings the last thing you want to be stressing about is what you're going to put in your little one's lunchbox. These simple recipes can be prepped ahead so that you always have snacks packed with natural goodness ready to go.
CHEESY VEG BALLS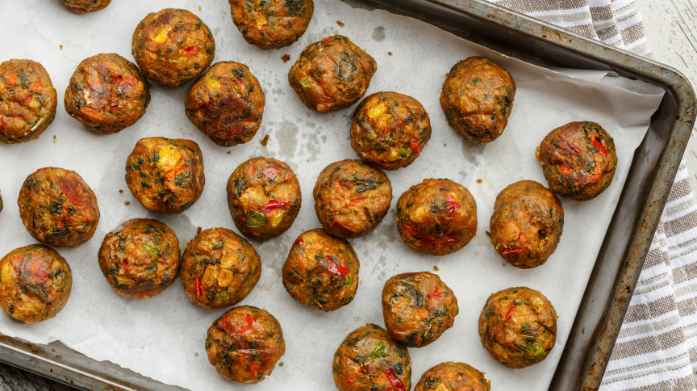 These little balls of deliciousness are filled with veggies, including baby marrows, carrots, and Squish 100% Veg Puree – you can choose whichever flavour you like or use up your leftover Squish pouches. Our pouches come with resealable screw-on lids, making them super-convenient and cutting back on waste. You can just use what you need, then pop the leftovers back in the fridge to use later. These veggie balls freeze well, so you can make ahead and freeze then just grab what you need each day for your child's lunchbox.
Ingredients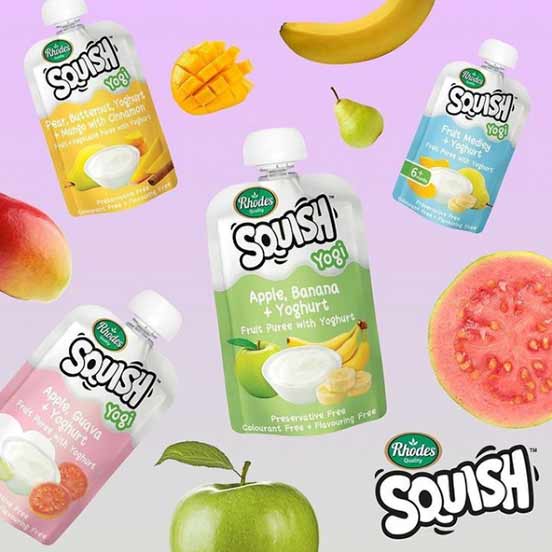 1 cup cheese
1 x 110ml Squish 100% Veg Puree of your choice
¼ small onion, finely grated
2 cups breadcrumbs (simply put 3 or 4 slices of bread into your processor and blitz)
½ cup wholewheat flour
2-3 large baby marrows, finely grated
2 large carrots, finely grated
½ clove garlic, finely grated
2 tablespoons olive oil or coconut oil
1 teaspoon dried herbs
Method
Combine all the ingredients and let the mixture rest for 20 minutes. Roll into small balls. Place on a baking tray lined with baking paper and bake in a preheated oven at 180°C for 20-25 minutes. (If you have an Air-fryer, 10 minutes tops.)
For a dipping sauce, mix some full-cream plain yoghurt with a little Squish Veg Puree.
TIP: Double the recipe. If you have older children, they'll love these in their lunchbox too. Just roll up in a wrap or pita.
BEANY DIP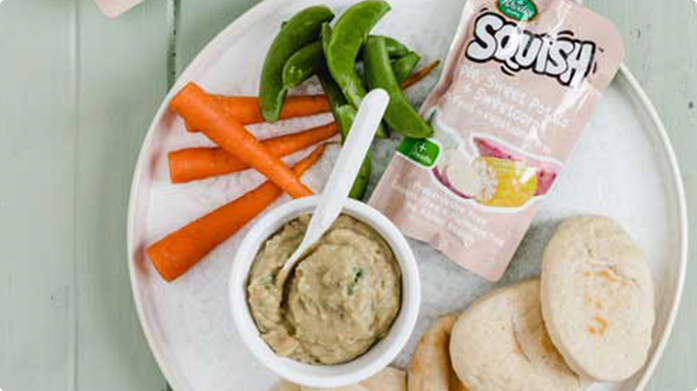 Beans are an excellent source of protein and are packed with calcium, potassium, magnesium, folate, iron, and zinc. In other words, they're an excellent addition to your child's diet. We used Squish 100% Pear + Sweet Potato Puree in this recipe, but you can switch up the flavour by picking a different Squish Puree flavour, like Apple, Beetroot + Guava or Butternut + Carrot. Remember, Squish 100% Fruit and Veg Purees are completely free of added nasties like flavourants, colourants and preservatives – and there is no added cane sugar or starch. Pack along with mini pitas or fresh veggie sticks. Little ones always enjoy dipping!
Ingredients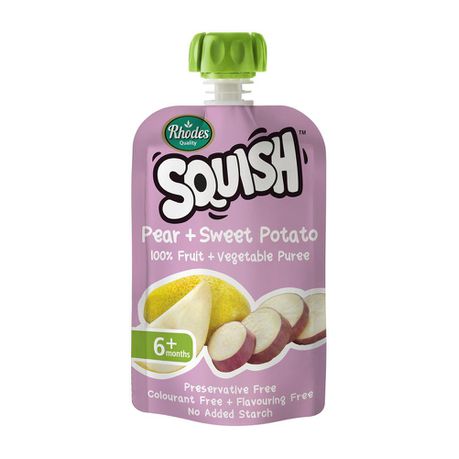 1 x 410g can of Rhodes Quality Butter Beans
½ clove of garlic
1 x 110ml Squish 100% Pear + Sweet Potato Puree
1 tbsp fresh herbs of your choice and a pinch of salt
Method
Drain butter beans and place into a food processor – or you can use a stick blender.
Add garlic and Squish Puree. Add fresh herbs and a little salt. Puree until well blended.
TIP: Keep leftover dip in a well-sealed container in the fridge and use within 3-4 days.
FRUIT AND SPICE LOAF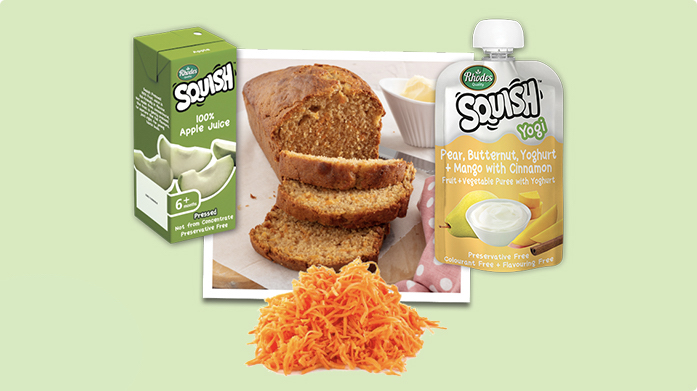 It is always nice to include a 'treat' in your toddler's lunchbox, but that doesn't mean you need to rely on shop bought snacks which are often full of preservatives and other additives. This home-baked loaf is bulked up with grated carrots – which are high in fibre, Vitamin A, and beta-carotene – and Squish 100% Pear, Butternut Yoghurt + Mango with Cinnamon Puree. It also contains a box of Squish 100% Apple Juice. Squish juices come in four flavours and are made from top quality 100% pressed fruit and vegetables and are preservative free. Remember to put one in your child's lunchbox too, to keep them hydrated during their school day.
Ingredients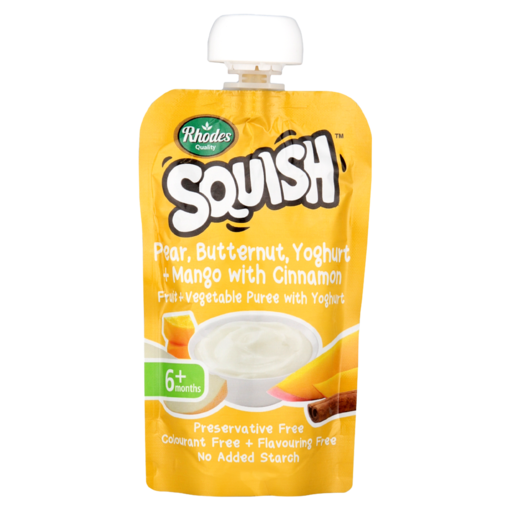 1 x 110 ml Squish 100% Pear, Butternut, Yoghurt + Mango with Cinnamon Puree
125 ml (½ C) Squish 100% Apple Juice
440 ml (1¾ C) cake flour
250 ml (1 C) sugar
5 ml (1 tsp) cinnamon
2.5 ml (½ tsp) baking powder
5 ml (1 tsp) bicarbonate of soda
125 ml (½ C) grated carrot
2 eggs
125 ml (½ C) sunflower oil
Method
Sift the flour, sugar, cinnamon, baking powder and bicarbonate of soda into a large bowl. Add the grated carrots.
Mix together the eggs, oil, Squish Juice, and the Squish Puree. Add to the dry ingredients and beat well to mix.
Pour the batter into a loaf pan that has been sprayed with non-stick spray.
Bake in an oven preheated to 180°C for 35 minutes or until the loaf is well risen and a wooden skewer inserted into the middle comes out clean. Turn out and leave to cool.
TIP: This loaf cake is lovely and moist and stores well in the fridge so you can simply slice off as you need.