Hartskind
Category

Advice Column, Child, Favourite Things, Parenting
This junior version of the classic card game, Uno is perfect for families with young children who also want to participate in family game nights. With the year-end holidays around the corner what better way to spend quality family time together.
The child-sized playing cards are illustrated with brightly coloured zoo animal motifs and is so fun and cute, not only will it get your younger children excited; but everyone will want to play!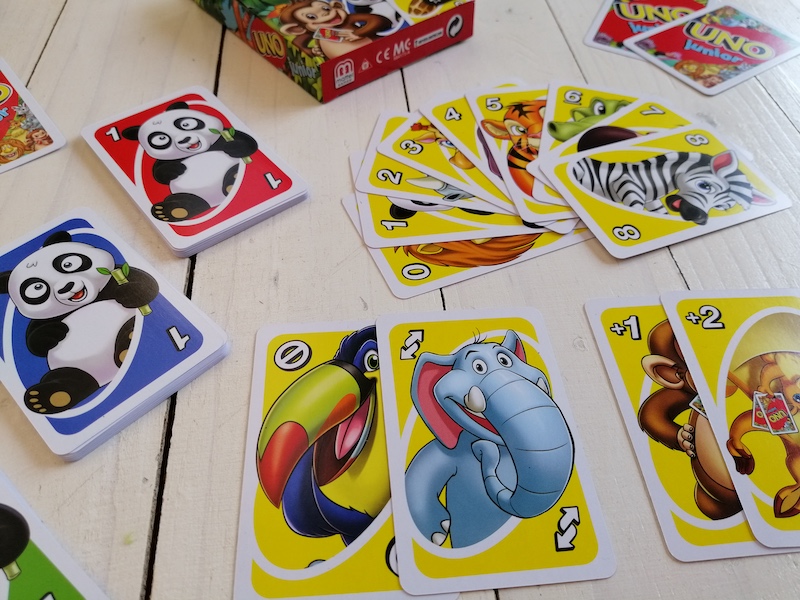 The awesome thing about these cards are that it has three levels of play to allow the game to grow with your child as they continue developing, guaranteeing that they will not get tired or bored of it when they grow older.
Level One is simple matching; Level Two introduces action cards to the deck and Level Three adds penalty cards to the mix.
With Uno Junior your children learn to recognize their skills in a fun way using colours and numbers.
Each of the number cards (0-8) has a matching illustration so children who do not know their numbers yet can still play. My 4-year-old knows his numbers already, but he can still race to get rid of all his cards by matching them to the card show on top of the deck, either by colour or by animal.
And when your down to only one card, the same rules apply, don't forget to yell "UNO!"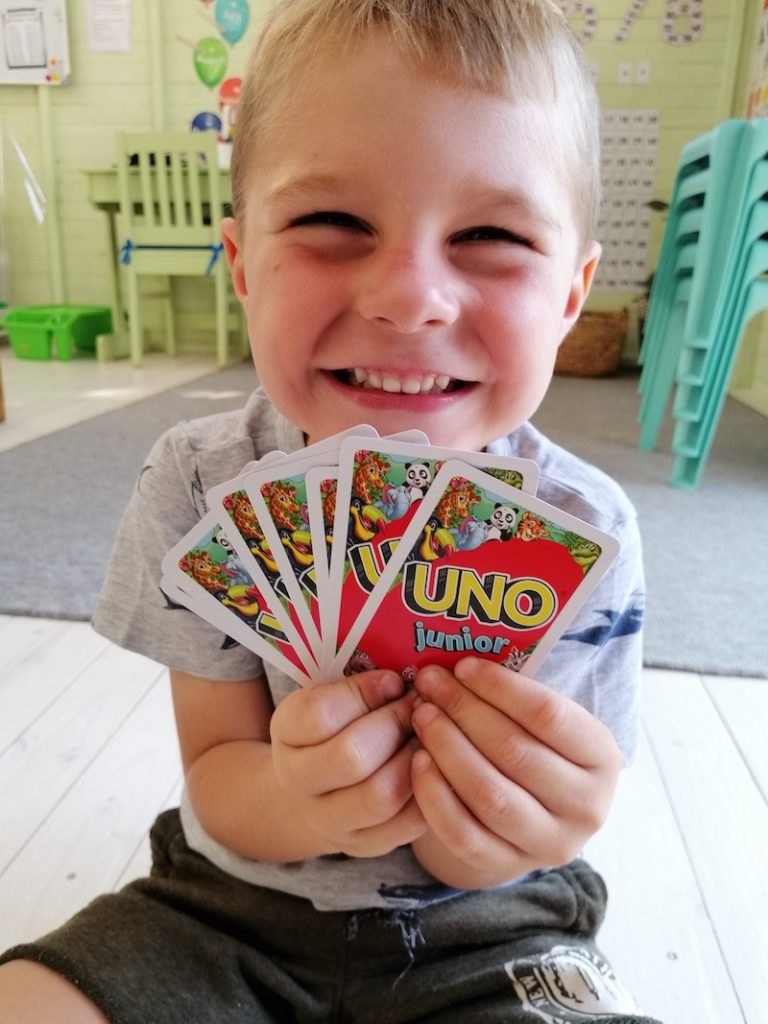 Playing card games gives you the opportunity to teach your child about rules, about integrity and honesty, and about luck.
Card games play a major role in helping to increase your child's ability to focus her attention. It is also a very social occasion. Game playing enables and encourages your child to practice important social skills that she will need to play well with other children.
I love the fact that card games involve taking turns and waiting for your turn. This is something that every young child needs regular practise with, as It teaches young children patience and learning how to be a good sport.