StudyChamp
Category

Advice Column, Child, Education, Parenting, Study Tips, Tween & Teen
Children these days are expected to perform in every aspect of their lives from a very young age. Academic pressure has definitely increased and with many moms working and not always being available to help with test preparation and homework, the logical option is to appoint a tutor.
StudyChamp spoke to Tracy Hoyer, a tutor from Pretoria on all the pitfalls and pleasures of helping children (and parents) to take the agony out of homework and test preparations.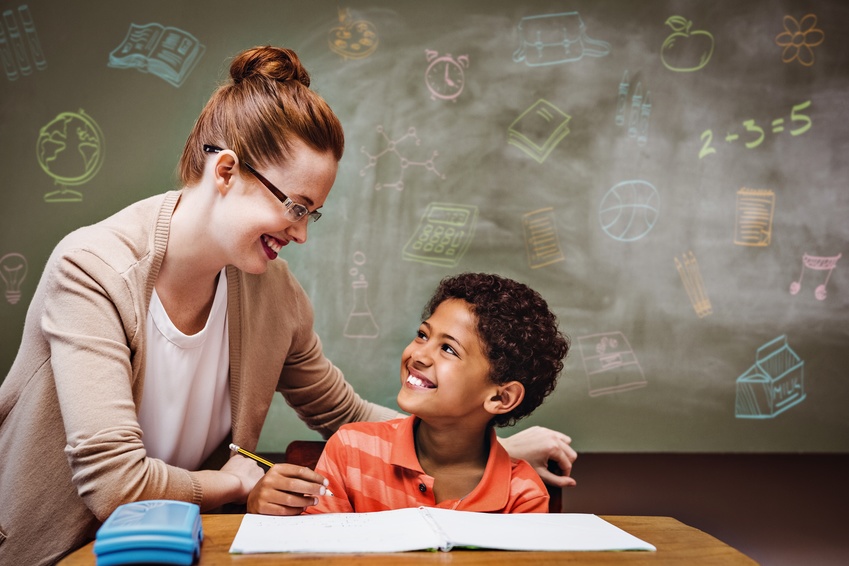 About Tracy
Tracy is a qualified teacher and taught for eight years. While teaching she was continuously asked by parents if she knew any tutors who could help their kids. She quickly realised that there was a huge demand. That was four years ago. Today she runs a successful tutoring business with clients from all over Pretoria.
SC: What are the benefits of a tutor?
TH: Many parents work full-time and don't always have the time (nor the energy) to sit with their children and tackle the massive work load that they come home with. They often end up fighting with the children and it is unpleasant for the whole family. This is where a tutor comes in. I help children with homework, classwork and test preparation. I take the pressure off the parents, and the children are happy to learn more.
SC: What should one look for in a tutor?
TH: It all depends on what type of assistance you are looking for. I do mostly one-on-one tutoring and honestly prefer this type of tutoring as children work at different paces. Questions that you should ask are: How many children are there in a session? Does the tutor do work customised specifically for your child or is it general work? What experience does the tutor have? Are they qualified teachers with previous knowledge on the specific subject your child needs help with?
Tutors need to be able to help the child without having preparation time. Children arrive at my lessons and say "Ma'am I have a test next week on exponents." And I need to be able to help them right there and then.
SC: Extra lessons vs Tutoring?
TH: I view extra lessons as something the class teacher would maybe give a few kids after school or during break time. Tutoring for me however is more individualised and specialised for the learner.
SC: Is tutoring only for struggling students?
TH: Definitely not! I have 90% achievers coming to me for lessons. Firstly they enjoy the lessons, but more importantly they want to keep on achieving excellent results. I have to make sure though that these learners don't get bored, so I often give them work of a much higher standard than what is expected of them. My learners range from the 40% achievers striving for their 50/60% all the way through to the 80/90% aiming to keep their results at the top.
SC: Should parents be involved in the tutoring process?
TH: Parental involvement is crucial to tutoring being a success. Firstly, as a tutor I need to be aware of any areas of concern that needs to be worked on, as well as being kept in the loop about what is happening with classwork, tests, assignments etc. It is very frustrating if parents do not communicate, because as a teacher I know that tests count quite a lot towards the term mark.
I always say tutoring cannot be a success by itself. I can only do as much as I can in the short amount of time I see a child. The child and parents still need to put in effort at home when it comes to tests and exams. The child must also pay attention in class and have a good attitude, otherwise there will not be a significant improvement.
SC: What resources do you use?
TH: In the past, I always had to make my own worksheets and tests for my learners, but recently I was introduced to StudyChamp. What a breath of fresh air this website is! It has made my job a hundred times easier. There is something for all my learners, all the grades and all the subjects. It is so applicable to what my children are doing in class, I am blown away every time I download a workbook or test. I have also introduced StudyChamp to my learners' parents and they are also loving being able to do extra work with their children at home.
If you are in need of a tutor in the Pretoria East Area:
ContactTracy HoyerfromTracy's Tutoring [https://www.facebook.com/tracystutoring427/] in Lynnwood Glen. She teaches Grade 4-7s in all the subjects.
Contact Ingrid Stokes from Growing minds [https://www.facebook.com/growingmindseducation/]. She teaches Grade 4-7s in all the subjects.