Parenting Hub
Category

Advice Column, Baby, Parenting, Pregnancy & Baby
Make travel days easier and still have the holidays you want with Thule
Travelling with a baby or toddler can be overwhelming. The sheer amount of stuff you need just to get your bundle of joy from A to B seems never ending. You need to pack for every eventuality… and then some. Cot, clothes, bottles, blankets, car seat, stroller… the list goes on. Luckily, the latter doesn't need to cause you any more headaches, if you stick to these top travelling tips from premium Swedish product maker, Thule. With over 75 years of product engineering, the focus for every item they make is on durability, reliability and ease of use – the trifecta you are looking for on both travel days and holidays.
Top things to consider when travelling with a stroller:
1. Your travel needs Think about the type of travelling that you and your family will do over the next few years, as this has an impact on what kind of stroller will work best for you. Do you often travel to Europe (and beyond), so need to think about cobblestones and uneven terrain? Will you ever need a double stroller, to hold a slightly older child and a newborn, while you are sightseeing? Is exercise a non-negotiable on your priority list? What kind of pram would make your holiday (and everyday life) easier?
Thule Sleek is a smart and stylish pram, which is ideal for active parents. Lightweight and easy to handle, it allows you to bring everything you need for a big day out, plus adjust as you go, as there are various combinations and configurations to suit your needs. Add a bassinet or a sibling seat to make it a double stroller or car seat stroller. Thule Sleek is easy to manoeuvre anywhere you go, thanks to its compact size, front wheels and lightweight construction.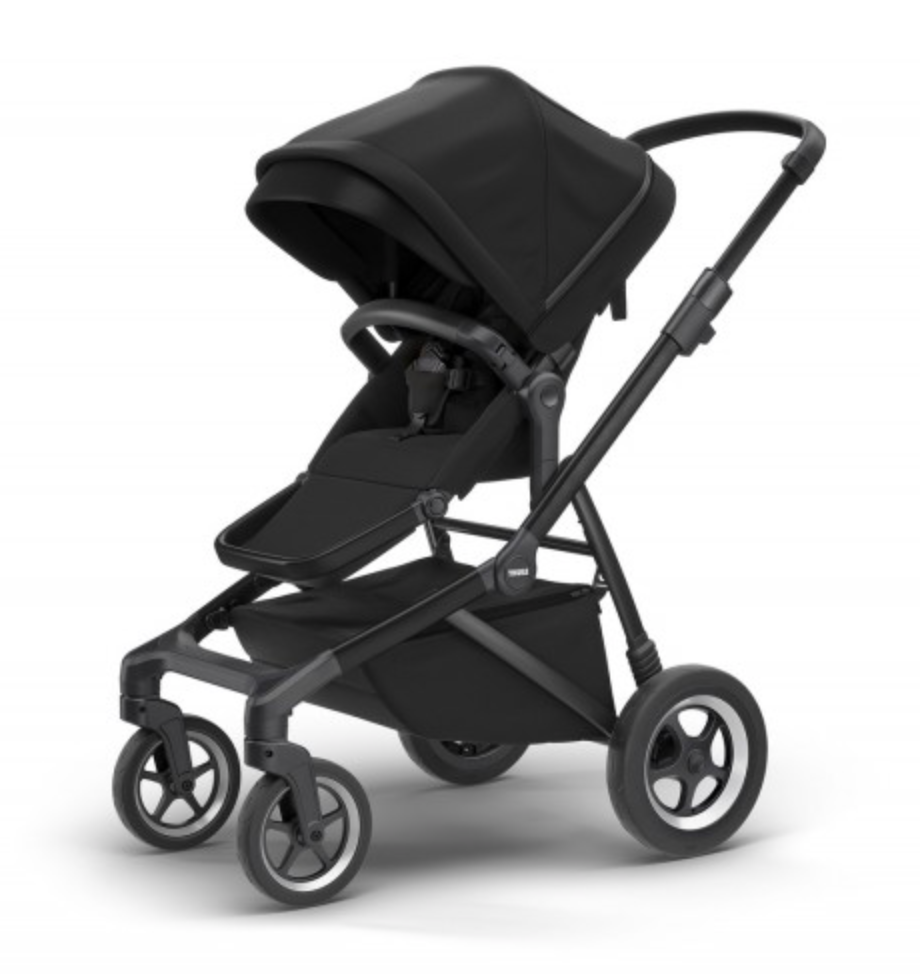 2. Size and weight When travelling with a baby, the idea is not to add awkward-to-carry, bulky luggage, but instead to keep all luggage stream-lined and space efficient. The best strollers for holidays (and everyday) are considerably lighter and a lot smaller than their heavier counterparts, so that your hands are kept free, plus small enough to store – whether it is in a car or in the plane.
A great option with travelling is the Thule Sleek Travel Bag that protects your stroller Compatible with the Thule Sleek, much like a bike bag, the padded bag protects your stroller from scratches and dirt during transport. It is custom fitted for maximum protection and includes a separate wheel bag to keep the pram clean, plus there are wheels for easy transport.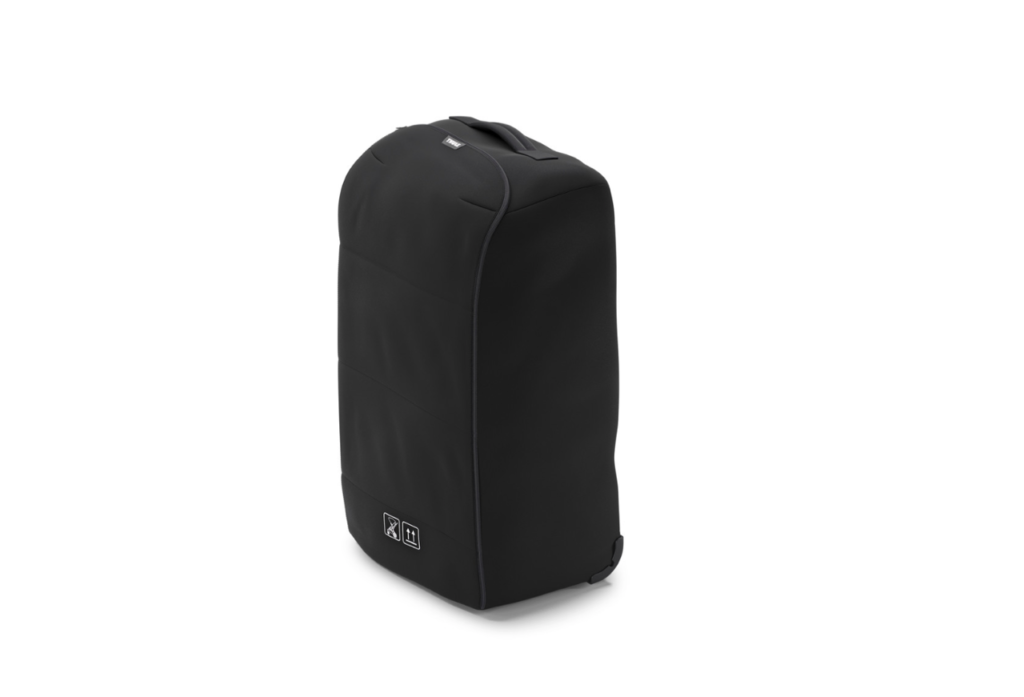 3. Ease of folding and flexibility If you are flying or travelling solo, a stroller with an easy folding function is a must. Some of the best foldable strollers can quickly and easily be folded up using just one hand – incredibly convenient if you need to carry your baby with the other arm. An easy-to-fold stroller is particularly useful if you fly around the country often to visit family and friends, or if you are travelling overseas with lots of luggage – especially if you are the outdoor-adventure type who chooses their holiday destination based on trail runs and other sporting activities around a certain area.
The Thule Chariot Sport 2 is small, slim, light and easy to fold – a lifesaver when travelling with other sporting gear. It transitions from jogger mode to biker mode with just two additional pieces, which means that a 'biking' holiday (with a pram) in France or the Netherlands can still be ticked off your bucket list… even with a pram in tow. The Thule Chariot Sport 2 is the ultimate all-in-one trailer, jogger and stroller, made with athletes and their kids in mind, as it offers all-round comfort and performance. The extra comfortable fully padded seats are removeable and easy to clean. There are even removable windows and clips to increase ventilation, a rain cover, and a mutli-position sun cover, to deal with all types of weather that you might encounter on your travels.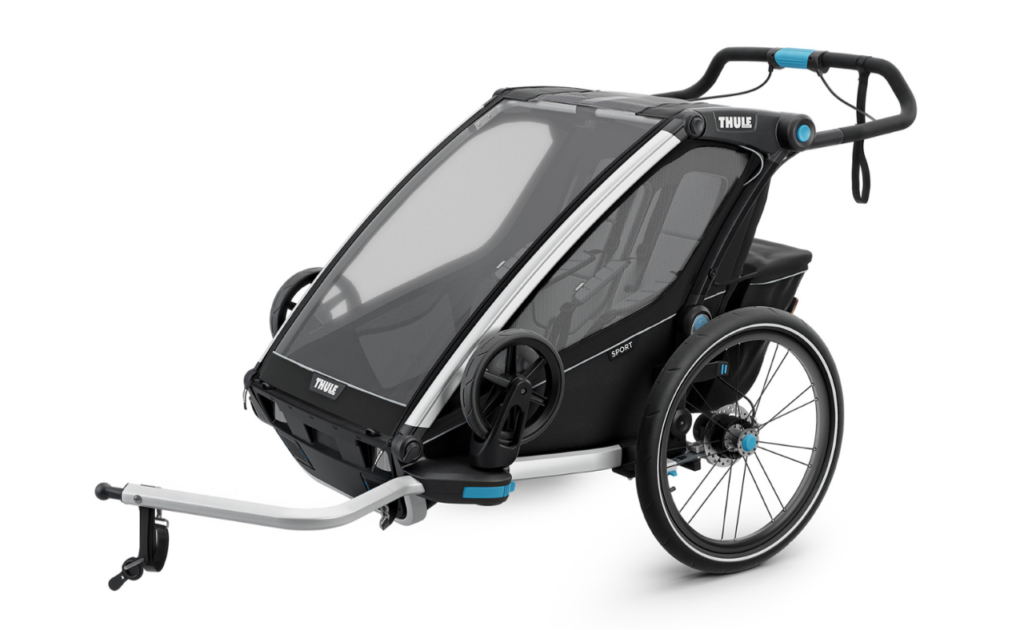 For more information about Thule's products and stockists, please visit: https://www.thule.com/en/za