Scarlet Ruby Interiors
Category

Advice Column, Baby, Lifestyle, Motor safety, Parenting, Pregnancy & Baby, Toddler
My husband and I travelled with our two-year-old on a long-haul flight to London. Having bought a seat for our restless bundle of energy was, in our case, the best thing ever. Eleven hours plus on our laps would have been too much to handle. We very quickly learnt what to do and what NOT to do.
For all trips you need to make sure that you have enough snacks and toys to occupy your toddler. Remember to stay calm and be patient with your little one, as you are taking them out of the environment that they are used to, and they do not really understand what is happening.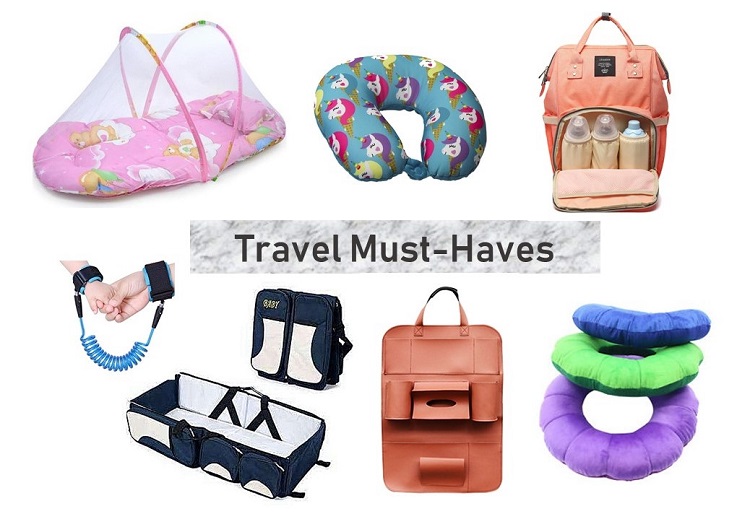 What TO DO and NOT TO DO when you are travelling by:
Car
Firstly, you will need a good, secure and comfortable car seat for your child.
A booster seat comes in useful, as it raises your toddler so they can see a little better.
You can consider getting a multifunctional travel tray which they can use for snacks and play.
Get a seat organiser where you can store necessities such as wet wipes, tissues, nappies, drinks and other essentials.
Take a neck pillow along for comfortable napping.
As you have more freedom when travelling with your own car, the experience should be relatively easier. You can travel at your own pace, make regular stops, play music or sing to your toddler.
Train
Do not book a seat in the "quiet" carriage of the train (common on overseas trains).
If there's a pull-out table at your seat, use it as this will restrict your toddler from moving around too much and they can use the surface for building blocks or drawing.
Plane
Consider purchasing a separate seat for your toddler even when the airline's rules permit your child to sit on your lap.
Take regular walks with your toddler up and down the aisle and get them to do some stretches with you.
Use pull-up nappies as changing facilities are very cramped.
Travelling by air can be more difficult than the land options mentioned above. Kicking the seat in front of them is probably the most common form of hinderance these little people enjoy exercising. Some fellow passengers will be less sympathetic than others.
Entertainment
Toys that are great for travelling with toddlers include magnetic puzzles, reusable stickers, colourful popup books, pipe cleaners (have fun by bending them into different shapes), finger puppets, magnetic drawing board, a soft toy, no mess colouring, play dough, etc. If you choose to take along electronics, such as an iPad or tablet, make sure you have headphones as they can get noisy. Also, try not to over-stimulate your child.
With patience and planning travel with your toddler is feasible and enjoyable.