Parenting Hub
Category

Advice Column, beauty, Recently
Just in time for summer, wet n wild is launching a new collection of high-performance, budget-friendly makeup. Trusted for great quality products, cruelty-free formulations and on-trend collections, wet n wild is not just a favourite among consumers, but also among the rich and famous. Some of their loyal US fans include Solange Knowles, Paris Hilton and Jessica Biel!
This summer, you can look forward to six brand new products – from a hard-working primer, to high-impact eyeshadow to larger-than-life lashes mascara, wet n wild makes it easy to achieve this summer's hottest makeup trends, with ease.
Here's what you can expect: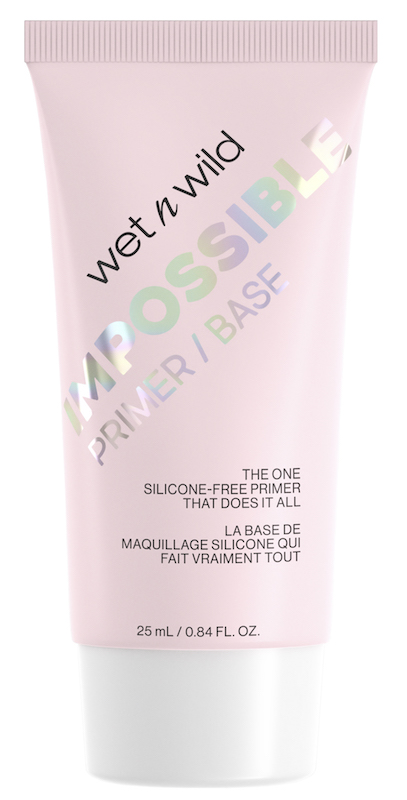 wet n wild Prime Focus Impossible Primer (R189.95)
A good quality primer is a summer essential. Not only does it offer a smoother canvas for your foundation (so that you can apply and blend it seamlessly), but it also helps the product stay put in the sweltering heat.
This first-of-its-kind silicone-free primer turns imagination into innovation with breakthrough performance and benefits. Mattifying AND hydrating?
Yes! This silicone-free breakthrough formula features the silky, seamless application traditionally achieved with silicones, helps to simultaneously mattify and moisturise skin, and blurs the appearance of pores for a flawless soft-focus look. Featuring skin-loving ingredients like Gooseberry and Jeju Blossom Extract – a natural brightener – this impossibly, amazingly do-it-all primer will soon become your ride or die.
Tip: Primer is best applied with your fingers, as you'll get even application and it won't gather or pile up anywhere on the skin (a makeup brush will drag the product around and it won't spread evenly). Once applied, allow a full minute for your primer to dry before you begin your foundation application.
wet n wild Big Poppa Mascara (R154.95)
Luscious lashes never go out of style, and this summer, bigger is better!

This outrageously volumizing, dramatically lengthening, and intensely black mascara – infused with Castor Oil – makes even the shyest of lashes stand front and centre. We added Castor Oil because stronger is better, too, so nourish those lashes with omega-6 fatty acids and essential proteins as you boost them with unstoppable drama. Featuring an hourglass brush that grabs and lifts lashes, coating them with our softly buildable, extra-smooth glide formula.
Tip: Apply your mascara by looking down into a hand mirror while slightly closing your eye. Gently wiggle the application brush from the root, to the tip of your lash. This lets you coat each lash individually from root to tip, getting the most out of your mascara.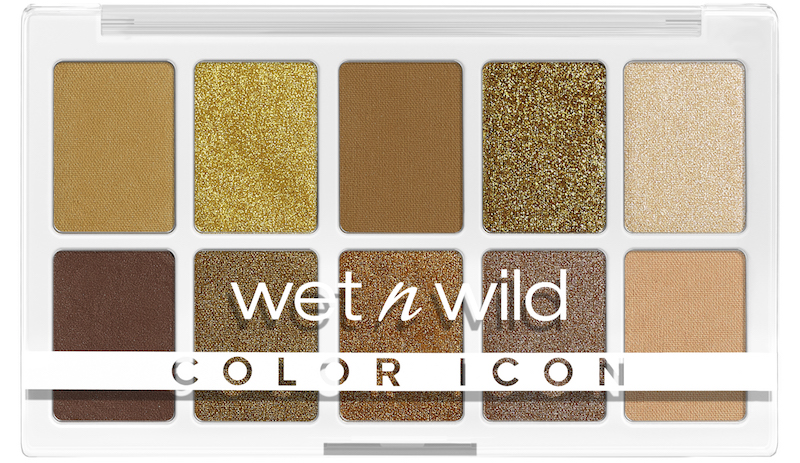 wet n wild Color Icon 10 Pan Eyeshadow Palettes (R169.95)
Eyeshadow palettes make eye makeup application so easy – and they're super convenient for travelling too!
These tried and true, and now new, palettes feature an improved, richly pigmented and buttery-smooth vegan formula in matte, satin, shimmer, and metallic finishes. From essential transitions to high-impact effects and everything in between, we curated our palettes to feature everyday and ultra-glam shades in cool, warm, and neutral tones, offering endless looks and versatility at an unbeatable value. The formula delivers long-lasting wear, soft-glide application and seamless blending. Rediscover the original Color Icon with these colourful, blendable, and beautiful palettes – each one is a true 10! Available in four summer-ready shades: Nude Awakening, Heart and Sol, Call Me Sunshine and Lights Off.
Tip: Do you mess eyeshadow all over your foundation and concealer? Avoid this problem by applying your eyeshadow before your foundation – a quick swipe of micellar water makes removing fallout a breeze. 

wet n wild Color Icon 5 Pan Eyeshadow Palettes (R119.95)
Dynamite comes in small packages: pack a colourful punch this summer with a simple but striking eye makeup look.
Our Color Icon 5-Pan Palettes feature a completely vegan, richly pigmented, and buttery-smooth formula in matte, satin, shimmer, and glitter finishes. Great combinations come in five — the points on a star, boy and girl bands, and now these perfectly curated palettes! From essential transitions to high-impact glitters and everything in between, we planned our palettes to feature everyday and ultra-glam shades in cool, warm, and neutral tones, offering versatile looks at unbeatable value. Rediscover the original Color Icon with these 5/5 star palettes! Available in three summer-ready shades: Walking On Eggshells, Petalette and Camo-flaunt.
Tip: A wet brush equals a deeper pigment. If you want to intensify an eyeshadow colour, dampen your makeup brush and work the eyeshadow into a paste before applying.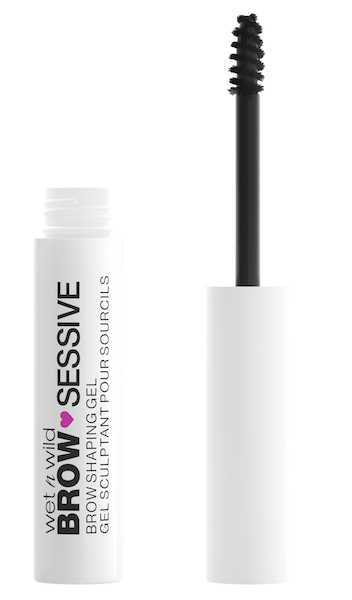 wet n wild Brow Sessive Brow Shaping Gel (R124.95)
This summer, full eyebrows are still on-trend, but the rise of the "low maintenance full brow" is quickly gaining momentum. This means achieving a full, defined brow with a minimum number of products, and minimum effort.
Fall in Brow-sessive love with this soft, lightly tinted brow pomade gel, perfect for an instant touch up or dramatic fluff and volume. Our Brow-sessive Brow Shaping Gel delivers foolproof, mess-proof colour and fullness. Whether your brows are thin or thick, this formula will groom and keep them in place with a soft, flexible hold that won't stiffen or flake. The light gel-wax provides natural-looking volume and definition with a perfectly-sized mini brush, depositing just the right amount of buildable colour. Layer on coats for more impact or apply a few strokes for subtle perfecting.
Tip: Brow shaping gels are buildable, so approach them like you would a mascara. Start off with two or three coats, and build until you reach your desired level of fullness and colour.
wet n wild Brow Sessive Brow Pencil (R85.95)
For low maintenance girls, the trusted eyebrow pencil will forever be a staple, but it's so good at its job, that even those of us who are a little more extra when it comes to makeup, can't deny its capabilities.

Get Brow-sessive with this naturally defining dual-ended brow pencil with built-in spoolie brush. Perfect for all expertise levels, the Brow-sessive Brow Pencil softly fills, defines, shapes and builds for subtle to serious colour. Whether your brows are thin, curvy or thick, show them some extra love and attention with this easy to use and all-purpose tool. The formula is softly pigmented for the most natural look and ease of colour control, and the spoolie brush fluffs and grooms to both prep brows for shaping and blend colour for seamless filling and definition.
Tip: A spoolie brush is a real eyebrow game-changer. Use the spoolie brush to brush brow hairs upward. Then use the pencil to shape and fill brows with tiny hair-like strokes for natural-looking definition. Build to your desired depth of colour and lightly brush again to finish.
wet n wild products are exclusive to Clicks stores and www.clicks.co.za.
Follow wet n wild on social media:


https://www.facebook.com/wetnwildsouthafrica
https://www.instagram.com/wetnwildsouthafrica/