Solarpop
Category

Advice Column, Child, Solarpop, Toy Box
What is Snap Ships?

Snap Ships is an award-winning space themed construction toy line, making use of a unique core cube building system which combines to create multiple, posable, action play toys. This versatile building system will ensure hours of fun as children can build and rebuild as they choose with their imagination being the only limit.

What's in the box?
Each building set of Snap Ships includes an instruction manual, core cubes, decorative pieces and a pilot figurine. Depending on the size of the model the instruction manual will contain up to three different models to build.
Snap Ships feature a unique building system which is based on cubical blocks (core cubes), each with a stud which can connect with ports on the other five sides of the cube. The core cubes serve as the base for assembling a ship. These cubes can even connect at a 45 degree rotation from one another allowing for even more creativity and unique structures. Once the base has been built, then decorative pieces snap into the ports of the cubes. These pieces include wings, fins, engine intakes and exhausts, thrusts, and a variety of weapon systems. Each Snap Ship also includes a secret UJU tech system unique to that set. In fact, it is sealed separately in the packaging to add to the mystery. Sets includes a cockpit piece with an opening canopy into which the pilot can be placed. The box lid can be used as a stand for displaying your Snap Ships making the already unique packaging multi-purpose. Finally, each set comes with a tool for helping to separate parts during disassembly.
When look at the cubes which form the base structure of the ships, they look unremarkable at first glance. However, they snap together easily and stay together. Snap Ships aren't just built to look at, they are meant for kids to play with them. The blocks do not rotate once they are snapped together. However, you can rotate them before you snap them together so they connect with 45 degree rotational offset which allows for some unique designs. Once you have all the blocks forming the general shape of the ship you are building, it is time to add the decorations.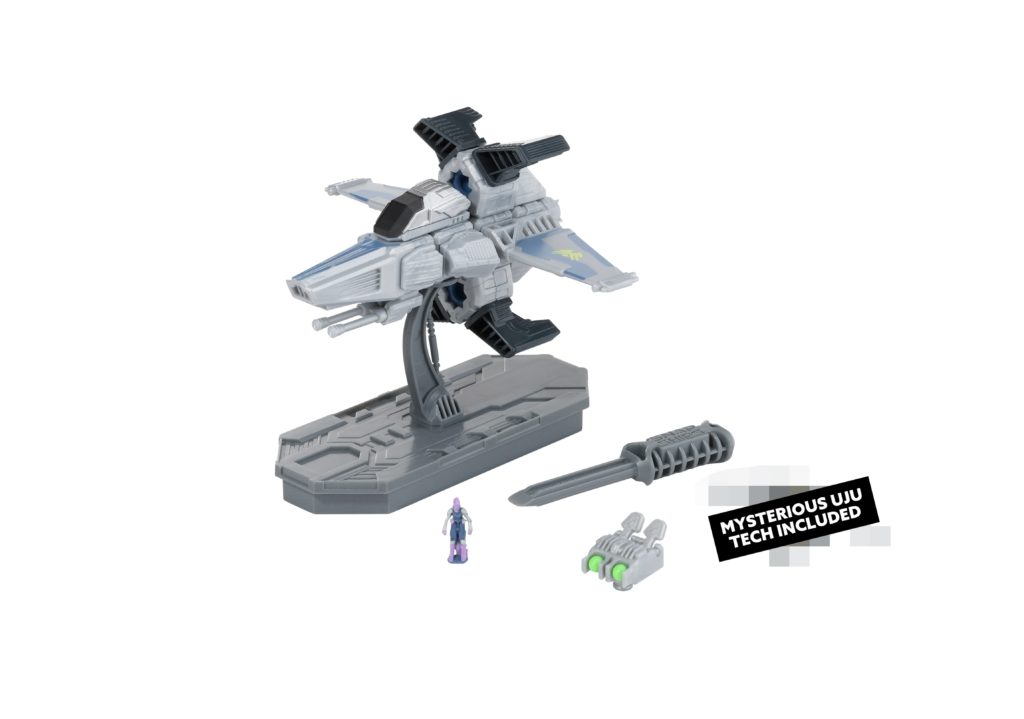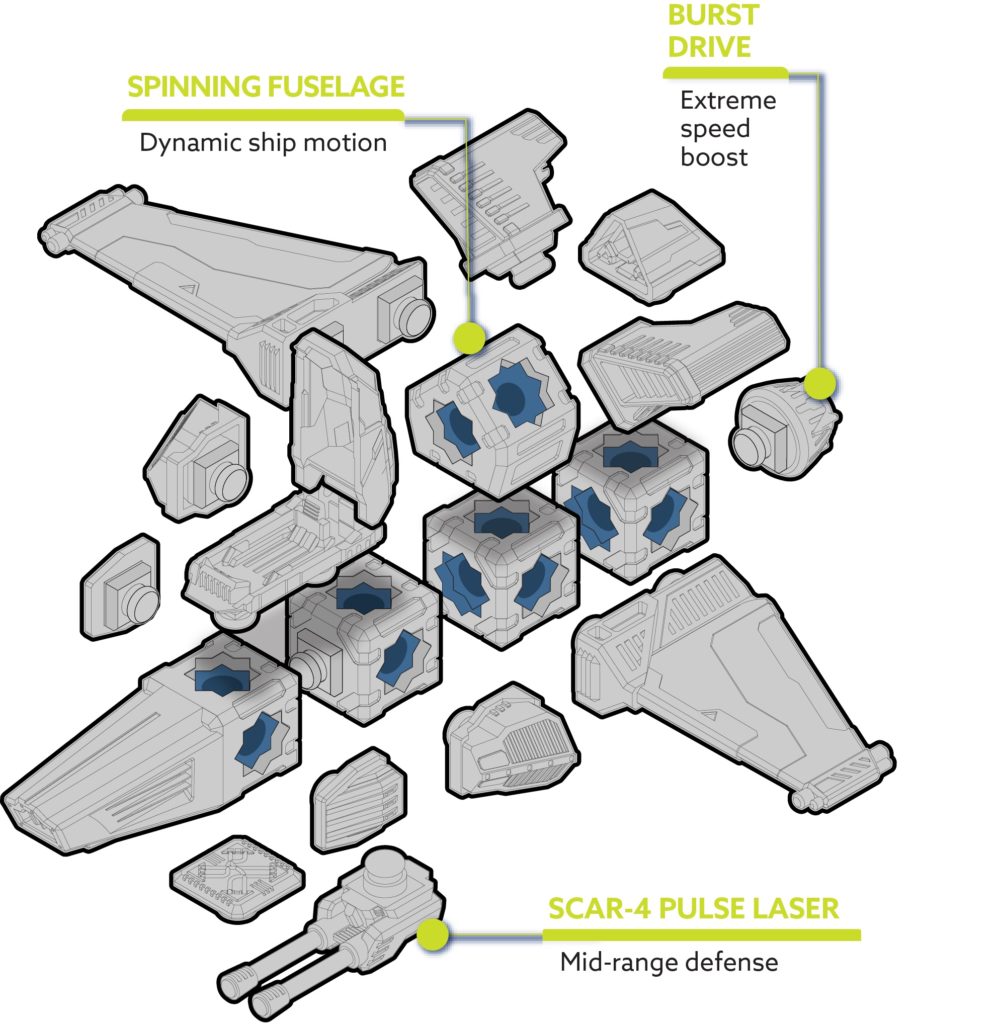 Snap Ships as a construction toy is great for STEM (science, technology, engineering and mathematics) development as they teach kids to follow steps, they encourage free play when finished, and also allow their creative minds to develop when kids build their own creations. There are 10 Snap Ships sets at various price points, from stocking filler to large, special birthday gifts. The two factions in the Snap Ships world also offer to unique looking craft build styles while still being 100% interchangeable with one another to make for truly creative craft creation.

There is also a corresponding Snap Ships app which allows users to generate ships in the real world through AR (augmented reality), explore the functions and various alternative build instructions for each ship, as well as allowing users to take a Snap Ship for a virtual flight.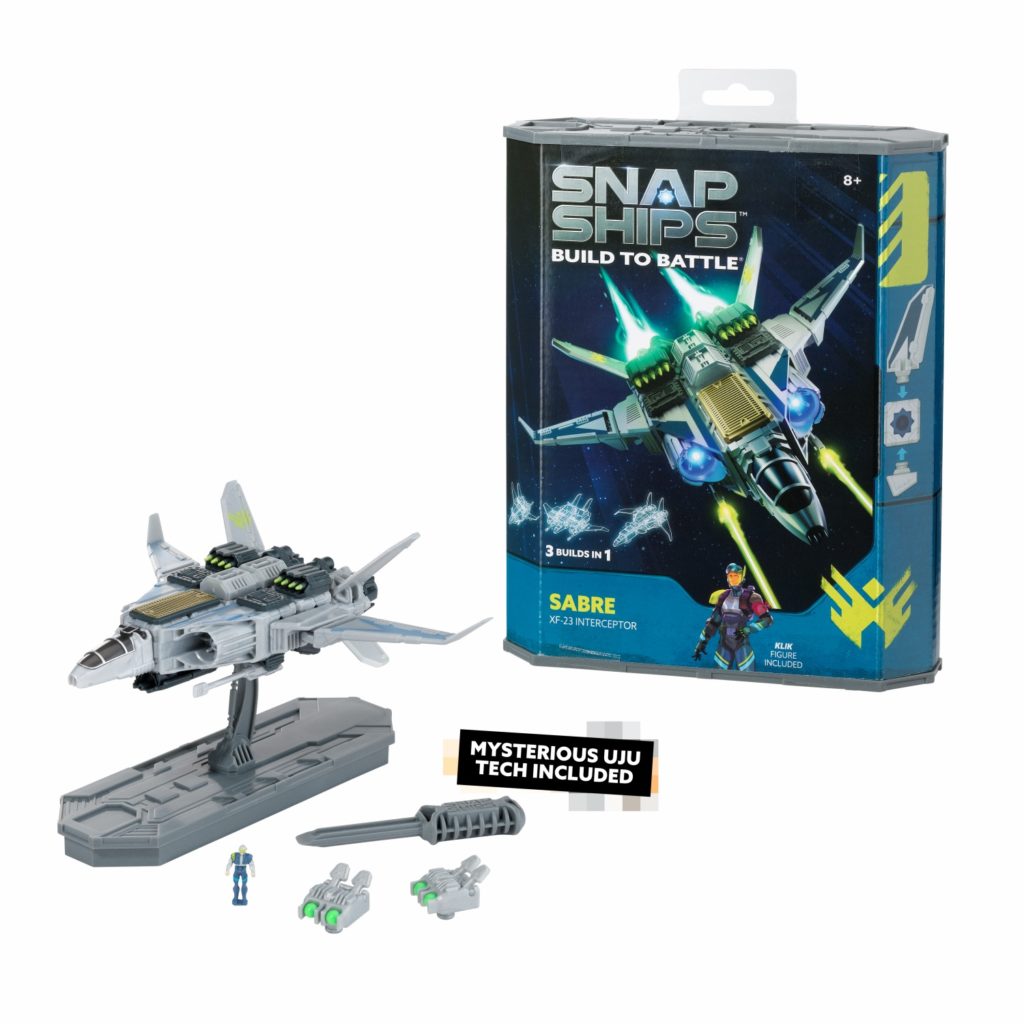 Each Snap Ships set contain its own cockpit, weapon system and UJU tech which is unique to that set. This makes the range highly collectible and with all parts being interchangeable there is no shortage of unique build opportunities and for your child's imagination to take flight. After completing building the base ship you will find left over pieces which are needed for one of the other builds included in the set. This means that even the various builds inside of the same set is unique to one another.


Snap Ships are available nationwide from Toy Kingdom, Hamleys and C.N.A. as well as online from Takealot and other fine retailers.