Parenting Hub
Category

Advice Column, Favourite Things, Parenting
We have all been there…. We stand in the store trying to find a suitable gift for a baby shower that afternoon. Well recently we found it!
Chicco recently released their Fantastic Love Range which is amazing. Not only is this range a limited edition but there is limited stock as well! Imagine walking in knowing that mom will fall in love on the spot!
The Fantastic Love Range by Chicco comprises of:
150ml Special Edition Bottle
250ml Special Edition Bottle
Unicorn Special Edition Dummy Chain
Unicorn Special Edition Teether
Unicorn Special Edition Pacifier Holder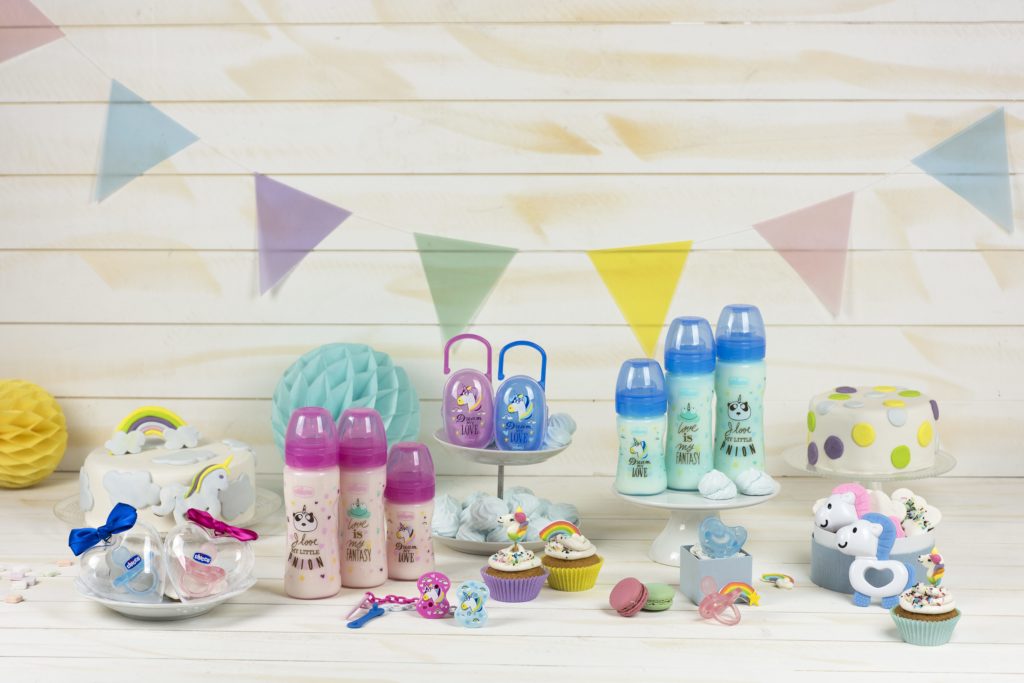 And then their signature pacifier … the Special Edition Physio Soft Pacifier. If nothing else, get this life saver!
The Physio Soft Pacifiers have a smaller neck ensuring that that orthodontic teat sits perfectly with the correct amount of pressure being applied to the palette. A lot of effort has gone into perfecting this pacifier with the moulding being ultra soft and perfected so that baby is able to lie comfortably and the pacifier will not leave any marks on the face
This range comes in both blue and pink
This range is available from Takealot, Loot and selected Kids Emporium Stores