TGRC
Category

Advice Column, Child, Parenting, Toddler, Tween & Teen
– The importance schooling children to recycle and care for their environment –
From a tender age, we're filling our children's absorbent minds with need–to-know information. As parents, our goal is for perfect manners to become second nature, and for important habits to be instilled as early as possible – like brushing teeth, packing away toys and putting on seatbelts.
As parents, we have the opportunity to help develop a generation of eco-warriors. We teach our children to say please and thank you, we tell them not to talk to strangers, not to litter, and so many other small yet essential life skills that we don't even consciously think about. Why then should lessons in environmental protection and recycling be any different?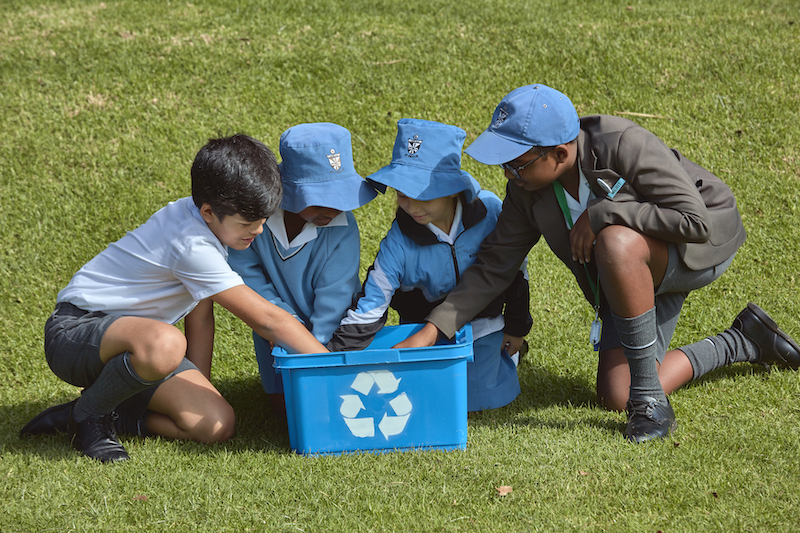 The future of recycling lies in the hands of our youth, and these are also the individuals who will carry the burden of higher carbon footprints if it is not reduced.
The Glass Recycling Company (TGRC) consists of a team dedicated to increasing glass recycling in South Africa. TGRC is passionate about ensuring every South African realises the value of recycling glass and actively embraces this practice. It's up to us to empower our children by educating them as to the positive effect that recycling will have on our environment, and how they can make a difference.
To ensure that your family gets as green as possible this month, the following tips will help to keep you on top of your 'green game':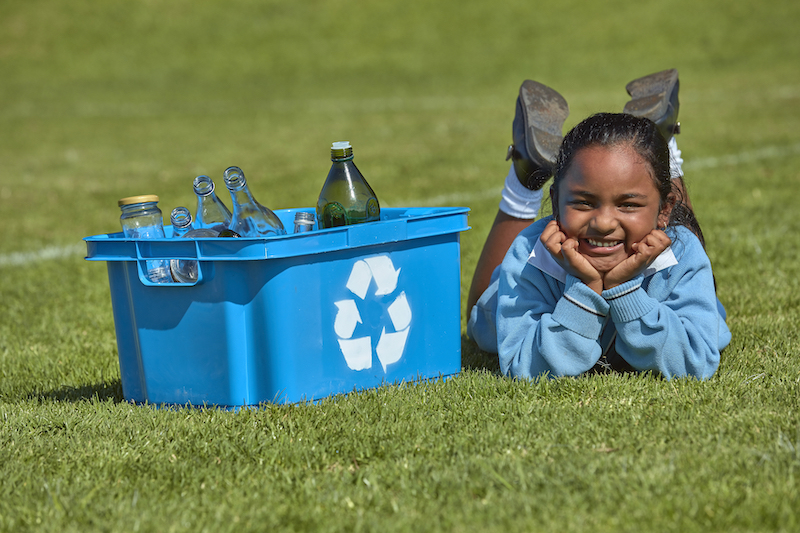 To find a glass bank in your area, visit the Glass Recycling Company website www.tgrc.co.za or you can also follow TGRC on Twitter (@TGRC), or on Facebook www.facebook.com/TheGlassRecyclingCo
Recycle all glass containers – not just beverage bottles. Containers which hold food and are made of glass are all recyclable
Explain to your family what is recyclable and what is not. For example, light bulbs and cookware such as "Pyrex", light bulbs, laboratory glass, windshields and window pane glass are NOT recyclable. They have different properties that can contaminate a recyclable load of glass
Reuse old containers – they are great for storing paint, crayons, buttons and arts and crafts tools such as paint brushes, rulers and much more
Plan your trips to the bottle banks to fit into your daily schedule – it will become part of your routine rather than a chore! Take your children along with you and show them how and where to put their bottles
In South Africa, it is not necessary to wash glass before placing it into glass banks and in addition to this, we don't need to separate different coloured glass into separate banks. All in all – recycling is very easy
Encourage your child's school to participate in TGRC's Schools Competition by completing the application form on the website – Entry form
There's no excuse – once you've decided to do it, recycling glass is easy and should leave you with a spring in your step!
The benefits of glass recycling
There are many reasons to love glass; it's the healthiest packaging solution as it is inert, it preserves the flavour of food and drink, can be recycled over and over again, and is a beautiful, natural substance. The benefits of using glass packaging are endless.
Glass is synonymous with quality and its many characteristics, from the different textures, its clarity and striking colours, have led to the beautiful packaging becoming iconic and even collectable. The Glass Recycling Company (TGRC) has a heart for glass and so should you!
To better convince South Africans of this, TGRC showcases five reasons to have a heart for glass:
Glass is made of natural substances and does affect quality of the contents it contains.
Glass bottles can be returned and refilled repeatedly

Returnable glass bottles are sterilised and refilled. Certain returnable glass bottles can be taken back to your retailer, after which they are refilled by the beverage manufacture. Returnable bottles include quart beer bottles, glass cool drink bottles and even many of the bottles used for spirits and liquor.
Glass is easily reused
Jars and bottles are great as vases or décor items, and can be cleverly crafted as creative candle holders; Glass is also ideal for storing food items and your arts and crafts supplies.
Glass is 100% recyclable
This means glass can be recycled endlessly, in fact every new glass bottle and jar made in our country contains over 40% recycled glass!
Glass is timeless and elegant
Ever since the first glass bottles and jars were handcrafted, glass has become the only packaging type that inspires consumers to showcase it in their own homes for its aesthetic appeal.