Parenting Hub
Category

Advice Column, beauty, Lifestyle, Recently
Summer is popularly associated with warm, radiant skin. Yet, what many people don't understand is that the same sun that gives you your glow can also cause dehydration and damage to your skin. Therefore, ensuring that you have nutrient packed skincare products to keep your skin healthy is essential, and luckily, Bramley's new Magnolia Range for sensitive and dehydrated skin is exactly what you need in these harsh summer conditions and it won't cost you an arm or a leg either.
The sun travels to the Earth's surface in two different forms: as UVA rays (longer, less harmful rays) and UVB rays (the infamous shorter waves responsible for sunburn and skin damage). Although your body does have protective measures to limit the damage done to it, such as producing melanin or peeling after severe burns, your skin still needs moisture and vital vitamins replenished daily.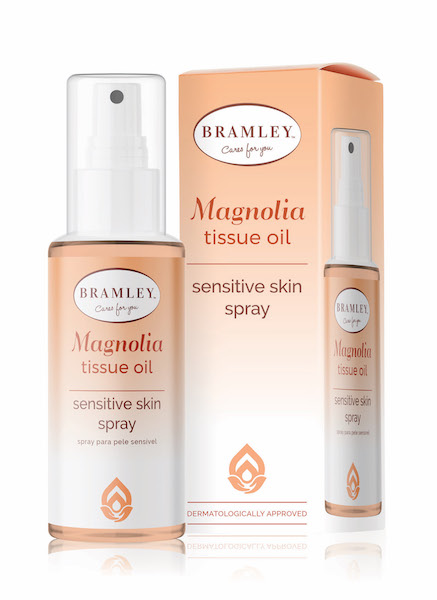 Bramley's ultra-convenient Magnolia Tissue Oil Sensitive Skin Spray(R26.99) packs a serious "pick me up" for slightly sun damaged or stressed skin. With a concentration of 100% natural Argan, Olive, Jajoba oils and vitamin E at its core, this spray has immense anti-bacterial and anti-oxidant properties, meaning it tackles free radicals found in your skin.
If you have a damaged skin barrier, your sunscreen is less likely to bind with and integrate into your skin, resulting in stressed skin being preyed on by UVB rays. Therefore, repairing your skin barrier should be your top priority when approaching the summer season. Repairing damaged skin cells requires a powerhouse of vitamins and active-ingredients that target damaged, dehydrated skin. With a cocktail of nourishing Vitamin E, soothing Jojoba oil and softening Argan oil, the Magnolia Tissue Oil Sensitive Serum (R24.99) and the Magnolia Tissue Oil Gel (R26.99) offers intense moisture and nourishment for delicate skins. Easily absorbed and non-greasy, they have been dermatologically approved to treat dehydrated skin and return skin health to uneven skin tone, scars and stretch marks.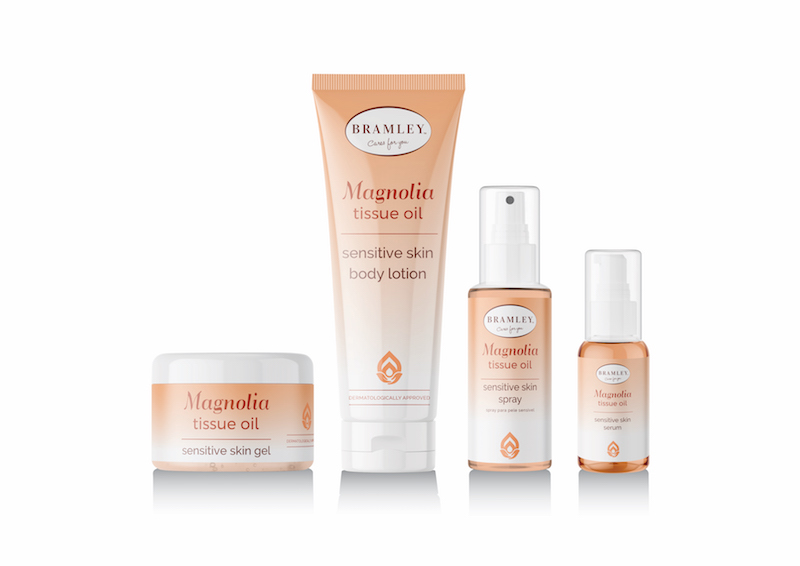 Bramley's doesn't want to you forget about the rest of your body either when it comes to this sunny season. Created to specifically target dull appearances, rough skin spots and dehydration, Bramley's Magnolia Tissue Oil Sensitive Skin Body Lotion (R24.99) is a cream enriched body lotion packed with their signature Bio-pharm and other natural oils curated to leave you with smooth and stunning skin.
Yes, sun exposure is essential for many beneficial body functions – creating Vitamin D for collagen production; regulating sleeping patterns and giving us a mood boost – but overexposure can have long term negative effects on our skin. Get ahead of the sunbeams this summer by keeping your skin moisturised, protected, and packed fill of vital vitamins and antioxidants. With your skin's health in mind, the sunny season is yours to enjoy stress-free and sun protected.