Parenting Hub
Category

Advice Column, Child, Education, Parenting, Tween & Teen
The value of education is centred on making a significant and lasting difference in the way learners are grown, nurtured and prepared for both the present and the future.
Sometimes the key to that difference is found in the classroom experience and sometimes it is found elsewhere. For some, this could be on the sports field among teammates, for others, alongside fellow speakers in a combative debating tournament, on the stage, during a particular assembly, in corridor conversations or at break time.
While student engagement is most-often teacher facilitated, it is sometimes the special occurrences where children are exposed to people that they admire, are inspired by, or even challenged by that can leave a lasting impression.
Great inspiration is often sparked when we are taken out of our comfort zones, and this is exactly why it is so important that students are given opportunities to learn in other ways, through exposure to people other than their teachers.
Take TED Talks for example, their platforms exist because they believe in the power of sharing knowledge and ideas to insight creativity and curiosity and ultimately to fuel the fire of the inquisitive to make a better world.
Billion-dollar companies like Google are no longer asking for prospective employee degrees, but are rather offering internships and apprenticeships where students can "earn while they learn" and contribute to making a valuable difference by practicing real-world skills.
At HeronBridge College, our aim is to expose learners to experts who can fuel their fires, and is why each year we host events like HEARTists and our annual Grade 11 Cook-Off. This year's HEARTists event saw students upload videos to renowned local and international talent like performer Jonathan Roxmouth, choreographer Bradley Shelver and actor Carl Beukes.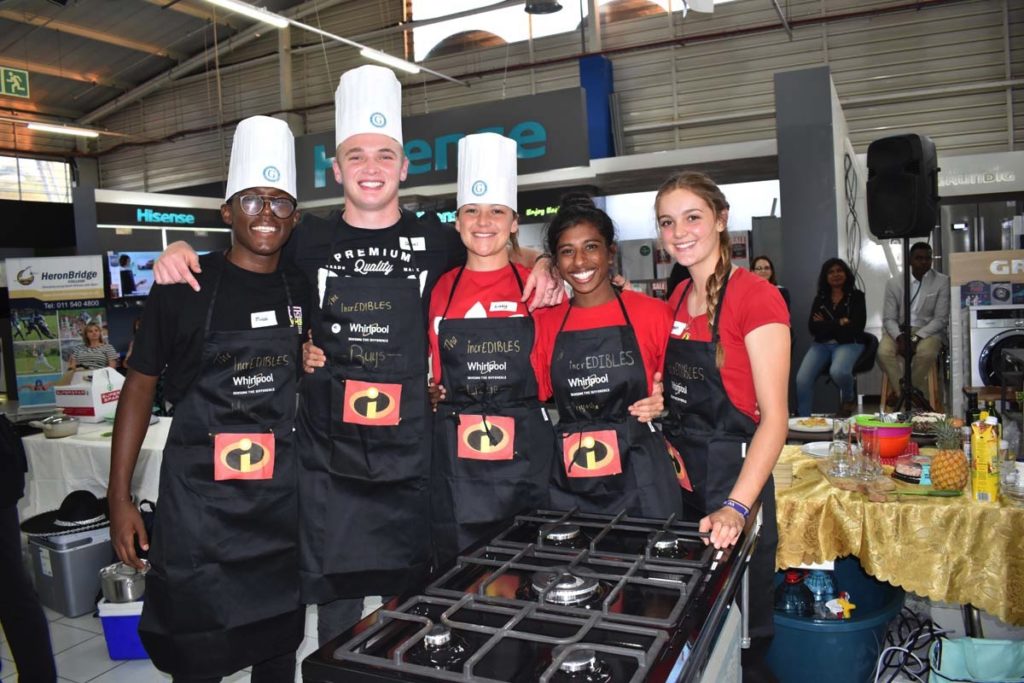 The Cook-Off, in collaboration with Hirsch's the Guvon Academy and the Custom Content Collective requires students to submit entries to top local chefs, the top ten of which are then selected to compete in the finals at the Hirsch's Home store in Fourways. Local Chefs Leon Koch and Karen Blanche, as well as Margaret Hirsch are among the few experts to have provided unique Masterclass lessons to the students, andrenowned culinary Olympian Chef JP Ziegentaler will be sharing his skills at the final this Saturday.
The top three contestants will win prizes to by Hirsch's and co-sponsors, as well as internationally accredited food and hospitality workshops at the Guvon Academy. An additional Varsity hamper valued at R8,000.00 is also up for grabs to all HeronBridge Grade 11 students, helping them to get started and settled in the next phase of their learning journey.
Imparting skills as part of the broader curriculum is invaluable in a well-rounded educational offering. Learning isn't confined to a classroom, and education isn't only about being taught in a formal structure. Real-life engagement and a breadth of experience is what augments the bedrock of a first-class academic offering.
The HeronBridge Cook-Off is only one example of what needs to be happening more often outside of the classroom, where students are exposed to challenging tasks, real-world presentation techniques, and placed in simulation environments as part of their preparation for future careers.