Social Media Schedule
September 2021
Social Media Schedule
Please could all outstanding social media post be sent through ASAP.
All posts are scheduled in advance.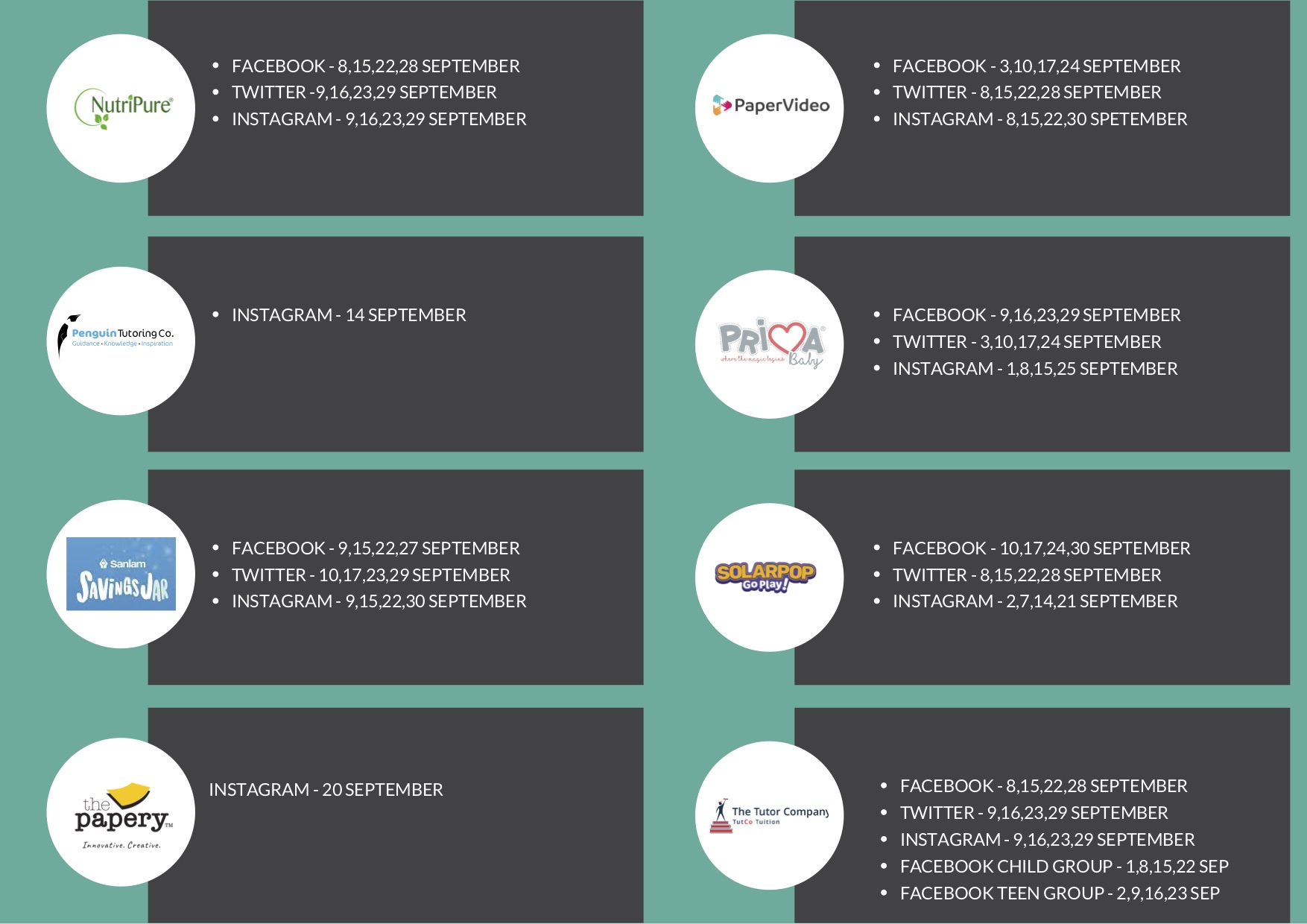 Deadlines
At Parenting Hub, we work a month behind with our deadline being the 25 of each month.
All social media posts should be sent using www.wetransfer.com.
Kindly note that this only applies should you wish to change your social media posts.
Should you anticipate a delay your side, please ensure that this is communicated.
Note that no changes will be facilitated should artwork not reach us by the 25th. 

About Parenting Hub
Parenting Hub is South Africa's largest online lifestyle magazines targeted toward parents.
Since its inception in 2010, Parenting Hub has grown to be a dominant key play in the market.  We understand that there are many aspects that encompass being a Mother, Father or Child and strive toward providing resources and services that accommodates this.
Our content is aimed to inform and education families on issues starting from pregnancy through to the challenges of the teen-age years.
This strategy has resulted in retained and new readership being achieved over the pas 10 years.