ROCA Kids Furniture and Decor
Category

Advice Column, Parenting, Toddler
Moving your baby over to a big bed can seem daunting but check out some good reasons as to why it could just be the right move for you and your precious!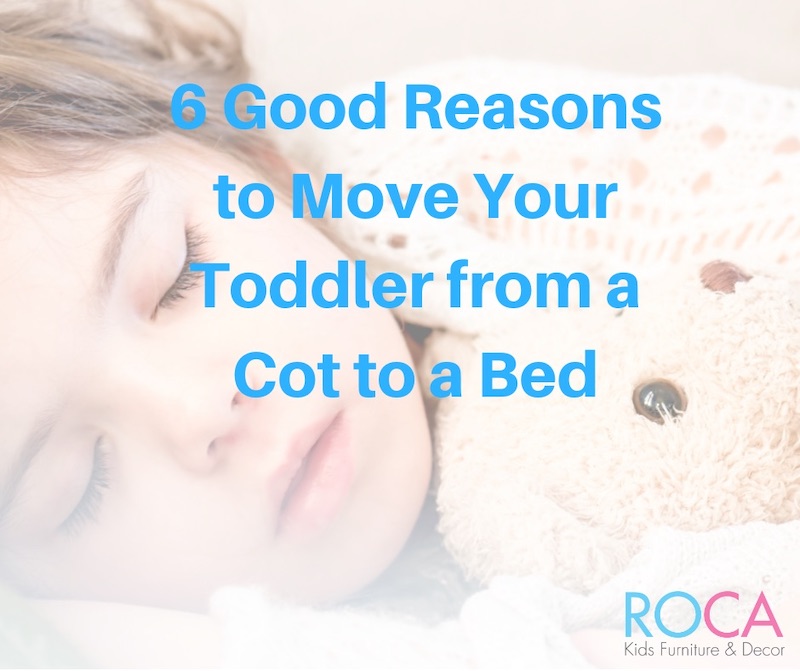 1 More cuddle time!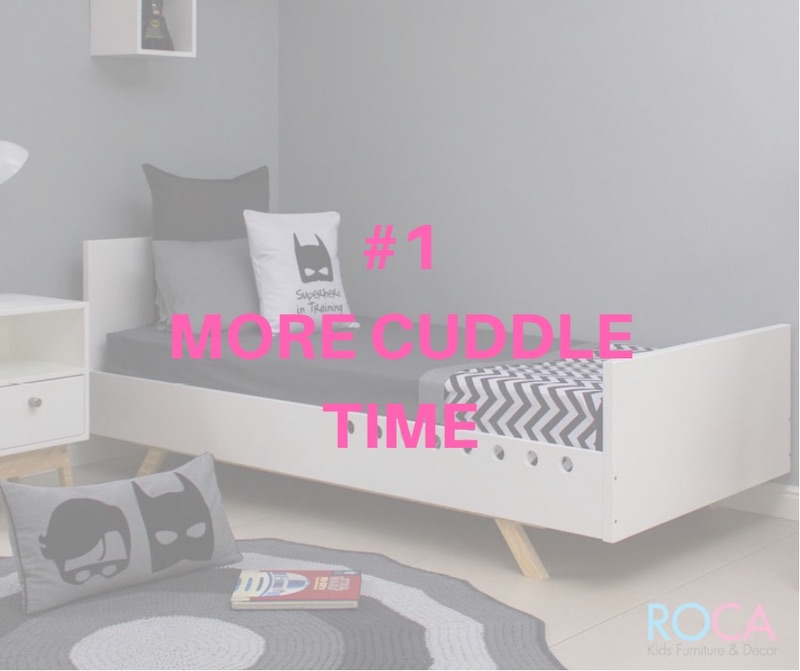 A big bed adds many more cuddle opportunities as there is room for mom or dad in their bed. A night story time includes cuddles. If they are restless during the night it is easy to settle them instead of bringing them to your bed
2 Easier to get them in and out of bed: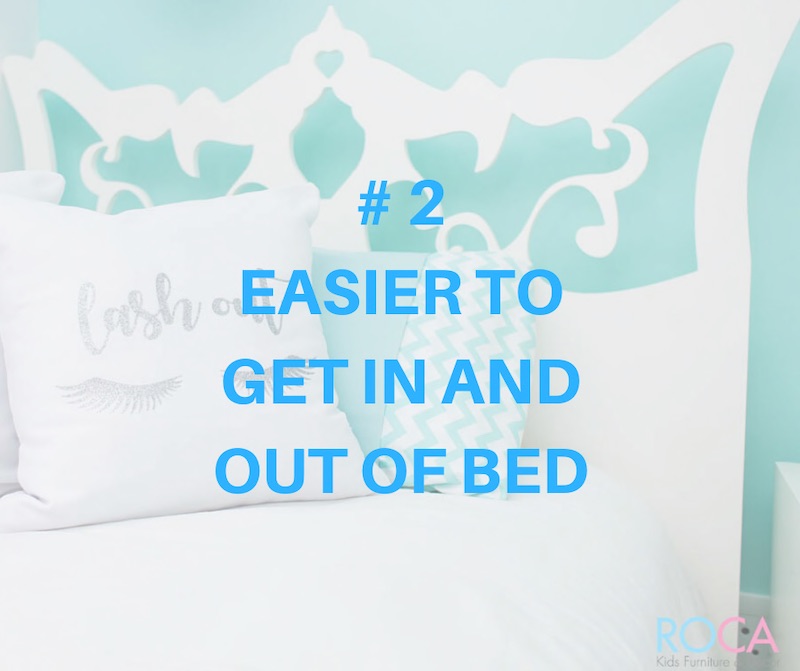 The transition from cot to bed will be easier on your back. When they are at toddler stage the cot is set at its lowest level so that you don't have an escapee in the middle of the night and lifting a bigger child out is hard work! With a big bed it is so much easier to handle them.
3 It is a great incentive to get them to sleep in their own rooms: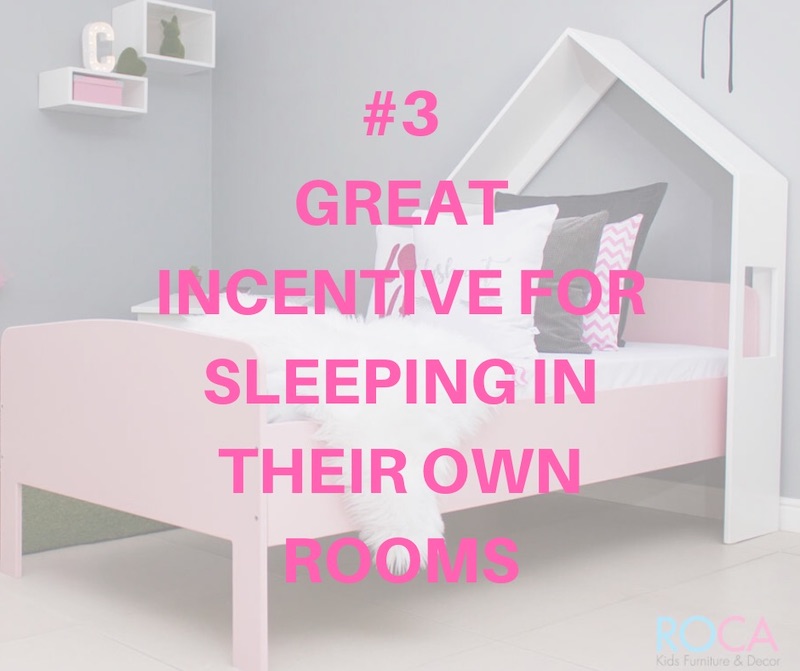 You can make a huge fuss over the transition and involve them in the process of choosing a bed and bedding. This may just be the trick in getting them to sleep in their own rooms
4 Potty training is made easier as they can get to the toilet: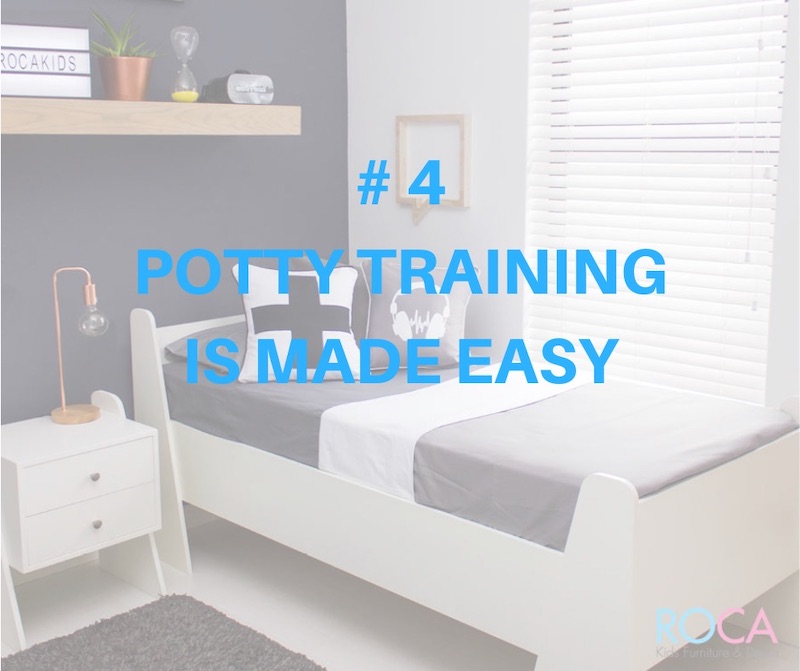 If you have embarked on this journey your little one will need to be able get to the toilet easily and quickly. A standard bed will allow them the independence to do that.
5 The cot is needed for the next baby: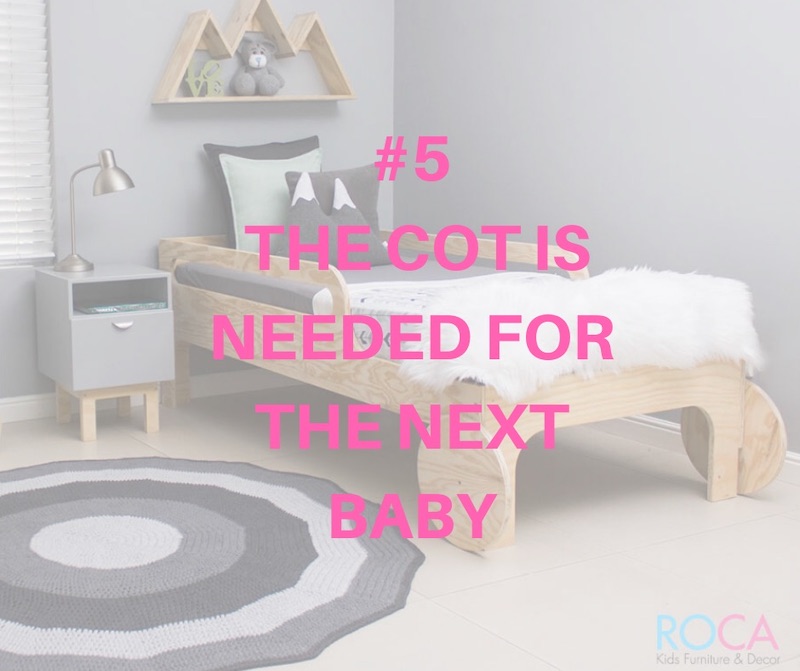 You are pregnant with the next child and need the cot for the new baby. It is recommended that you only make this transition if your child is over 2 yrs old. One important tip to mention is that you need to make this transition as soon as possible before the new baby is born.
6 More fun: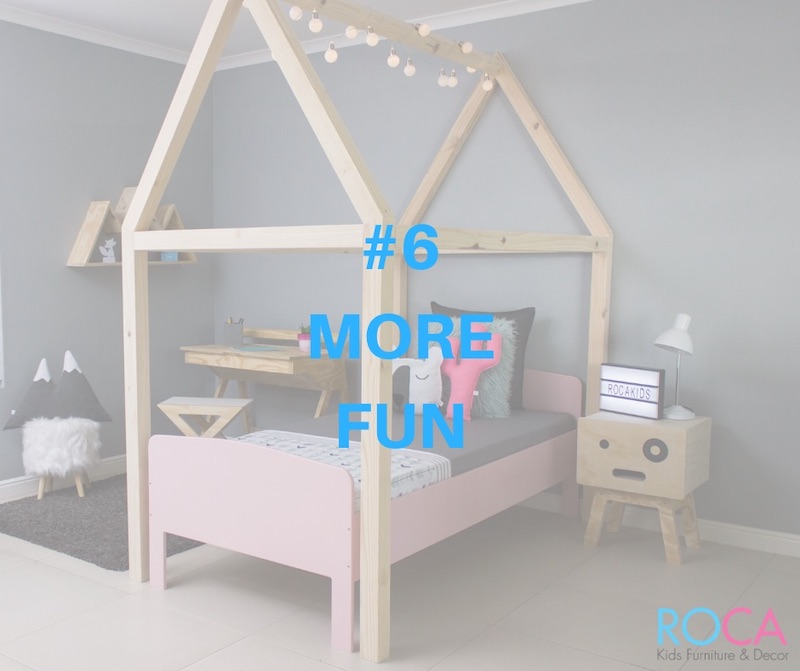 And finally, my favourite! You can show them how to build a fort if you have a bed with a headboard or even better one with overhead detail just add some blankets and you have an epic playtime experience
Enjoy this fun transition.