Solarpop
Category

Advice Column, Child, Solarpop, Toy Box

Welcome to the future…where humanity is under constant attack from a brutal alien threat. The Komplex spreads through the galaxy and growing stronger with each species they defeat and assimilate. To fight them, humanity relies on an elite team, the Forge, who pilots their own armada of spacecraft known as Snap Ships.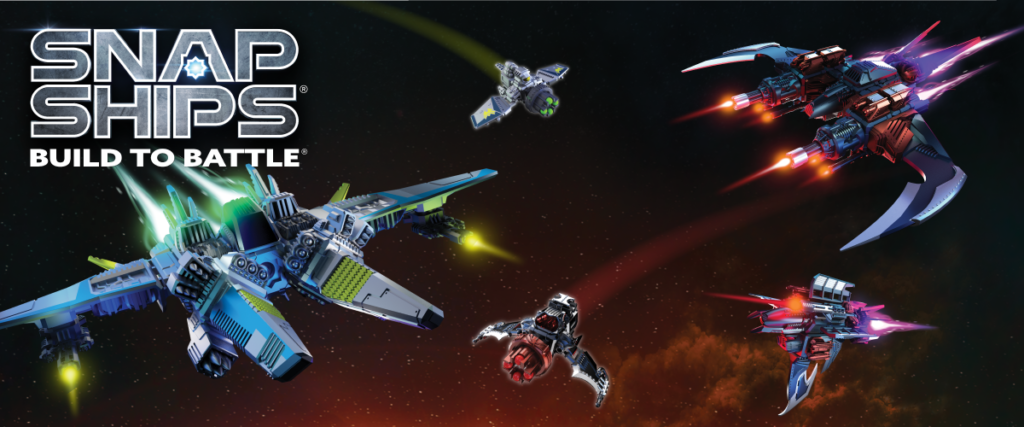 Does your child have what it takes to become an ace pilot and join the Forge fleet in their stand against the Komplex? Now children can experience the heroic world of Snap Ships and prove their smarts with quick thinking custom builds to give their fighting force the advantage over the Komplex. Throw in some mysterious UJU tech to their Snaps Ships build and the day is as sure as won!
Snap Ships is a versatile building system for creating multiple crafts with action play. With all sets and pieces being interchangeable, children have endless possibilities of the unique ships they can create. Snap Ships is a toy built for longevity with a broad universe with narrative-driven repeat builds.
Snap Ships are fun and simple to put together with easy to follow, clear instructions. The interlocking core cubes snap together securely with each kit containing a separate tool to help take your builds apart in minutes, ready to build something new and exciting. Each Snap Ships set contains unique weaponry and other defining pieces. This, coupled with the pocket friendly price, makes this an amazing toy line that can grow as your child's imagination and build ambition grows. Regardless of the collectability of the range, each set is a unique and amazing craft in its own right, making them ideal stocking fillers or gifts.
In addition to being a sophisticated real world construction toy, the range comes paired with an amazing Augmented Reality (AR) mobile app. When you first enter the app you're presented with a very easy to navigate user interface. The main attraction, augmented reality, is immersive and amazingly rendered. It's really fun to just play around with and children are sure to love it.
Overall Snap Ships is a great product and sure to be on top of every child's wish list to Santa this festive season. Since all Snap Ships pieces from all 10 sets are interchangeable, it invites a lot of creativity for children to create their own ships. Take a closer look at what the range has to offer.