Parenting Hub
Category

Advice Column, Favourite Things, Health, Lifestyle
Organic diffusers are an affordable, versatile, and convenient way to improve your health and quality of life. The organic Aromas Nebulizing Diffuser is a beautiful atmospheric essential that works through the simple process of oil diffusion, which uses differential in air-pressure to turn oil into a vapour that is then spread around a living space.
This innovative Nebulizing Diffuser releases a mist of beautiful fragrance of pure essential oils and works together with one of the product's main features to produce an LED mood lighting that creates a calm and gentle atmosphere. And… it is truly beautiful to look at making it the perfect accessory to any home or office.
The organic Aromas Nebulizing Diffuser uses the Bernoulli's Principle. It blows pressurised air through a glass pipe and has a convenient knob to adjust the volume of fragrance coming through the nebulizer. The diffuser is quiet and doesn't require a lot of effort to setup.
Everything is included in the box and we had the unit up and running quickly. Once you load the essential oil into the glass reservoir using the supplied dropper, you can switch the unit on. It is quick to release the fragrance and silent as well as beautiful and mesmerising to look at. Using the turning knob we had the unit on the lowest setting and our home was filled with a beautiful fragrance in no time.
Not only is this product beneficial for you, it creates cleaner air. Indoor air quality is another proven benefit and makes room for more health improvement. The essential oils are able to help prevent all that you don't want around you, including bacteria and fungus that needs to be exterminated. With the dust and bacteria decrease you are able to breathe with ease, especially during allergy season.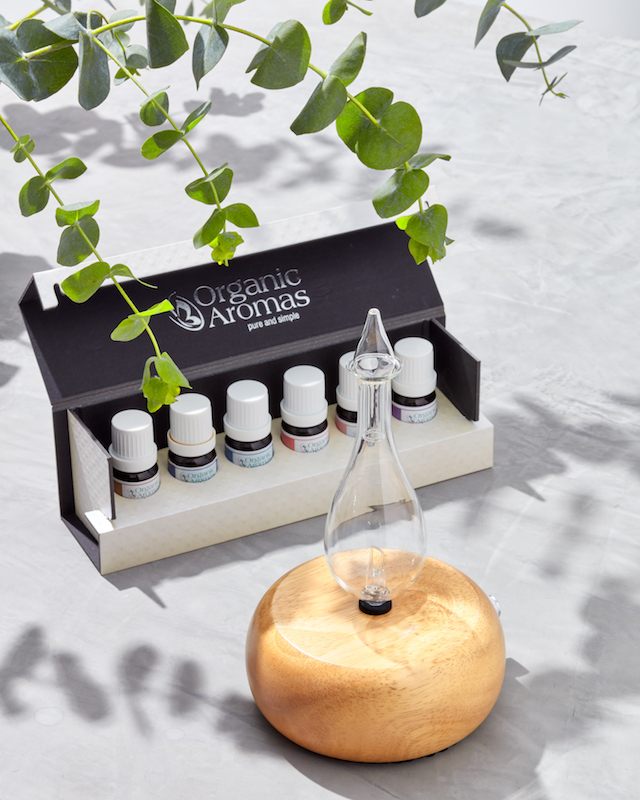 Organic Aromas offer a wide variety of essential oils for you to choose. They are concentrated and you do not need to add water to the unit, so a little… certainly does go a long way.
The Organic Aromas website have essential oil sets or you can purchase individual oils to your individual preference. As accidents do happen and the glass is rather thin, if ever your unit does break, you could easily replace the glass reservoir, adapter or cleaning pipes.
Certainly one of the better features is that the unit automatically switches off after two hours.
We do recommend the usage of the diffuser within a well-circulated or open area. The Organic Aromas Magnificent – Nebulizing Diffuser is a fantastic device. It has added great value. All I need is this one nebulizer to fragrance my home or office.
The benefits of diffusers are many and can safely be used every day to: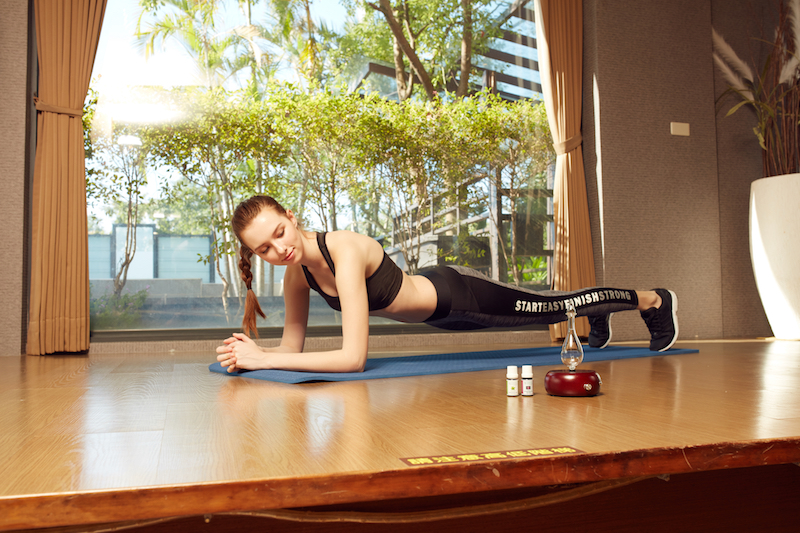 Help you relax
Promote feeling of serenity
Improve focus and clarity
Enhance your mood
Help clear airways for easier breathing
Promote healthy sleep patterns
Relief of pain and cramping
Visit the Organic Aromas website to purchase your unit today