Parenting Hub
Category

Advice Column, Favourite Things, Parenting, Pregnancy, Pregnancy & Baby
This beautiful range by Natralogic is a must buy for pregnant ladies.  There are so many products on the market that it sometimes makes it hard for moms-to-be to select the very best. Natralogic is a a range worth purchasing. We sent our range to one of our readers and she really enjoyed using the products. 
The product range comprises of the following:

Tummy Cremè
Exfoliating Cremè
Toning Massage Gel
Cooling Leg Gel
Nipple Cream
The Tummy Cremè helps with the elasticity of the skin using natural ingredients leaving your skin feeling great after use. On their website they recommend that you use this in conjunction with the Exfoliating Cremè and we can see why. Our pregnant mommy loved not only feeling pampered but how her skin felt afterward especially when using the Toning Massage Gel. Certainly the best part of these products is that you can use them while your are pregnant and after to keep your skin looking great!
Katherine really enjoyed the Cooling Leg Gel. As they were travelling this last stretch of her pregnancy the heat was really taking its toll on her legs. This really helped her soothe her legs and she was happy that she remembered to pack it in. She also reported that the gel is non-sticky and that she loved that their were all natural ingredients ensuring that not only was she safe but that no harmful ingredients or toxins would come into contact with her unborn baby.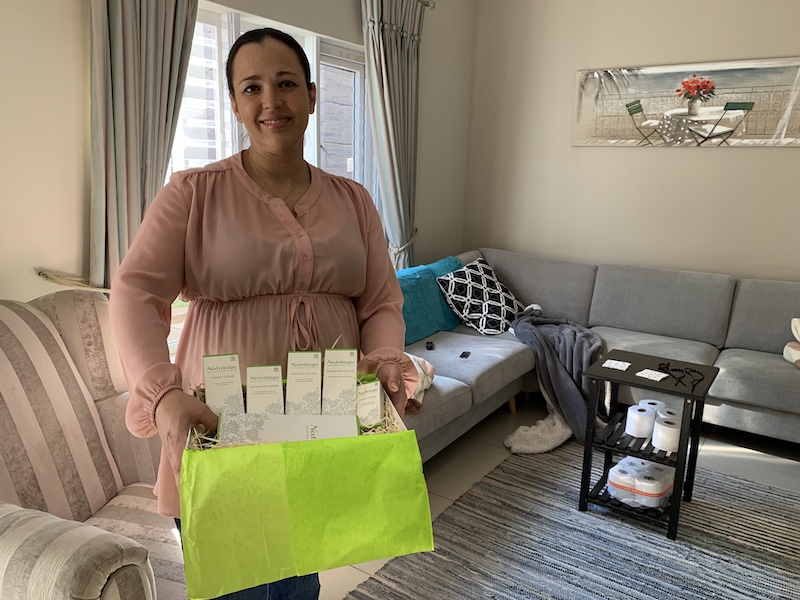 The Nipple Cream noted on their website that it is 100% ultra pure medical grade lanolin. Katherine has already been using this during her pregnancy and already felt a difference in just a few applications. She did not want to use it all because she really is looking forward to seeing the true effect when she starts breastfeeding in a month's time.

Not only is every care taken to ensure that these products are effective but their ethos is one to be admired. Their ingredients are certified by Beauty without Cruelty and only tested on themselves and never on animals. Their products are accredited by the International Vegan Society as well. The only exception they note is the Natralogic Nipple Cremè which contains lanolin however notes that no harm comes to the sheep during extractions (lanolin is a product derived from the fleece of sheep)

Be sure to visit www.natralogic.co.za to read more about this range and to order online!