Parenting Hub
Category

Advice Column, Favourite Things, Parenting
The Lulla Doll is such an amazing product that was brought into South Africa for many to enjoy by Jodie and Ilan Davimes.
Their story started when their newborn was two weeks old and their toddler was still sleeping in their bed. IIan was suddenly rushed to hospital with a brain injury and kept in ICU. Jodie found caring for their two young children alone at night especially challenging and so the hunt began for her to find a product that could replicate the closeness and security of a parent whilst she was up changing and feeding their baby!
Bring on the Lulla Doll!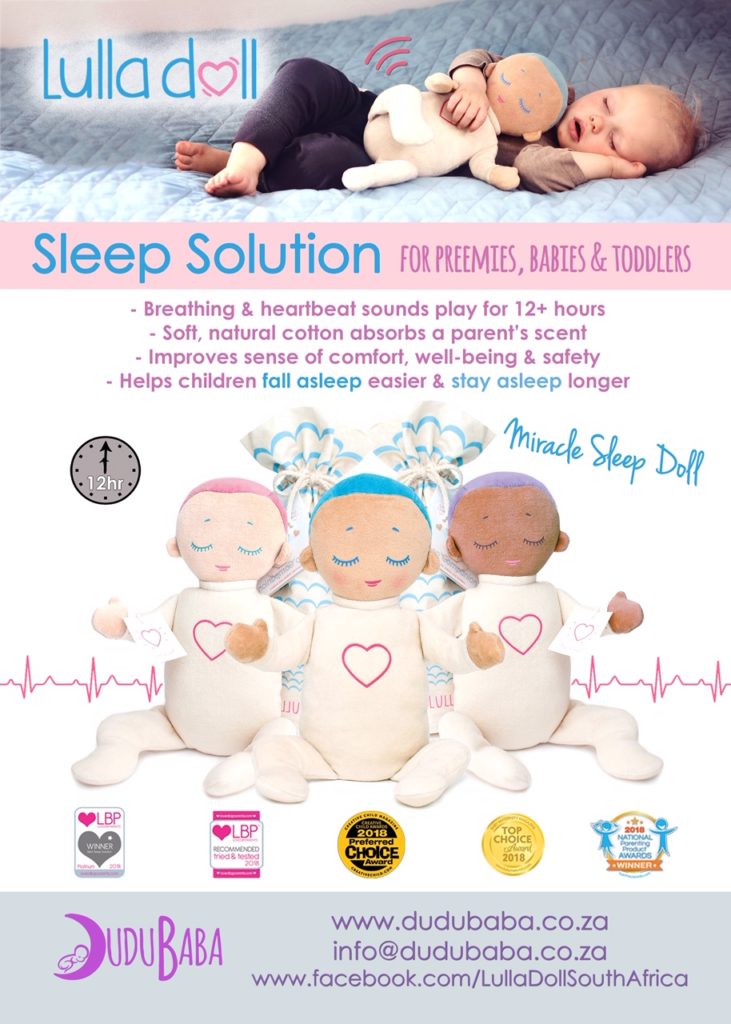 This is in fact what I would refer to as the 2.0 better version of the Lulla Doll. After speaking to moms, the all new Lulla Doll has received a makeover taking the child's needs into account.
So how does the Lulla Doll work?
Lulla Doll is the perfect companion for your young child. The box inside this snuggly soft doll plays real-life recordings of breathing and heartbeat for 12 hours! This ensures that your little one will be more relaxed and get a better nights rest.
Best of all you can adjust the volume on the sound box as well.
The material of the doll is made from fabric that can absorb a parent's scent so your child will feel like either mom or dad is with them all night long. The Lulla Doll is machine washable (removing the sound box of course)
Choose from 3 stunning colours: Sky (Blue hair), Lilac (Purple hair) and Coral (Pink hair)
Suitable to use from birth upwards with a hand tag to easily attached and remove from baby's crib.
Find Lulla Doll in South Africa by clicking the links below – you won't be sorry!
Website: https://www.dudubabacompany.co.za/
Facebook: https://www.facebook.com/lulladollsouthafrica/
Instagram: lulladoll_sa