Parenting Hub
Category

Advice Column, Favourite Things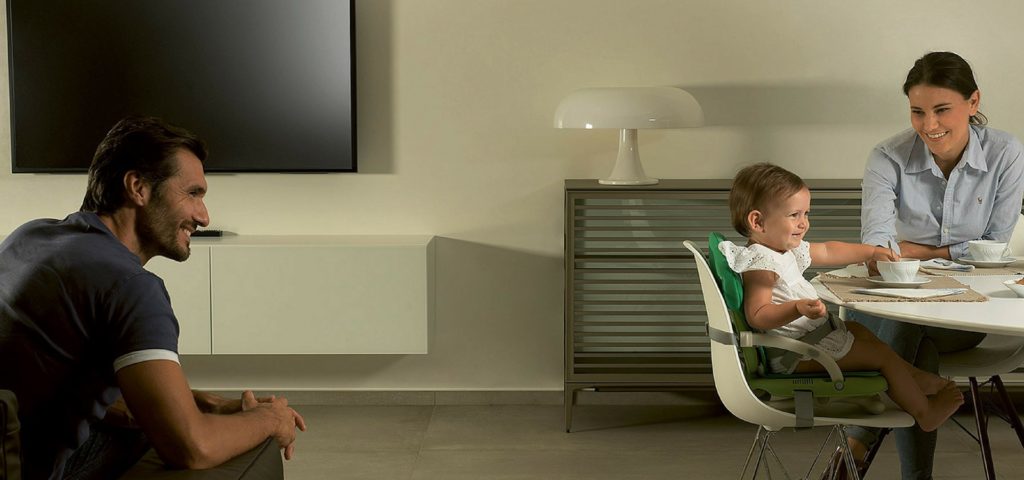 The CAM Smarty Portal Feeding Chair with tray is certainly the ideal feeding chair on the market at the moment. Prima Baby released these amazing chairs for us to take a test run at and boy were we impressed. 
The CAM Smarty Portable Feeding Chair comes in a handy carry bag and connects together within minutes. It really is super easy to do! With its 3 point belt for the baby and one for the backrest and another for securing the seat, you will have the ideal feeding station up in no time! 
The CAM Smarty Chairs folds down which makes it ideal for you to simply carry in your car so that you always have a safe space for your little munchkin to sit and eat their meals.
For your younger little one's,  one is able to strap your baby in using the 3 point belt and when your child gets a little older the snap on tray provides the best place for your baby to start learning about food.
The anatomic seat with soft removable and washable fabric padding sits neatly on the base with non-slip rubber stoppers. The chair is easy to clean ultra compact in folding and should be on any mom-to-be's registry list! 
Ideal for ages 6 – 36 months , weighing less than 2kg's. Fitted with armrests to contain the body of the baby along with the 5 point harness to prevent baby from falling out. Completely non-toxic and phthalate-free. 
Available at selected Kids Emporium stores, www.takealot.com, www.loot.co.za, www.thebabyzone.co.za & www.purplepepperz.com