Parenting Hub
Category

Advice Column, beauty, Woman
Whether you are going for an enhanced, flawless, sculpted, every day or rebellious look, Real Techniques sets are designed to meet all of your multifunctional needs. Real Techniques has launched three new brush kits and a sponge set to ensure that your every foundation, contouring and eye shaping desire is met. Furthermore, these sets do not only offer a one-stop shop for pro styled tools but also gives you a savings of up to 35% if purchased over purchasing each item individually.
There are four new Real Techniques sets that will be available at Clicks nation-wide:
The Everyday Essential Set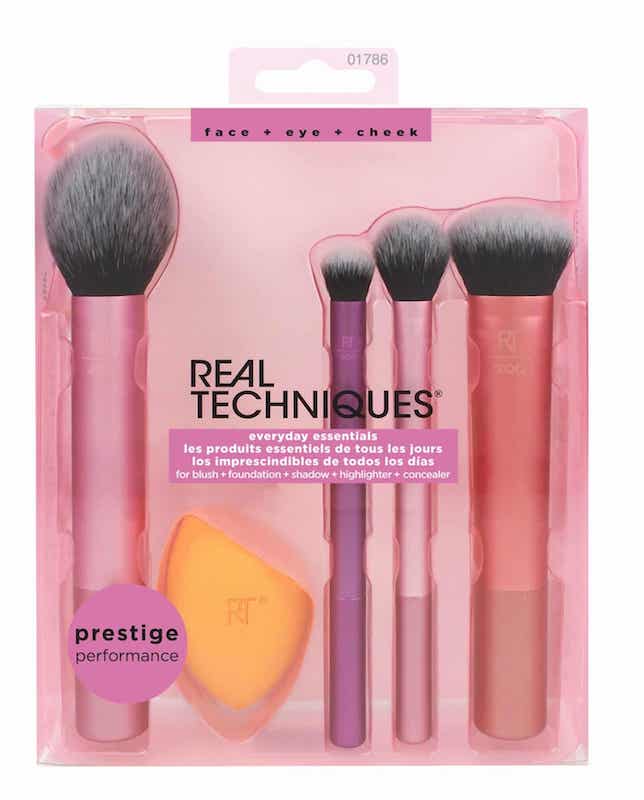 The Everyday Essential Set (R599.99) is a must-have brush kit that will allow you to achieve a flawless daily look with ultimate convenience. This set includes four brushes and a sponge to cover every need from foundation to eye shadow:
Miracle Complexion Sponge®: This sponge has soft, flexible foam to specifically blend liquid and cream foundation for a luminous, fresh finish. Use dry for full coverage or damp for a dewy glow.
400 Blush: With tapered, soft and fluffy bristles use this brush to gently blend on your powder blush for a smooth, natural look.
200 Expert Face: Use this firm bristled brush to buff liquid or cream foundation to a glowing, flawless finish.
402 Setting: The perfect soft and fluffy bristled brush to dust on highlighting or setting powders to acquire effortless and natural looking illumination.
300 Deluxe Crease: Tackle any eye look with this brush's short, dense bristles that layer and blend cream and powder eyeshadows evenly into your eye crease.
The Everyday Essential Eye Set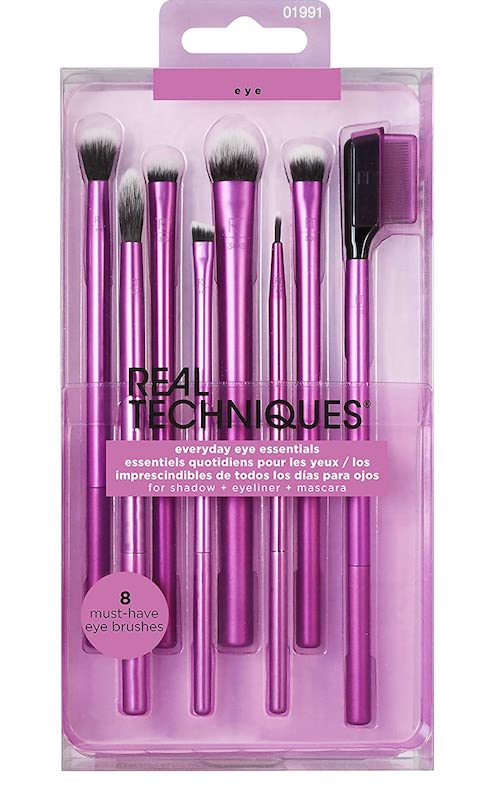 The Everyday Essential Eye Set (R499.99) is your new go-to for every eye look from a soft day shimmer to a bold and striking night get-up. With seven new brushes and a metal lash separator, this kit has your every possible need covered:
304 Defining Crease: Cut the perfect crease with this ultra-tapered brush that precisely lines and blends powder for ultimate definition.
313 Definer Brush: Short, slanted bristles create precise, straight cat eyes or designs across the lid.
308 Medium Shadow Brush: This wide and flat brush was created to softly sweep and blend any powder or cream shadows with perfect and effortless application.
310 Essential Crease Brush: With a soft, tapered design this brush is essential when shaping with powder or cream shadows.
332 Smudge Brush: Whether you're going bold or understated, this brush's dense, domed bristles will blend and blur liners or shadows along you lash line.
307 Shading Brush: Boasting short and dense bristles allows for this brush to ensure max colour pickup and even distribution with your eye shadow.
311 Fine Liner Brush: A precise, tapered head is crucial for the application of perfectly lined liquid or cream eyeliner for your look.
312 Lash Separator: Separate any mascara clump with this metal, fine-tooth comb to ensure your lashes stay looking long and voluminous.
The Flawless Base Set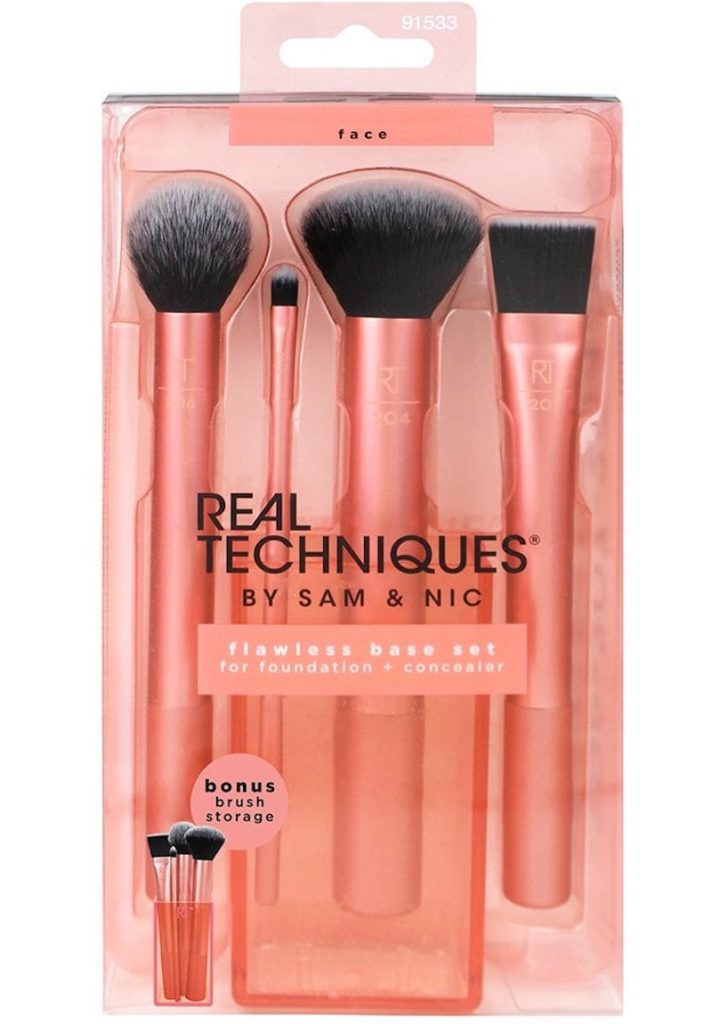 Smooth and glowing skin is an essential base for any make up look, and with the new Flawless Base Set(R499.99) you can achieve a perfect foundation for your masterpiece. This set executes a flawless base with four brushes and an added bonus brush cup for your convenience:
204 Buffing Brush: The ideal brush for full coverage application of loose or compact powder foundation.
205 Square Foundation Brush: This brush is densely packed and unique cut to build custom coverage with liquid foundation.
206 Contour Brush: Sculpt your face with this brush that was specifically designed for delicate application of highlighter or contour product above or below cheekbones.
207 Detailer Brush: Precision cut to effortlessly and effectively conceal problem areas
(Tip! Also use this brush with lipstick for long-lasting shape and definition).
Bonus brush cup included for organization.
The Sponge Duo Set
Boasting flat edges for high definition contouring around the eyes and nose, a rounded side for easy blending on the forehead, cheeks and chin and precision tip for blemish and imperfection coverage, this Sponge Duo Set (R219.99) is the only sponge kit you'll use this season. Both sponges in the duo set feature antimicrobial technology that minimizes bacterial growth while still working towards your specific needs:
Miracle Powder Sponge ®: Specifically made to apply powders, it is the sponge you know and love used damp or dry to set, finish, blush or bronze your face.
Miracle Complexion Sponge®: This sponge has soft, flexible foam to specifically blend liquid and cream foundation for a luminous, fresh finish. Use dry for full coverage or damp for a dewy glow.
About Real Techniques:
Real Techniques is one of the first brands to bring prestige quality, award-winning, and innovative tools at a great value to the beauty obsessed around the world. Since 2011, we have been creating tools and accessories to help make the most of your favourite makeup.
With a beauty community of over 5 million, Real Techniques® strives to inspire, educate, and empower our fans to make the most of their favourite products. Whether you're striving for your best no-makeup look or about to make your runway debut, Real Techniques® has the perfect tool for you.
Stockist: Clicks Nationwide