Parenting Hub
Category

Advice Column, Baby, Parenting, Pregnancy & Baby, Toddler
We all know that there is a lot of research on how puzzles help young minds develop. When your child is alone with a simple puzzle from an early age the following basic skills are being built:
Physical skills – from holding the puzzle pieces to turning them until they fit
Cognitive skills as this a problem solving exercise
Emotional skills as puzzles teach patience and reward after completion
We have found the Oops Range of puzzles to be an absolute must for all our readers. Old school wooden puzzles really are easier for young child to grasp and best of all, you are able to keep them clean.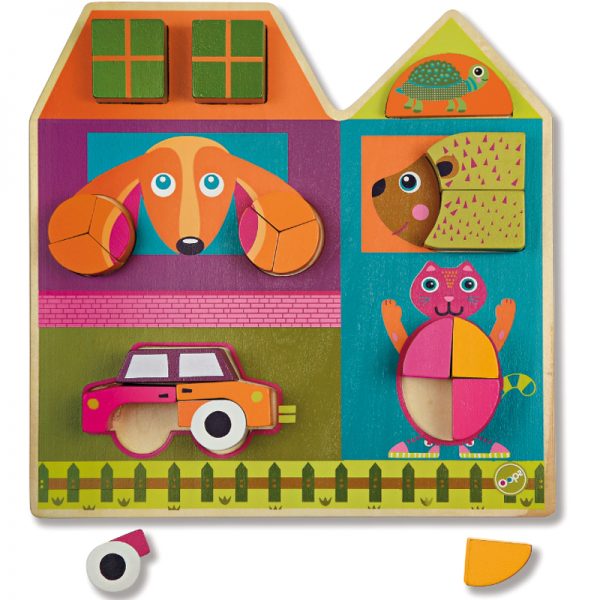 The Oops Range of puzzles play an important role in the development of spatial awareness which proves to be beneficials once your little one heads off to school.
Would you believe that by introducing puzzles to your little one that this provides over all better muscle-growth and provides a full brain workout for your child. The reason for this is that puzzles force your little one's brain to work on both sides thus increasing their cognitive function.
The Oops Range of puzzles are also cut at different thicknesses therefore helping your child to start understanding proportion.
The Oops Build a House comprises of 20 pieces and is suitable for 12 months and up.
This range is available from Takealot, Loot and selected Kids Emporium Stores