Parenting Hub
Category

Favourite Things, Toy Box
Fingerlings continue to be at the top of the birthday wish list. This year, the Fingerlings family has grown with the addition of Fingerlings Baby Unicorns and the Glitter Monkey. As the best-selling technology toy for 2017, the Fingerlings have become a phenomenon in the toy world and with good reason because these robotic pets are cute, adorable and very huggable.
Brightly coloured with adorable faces, these palm-sized pets curl around your finger and come to life when you play, responding to sound, motion and touch with over 40 animations. Later in the year and leading up to the festive season, more awesome and exciting Fingerlings will be added to the range.
The Fingerlings have become a phenomenon because they touch on a number of rising trends. They are quite unique and they're also part of a bigger range making them fun to collect. The robotic aspect also adds strong play value to the toy. Furthermore, the new additions are right on trend in terms of theme and colour.
Introducing exciting new additions to the Fingerlings family: Dino, Pando and Dragon
Fingerlings Dino Velociraptor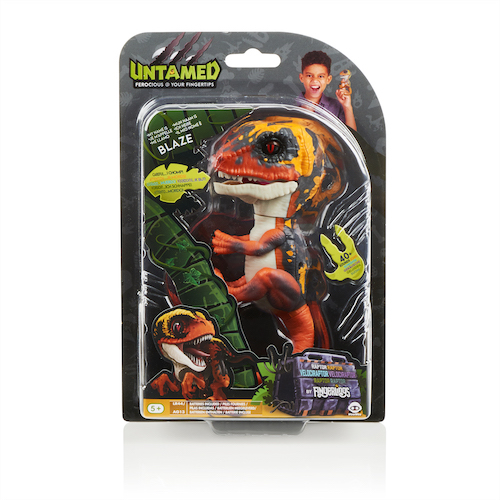 Fingerlings Untamed Velociraptors – These finger- gripping creatures are fierce and unpredictable, and know friends vs. foes. In untamed mode, they roar, hiss and chomp! In tame mode they nuzzle, purr and love to be near you. Complete with snapping jaws and gripping claws, these interactive dinos react to touch, motion, and sound with over 40 different sounds and animations.
Fingerlings Baby Panda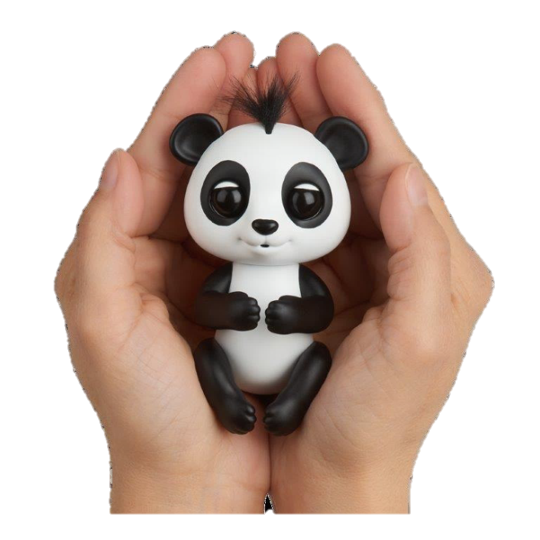 New Fingerlings Baby Panda are adorable baby pandas that are curious about the world around them – starting with you! These interactive pets love to hang onto your finger, blink their eyes, turn their heads, blow kisses, and talk in panda babble! They come in a variety of colours. Adopt them all and have even more fun around! Clap your hands twice and your pandas will sing together – Collect them all!
Fingerlings Baby Dragon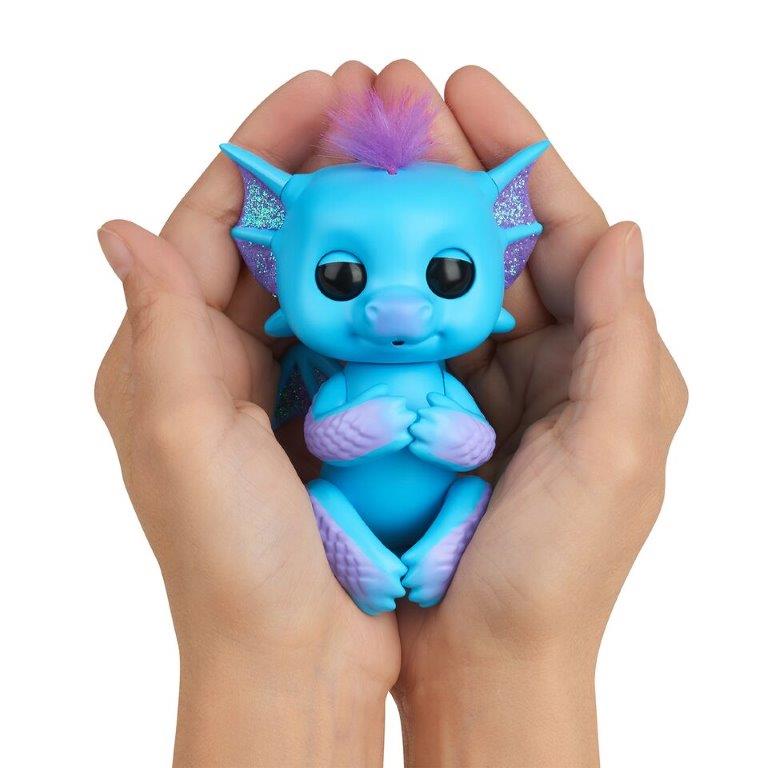 New fingerlings baby dragons bring you good luck and friendship at your fingertips. The baby dragons will get you all fired up with their interactive responses to sound, motion and touch. See how they react when you swing them, pet them, rock them, startle them or hang them upside down! Their movements, sounds and adorable blinking eyes are sure to leave you under their mythical spell. Collect them all for fiery fun. The cutest band of dragons ever! Available August
Teksta 360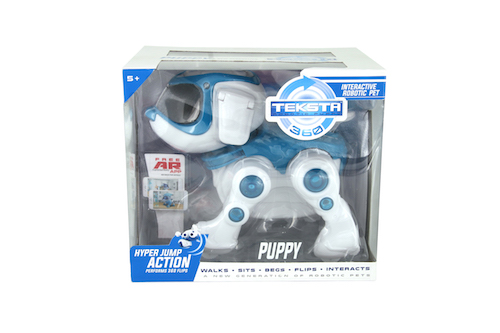 Incredibly lifelike, the classic robotic Teksta puppy & kitty are back with more interactive features than ever before. The puppy responds to voice, movements, lights and sounds through a built in artificial intelligence program. It communicates its emotions with barks, whines and changes in eye patterns, just like a real puppy. 
Teksta will also react to your hand gestures to sit, stop and flip backwards. You can even train it to play and dance with its friends by downloading the app for additional bonus features.  Just like a real pup, Teksta needs to be fed when it gets hungry using the included bone. It also likes to play with the ball, also included. The robotic toy also features wireless and infrared technology which means that he can be trained to play with his friends. Download the free app for extra bonus features and programs for Teksta, wirelessly with Apple and Android Tablets. Available October.
PokiBot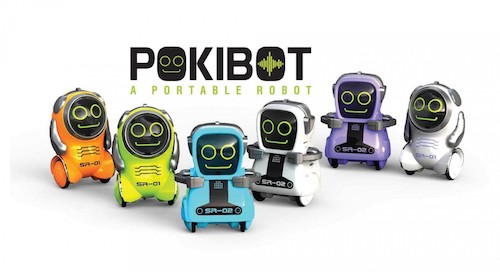 The PokiBot is a fun miniature interactive robot that can move, spin, dance and even talk. The bot stands at 8cm and is sound activated – clap your hands and PokiBot will playfully respond as his mouth and eyes light up. Added to the fun is a feature that allows you to make 3 recordings of your own voice to play back in PokiBot's robotic voice! To unlock additional fun content, the app can be downloaded on your smartphone or iOS and Android tablet. The app allows you to control the movement of your PokiBot and select the dance you want him to perform. With PokiBot it's just like having your very own mini R2D2.
Robo Chameleon
                     
Move, Aim and Catch! A Robot Chameleon that can Shoot the tongue out and snap up the "food"!
There are 3 steps to catching Robot Chameleon:
1. Walk your Robot Chameleon to the "food" by remote control
2. Aim the target!
3. Press "catch" on the remote
Robot Chameleon has a built-in extendable tongue to "catch" the "food". It also has a LED Illuminated body, with multiple colour light changes. It also has a motorized tails and eyes that move when it walks.
VR Real Feel
VR Real Feel is the game that makes virtual reality a reality! Experience 3D high definition graphics with your iPhone or Android smartphone using the VR Real feel headsets. Simply download the game to a smartphone, insert the phone into the headset and play. Range includes VR Fishing, VR Alien Blaster, VR Motocross and VR Racing. The headsets have a comfortable foam face, adjustable straps, and an adjustable phone cradle.
VR Real Feel Alien Blasters – For fans of virtual reality over the age of 8 years, the VR Real Feel Alien Blasters will meet all your Virtual Reality expectations and more. Each set includes everything you need to save the world – a VR headset, free iOS/Android app and a Bluetooth blaster for great control.
The Bluetooth blaster is used to aim and attack the Aliens. In the game you can level up through five levels and unlock different weapons, battle tougher Aliens until you reach the ultimate showdown battle. 
For even more realism, the experience is enhanced through the force feedback in the blaster as it lets you feel the recoil and when enemies attack. The VR headset has a comfortable foam face, adjustable straps, and an adjustable cradle that holds up to an iPhone 7. The headset can also be used with other free VR apps from the app store or Google play.
Show off your skills with the Laser X Two-Player Laser Tag Gaming Set. With two blasters and two receiving vests, players are ready for one-on-one competitions, but can also join in on team play since the sets are all compatible with each other. Check the blast power indicator to know how many blasts you have left, so that if you're low on blasts you can find a good hiding place.  Available September.
ARIA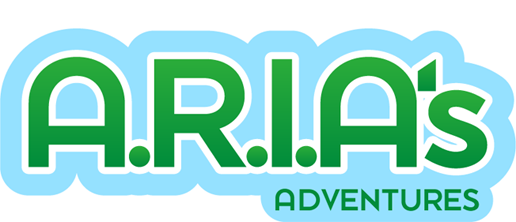 A.R.I.A's Adventures is an educational interactive set with 3 different games in 1 box. It includes 100 interactive flash cards, a Virtual Reality animal park and 3D colouring pages. Use your smart device or the included VR head set and allow A.R.I.A to take you on an incredible virtual journey.
Ready to Robot (previously called RAD)
A collectibles line for boys that lets them build, mix & match custom 'bots, and battle their friends in a robot-brawl inside of the Fightanium Arena.  Add on blasting and slime weapons to take your battles to the next level!
This season there really is something for everyone! For more information, go to www.primatoys.co.za or www.Facebook.com/primatoys and follow @PrimaToys. The toys and games are available at toy stores and retailers countrywide.