Parenting Hub
Category

Favourite Things, Toy Box
Ben 10 is still at the top of the list in terms of boy's toys. Benjamin Tennyson moonlights as Ben 10, a superhero with special powers that he discovered from a young age when his signature Omnitrix device miraculously attached itself to his wrist. The Ben 10 range features all the alien figurines in various sizes ad movement capabilities. There are also exciting playsets including the Ben 10 Alien Creation Chamber and the Transform & Battle playset. 
New to the range is Ben 10 Action Projection Omnitrix, and the Omni Launcher which includes 2 figurines, the deluxe Transforming figure and the Alien Creation Chamber.
Shown daily on Cartoon Network – Ben 10 is also being aired on SABC 2
Big Hero 6
The toys in this range are based on the animated superhero series of the same name. The series is about a young robotics prodigy who forms a superhero team to combat a masked villain. Now fans can collect and display their favourite characters from Big Hero 6: the series which is now showing on Disney XD. Toys in the range include Micro Chibi figures, action figures, feature figures, Armoured Up Baymax and Blast Flying Baymax. 
Available September.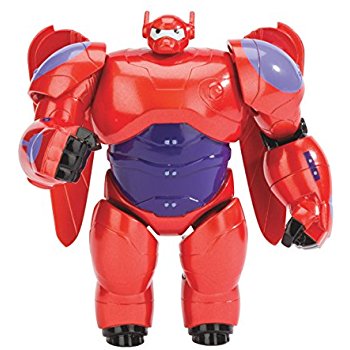 Treasure X
Especially for boys who love to hunt for treasure, Treasure X is a new toy that engages the senses as children scratch, dig and unearth the lost bounty. Like any good treasure hunt, Treasure X is about more than just what you find, it's about the fun of finding it too. Hidden somewhere inside the Treasure X brick are a collectible skeleton figure and a treasure chest which contains a gold treasure.
Children can hunt for the buried goodies using the plastic X-cavator to chisel away at the soft rock of the brick. Even after excavation, the discovery isn't over as the pieces of the figure need to be snapped together to reveal its themed character. Add water to the chest to trigger a fizzy reaction to find out if the treasure is gold. 
With 24 figures to collect and the potential for gold in each box, boys will keep wanting to dig for Treasure X.  Available September.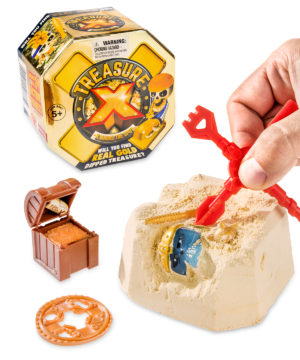 Stretch Mini Stretch Justice League Figures are just some of the fantastic toys available in the Stretch range.
Each toy can stretch up to 5 times its original size, it then slowly shapes back, ready to be pulled and twisted all over again. Look out for Mini Stretch X-Ray and Mini Stretch VacMan, Stretch Batman and introducing Disney Pixar Mini Stretch Mrs Incredibles.
Trixx
Collect the 8 cars and create your own circuit!
Trixx360º is much more than a car that turns 360! Everything is usable in Trixx360! Use the packaging box to build your own circuit! Make as many combinations as you can imagine! But not only that. All the accessories of the cars are interchangeable, including the wheels and the bodies! Collect the 8 cars with their ramps and make multiple combinations!
This season there really is something for everyone! For more information, go to www.primatoys.co.za or www.Facebook.com/primatoys and follow @PrimaToys. The toys and games are available at toy stores and retailers countrywide.