Parenting Hub
Category

Advice Column, Health, Lifestyle, Parenting, Pregnancy, Pregnancy & Baby
Oh, the happiness of hearing about a longed-for pregnancy! And what fun preparing for the tiny arrival. Where will baby sleep? What baby equipment and cute clothes are needed? Don't forget mom's pregnancy wardrobe to cover that expanding tum…
Meanwhile during all this activity and joy, little one is calmly doing his or her unseen baby work – growing and developing to meet the world on that important due date.
To help baby and herself during this time of preparation, mom-to-be knows that it is important to eat nourishing food. But because she is the one doing the running around while baby is just a passenger, finding the time and energy isn't easy.
What helps is to stock the house with chicken, fish, salads, vegetables, fruits and high fibre foods like brown rice, chick peas or oats. These meet her need for smaller and more frequent meals and help her cope with typical tummy problems like nausea, constipation, and cravings.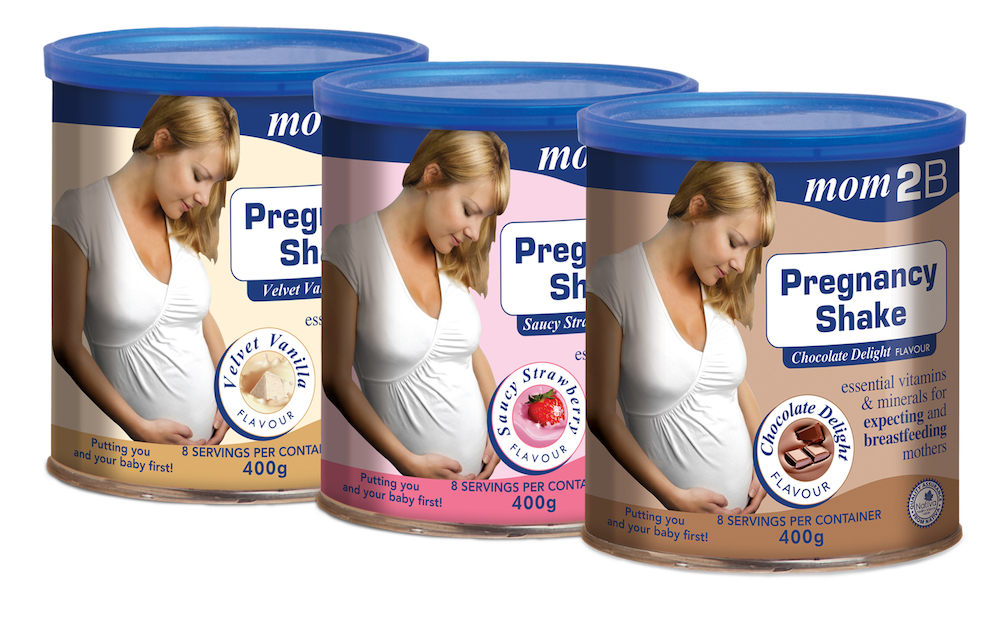 Mom2B® Pregnancy Shakes can go on the list as part of her pregnancy and breastfeeding preparation too. They are affordable and yummy meal supplements in chocolate, strawberry or vanilla flavours and can be taken once or twice a day, helping her to acquire important nutrients for herself and baby. Just add milk or water for a drink of protein, carbohydrates, vitamins, minerals and an impressive nutritional content. No wonder Mom2B® is South Africa's number one pregnancy shake. (*Nielsen MAT Aug 2019)
Mom2B® Pregnancy Shakes, available from Takealot, selected pharmacies and retailers, cost around R144 for a 400 g tin of 8 servings.
For more information: www.mom2be.co.za or Facebook https://web.facebook.com/NativaMom2B
WIN! Are you preparing to welcome your little baby, or perhaps organising a baby shower for family member or friend?
Enter and stand a chance of winning a Mom2B® hamper comprising of of 6 shakes, Nema the Mom2B® lamb, and a shaker bottle. Valued at over R1000!