Parenting Hub
Category

Advice Column, Parenting, Pregnancy & Baby
When you're preparing for the arrival of a newborn to the family, the amount of things to consider is innumerable. You thought moving house was a big deal until you're confronted with preparing for the birth of your first child and a whole new level of responsibility dawns on you.
One thing that many parents forget to think about during the practical baby prep, is who's going to be the guardian of my child in the unfortunate event that I pass away? And what they think of even less, is how does this guardianship get legally implemented?
The only way to legally make someone the guardian of your child upon your passing is by appointing a guardian in your will.
How do I appoint a guardian for my child?
If one of the biological or adoptive parents of the child passes away, the remaining parent remains the sole guardian of the child. However, in the event that both parents have passed on, it is necessary for guardians to be appointed for the children, who will exercise parental rights and responsibilities over the children in the absence of their parents.
If you have appointed a guardian in your Will, your Will, together with a note thereon from the Family Advocate (an unbiased family law specialist and advisor to the court in cases of legal disputes over custody and parental rights), will be presented to the High Court of South Africa, which will then legally appoint the guardians of your children in terms of your will. The High Court always has the final say when it comes to matters involving the wellbeing of children.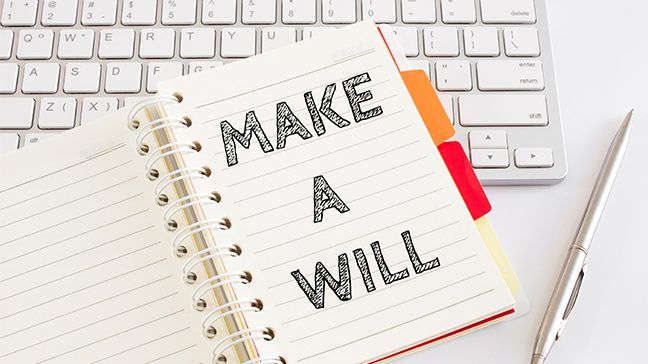 Should you neglect to have a Will, or have a Will but neglect to appoint a guardian for your minor children, the process for getting your minor children a guardian becomes very long winded, tedious, expensive and often very emotional. All parties who have an interest in the wellbeing of your child will be allowed to make a case regarding who they believe the guardian(s) should be and then based on that the court will then make a decision. There have been cases where this has led to the family on either parents' side getting into long litigious battles over who will have parental rights and responsibilities over the orphaned children.
In order to avoid conflict regarding who will have guardianship over your children, it's best you make provision for these roles in your Will.
Things to consider when appointing a guardian for your child
The golden rule with regards to children is to always act in the best interest of the child. You should consider what it means for your children by appointing the guardians you do. For instance, will they have to change schools? Would they need to move to a different province? Would they be taken away from family they're close to? Would they continue to be raised in terms of the same religion, the same language? These are all things that will play into what is in the best interest of your child.
In an ever globalising world, people are often tempted to appoint guardians who live abroad, without thinking of the consequences of that decision. Does your child legally have the right to live in the country of the guardians? What happens to the children while legal residency rights are being sorted. Given that you've passed on and your child is already going through a stressful and unstable time in their life, is it really in their best interest to introduce even more change to a child's life by making them live in a different culture, away from family and everything familiar?
It's not pleasant for anyone to think of their own passing, but don't let your discomfort at the thought be to the detriment of the ones you love most.
Quickwill is a South African financial and legal technology business which aims to improve access to Justice of ordinary South Africans. The technology allows you to draft your Will online, appoint an Executor and lodge it for safe-keeping. For more information, please visit www.quickwill.co.za
Author: Stella Pickard, Quickwill