Characterful
Category

Advice Column, Baby, Child, Parenting, Pregnancy & Baby, Toddler
We know that children all develop in their own way and at their own pace, and that it's important not to rush them on their journey. In allowing them to grow at their pace, you help build confidence in who they are. It is important to provide an environment that supports a child's development in a way that they respond well to.
Fun facts!
At Characterful, we are passionate about keeping learning fun, and rooted in great stories. We've gathered some fun facts on child development, some of which might surprise you!
Take a look…
Ouch! It doesn't just sound like it – a three year old boy's voice is louder than 200 adults in a restaurant.
Read out loud: if you read aloud to your child, it will help stimulate their brain development, especially in their early years. They'll also learn to speak faster if you respond to their gurgles and noises more than 80% of the time.
Learn another language: your child's brain will develop more if they learn another language. You can help them learn it by letting them watch international television programmes like Dora the Explorer with smaller words from another language.
Not ignoring you: babies and toddlers have a hard time separating background noises from voices – sometimes they actually can't hear you when you're calling their name!
Colour blind: Babies are born colour blind, seeing only black, white and grey. As the months go by, your baby will start to develop their colour vision. They also learn what's important to look at by watching your gaze.
And – most importantly in our view…Playtime is everything! By playing, children learn heaps of useful information, including how to socialise, how to regulate their own behaviour, and how to imagine!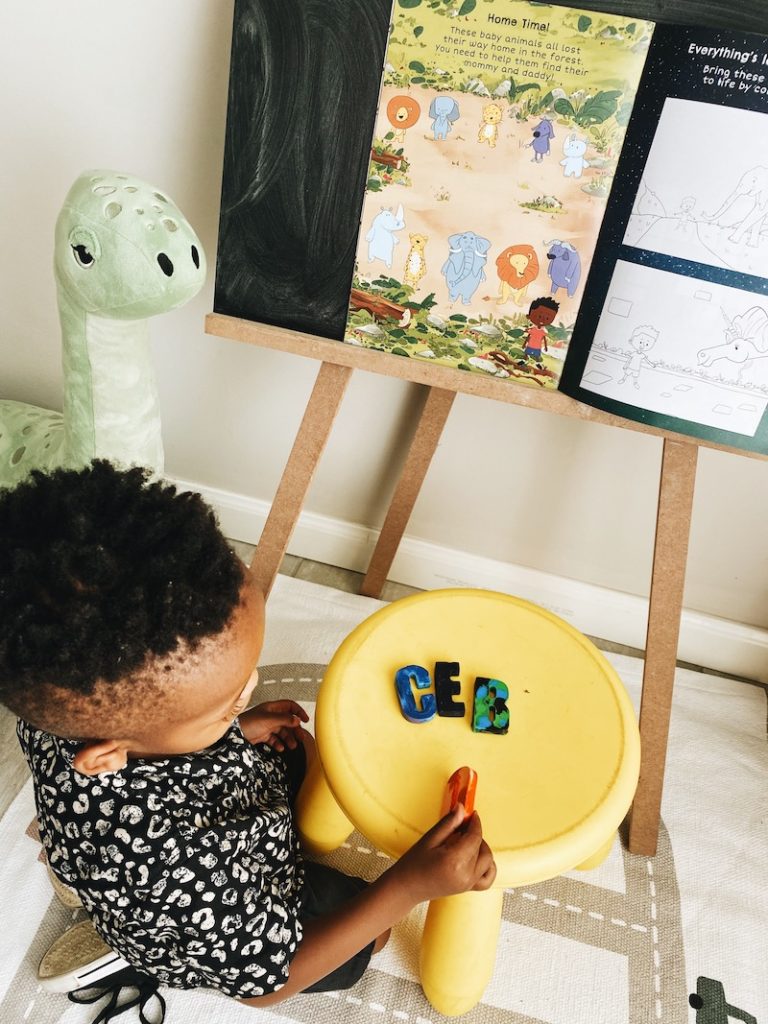 Having fun while learning
To aid in your child's development, [Characterful] released an activity book with a child's own character throughout. Your child will be challenged with everything from adding up groups of dinosaurs, to tracing the alphabet at the insistence of a unicorn!
They'll colour in pictures of the famous South African wildlife, while spotting differences between pirates and spaceships, completing dot to dots to find a mermaid's best friend, and even helping knights find their way back to their castles through deadly mazes!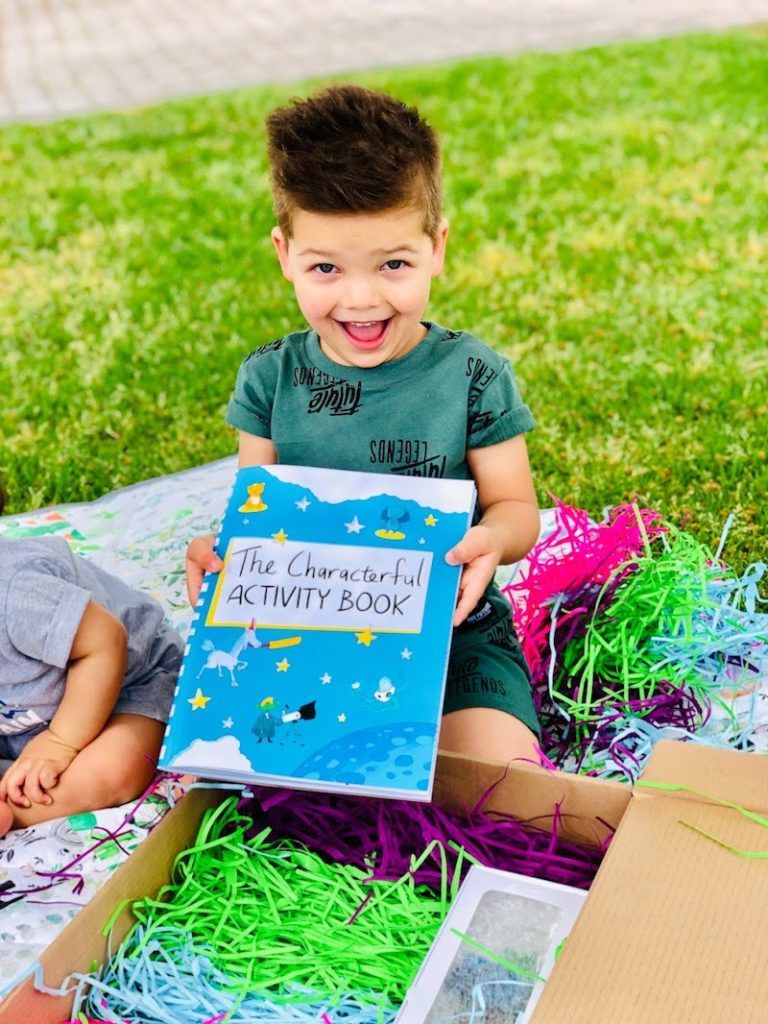 Our activities are designed to test and strengthen your little one's grasp of maths, logic, language, problem solving and instruction taking. And most importantly – they're fun!
When a child is learning and having fun at the same time, they'll begin to realise that these challenges – although difficult – can be enjoyable in the future too. You'll be helping them grow a love of learning and puzzles, that will help them develop even further, ready for the challenges ahead.