Graham van der Merwe
Category

Advice Column, Parenting
There's a new emerging photographer – it's the everyday parent who favours mirrorless cameras and with good reason as they are smaller, lighter and simpler to use.
If you're moving from DSLR to mirrorless, you might find a slight drop in image quality, but it's all about weighing the pros and cons. Mirrorless holds a range of benefits for parents interested in capturing everyday family moments, outings and milestones.
I've found that mirrorless cameras are less intimidating. Thanks to the Live View mode, you don't even have to hold the camera to your face to take a picture. Think of it as going Incognito mode. It allows you to maintain eye contact and read facial expressions that come in handy when photographing children – no more funny faces or forced smiles. Mirrorless is also less noisy. People aren't exactly sure if and when you are taking the pic, so they can relax in your presence. The LCD screen does drain battery life, but it's comparable to using the LCD screen on a DSLR. I advise you to always carry a spare battery with you in case disaster strikes.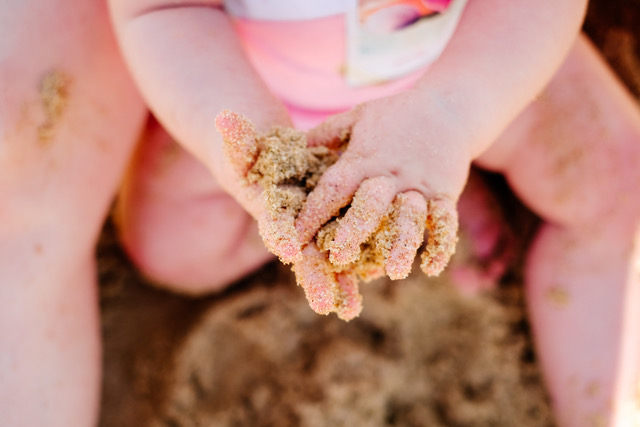 What's more is that you don't have to worry about missing precious moments. Thanks to a simpler mechanical design and quick AF, mirrorless captures bouncy, energetic children well, making it ideal for everyday playdates and outings. DSLRs reign superior when it comes to sports and wildlife photography, but if you're budget allows the fast shooting Sony a9 full-frame mirrorless, shooting your child's sports games will be a breeze.
It's also true that DSLRs perform better in low light than mirrorless cameras do. But, if you're taking pictures of the family, chances are it will be during the daytime or in a well-lit room.  On the upside, mirrorless outshines DSLRs when it comes to video. Many mirrorless cameras these days shoot 4K, so your family videos will look like it was done by a pro.
Mirrorless is just so effortless – the perfect photographic gear for busy parents. Pop it into your bag and take your own family portraits in your own time. You might still prefer DSLRs as they have more interchangeable lens options, but with a growing interest in mirrorless systems, more lenses are becoming available.
For beginner to intermediate photographers, I'd recommend the crop-sensor Fujifilm X-T20 featuring an Electronic Viewfinder and 4K video. With built-in filters, you can take photos that often require less editing, and even a classic black-and-white photograph that is more forgiving in print. Pair the camera with a 35mm prime like the Fujinon fast, bright f/1.4 aperture lens for beautiful bokeh and great depth of field. Together, they weigh hardly more than half a kilogramme. Add a wide-angle and telephoto lens, and you're set for trips to the local park or to the Kruger National Park.
In addition to the Fujifilm X Series, I'd also recommend the Sony Alpha line. The crop sensor Sony α6500 a is a great option for the enthusiast photographer, and so is the full-frame Sony α7 II. As mentioned before, the Sony α9 is the perfect companion for expert photographers.