Sugar Bay
Category

Advice Column, Child, Parenting, Tween & Teen
In 2015, we saw Natalija Bozovic walk through our gates on our Thailand themed holiday camp, and as we celebrate her 20th camp anniversary, she shares her journey at Sugar Bay and how camp has become her second home.
"I always felt like a little bit of an outcast at school, but when I came to camp I just blended in, I was welcomed by the warmest and kindest counselors that I still hold close to my heart to this day."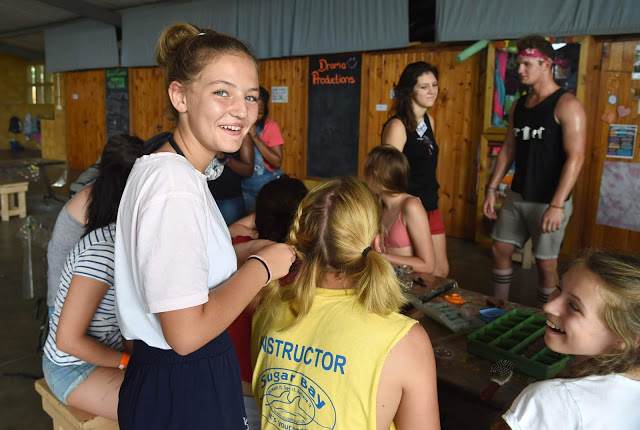 With Walnut being one of the camp counselors that helped her push through her insecurities, Natalija dreams of being a camp counselor so she can help other kids come out of their shell.
"I already have a camp counselor name! That's how serious I am. In 2 years I will be doing my C.I.T (Counselor-In-Training) course and I'm pretty excited about it."
Quick Q&A
1. What has been your favourite themed holiday camp and why?
"Definitely Thailand week! It was the start of me finding my voice. I found a place where I could be myself fully."
2. If you could travel anywhere in the in the world where would it be and why?
"This is going to sound a little cliche, but it would have to be Hawaii. I mean who wouldn't want to go there? The beaches are so gorgeous."
3. What's the one thing people don't know about you?
"I'm into science. I won first place in a science fair, and I went on to compete nationally where I got a silver medal. My experiment was on how fruit juices and soft drinks affect your teeth. I think I changed a lot of perceptions on fruit juices and soft drinks. Hahahahahaha."
4. What's your favourite party-starter song for the weekend?
Believe it or not, I'm into Abba. So Dancing Queen by Abba. Mama Mia put me on!
South Africa's first and only American-style summer camp, Sugar Bay provides children of ages 7-17 with the most fun and memorable holidays imaginable. With over 100 activities, the latest equipment and first-rate facilities, Sugar Bay gives children the freedom to enjoy themselves within a safe and secure environment. If your teen would like to become a professional instructor in one of Sugar Bay's certified activities, you should consider enrolling them in a Counselor-In-Training course. For more information, contact Sugar Bay on (032) 485 3778 or email holidays@sugarbay.co.za. You can also read more about Sugar Bay's certified activities on their website.