Parenting Hub
Category

Advice Column, Child
Get ready for big thrills and adventure with Jurassic World Dino Escape! These larger-sized Mega Destroyers™ dinosaurs include carnivores and herbivores and have an advanced attack feature. Activate the dinosaurs' attacks to break out of their restraints and prepare for battle. With movable joints, realistic sculpting and authentic decoration, they're ready for dinosaur action play or mega displays.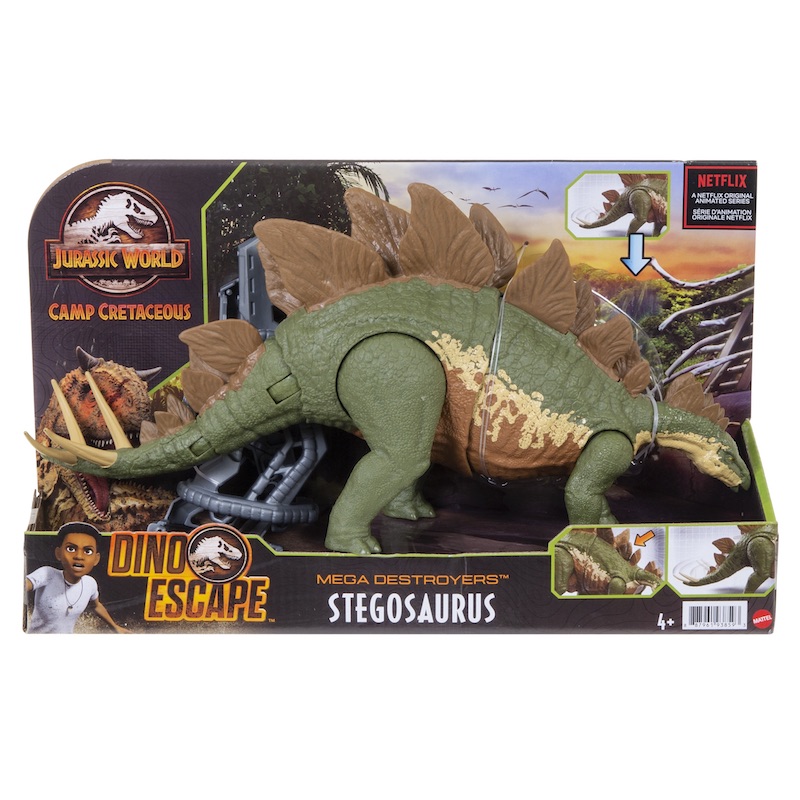 Learning and excitement doest stop there because there are OVER 200 DINOSAURS TO COLLECT and engage with on the Jurassic World Facts App!
Scan the marker under the foot of your Mattel Jurassic World dinosaur figure to see that dinosaur come to life! Hear your dinosaurs roar, stomp, and see their iconic moves! Check them out in observation mode for a full 360° view and watch canon footage of your dinosaur from across the Jurassic World franchise (on select dinosaurs).
It's the perfect gift for ages 4 years old and up especially Jurassic World fans and those who love dinosaurs!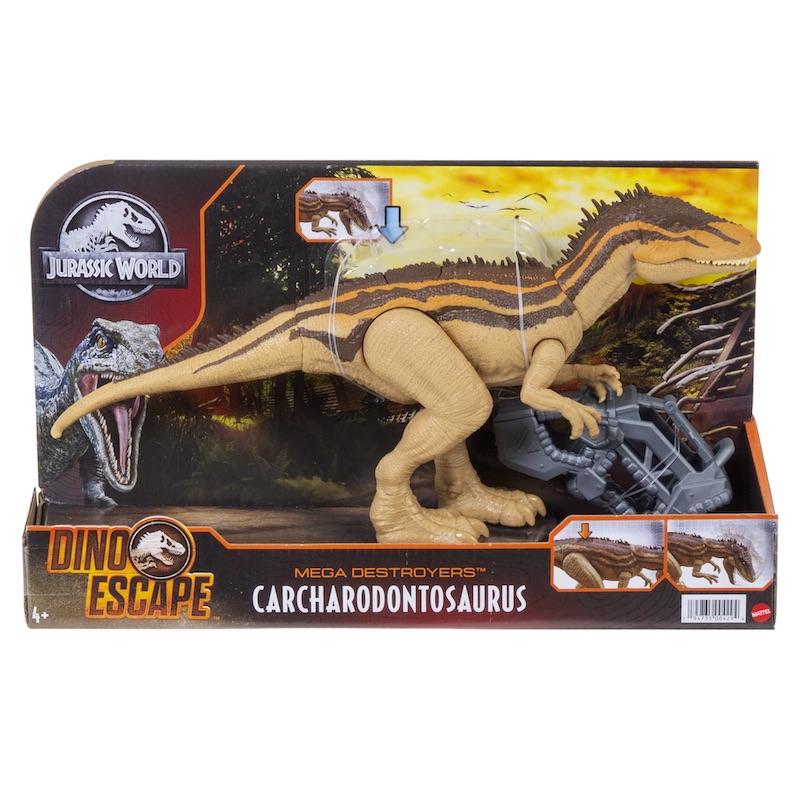 Download the Jurassic World Facts app (Android and iOS) for more dinosaur fun! App lets you scan your dinosaur and watch it come to life, zoom in on dinosaurs up close, hear dinosaur roars, learn fun dinosaur facts and more.
Enjoy IN APP VIDEOS and Stay up to date with our newest videos in the Jurassic World Facts App! Explore 7 ZONES on the the Jurassic World map and make sure to collect dinosaurs in all 7 different habitats, including the new Dino Escape section.
LEARN FUN FACTS, answer Trivia questions and don't forget to tune into the Seson Three of Jurassic World Camp Cretaceous on Netflix. Enjoy the action packed excitement as six teens are invited to attend a state-of-the-art adventure camp on Isla Numlar and they must band together to survive when the dinosaurs break out of captivity.
Colours and decorations may vary.