EcoEgg South Africa
Category

Advice Column, Parenting
Take the stress out of washing your clothes with an ecoegg Laundry Egg
The issue with our laundry
The issue we face with laundry, is not just having to do it on average 5-7 times a week, but also its impact on the environment. Mainstream laundry detergents and fabric softeners contain harsh chemicals that end up down our drains, polluting our water systems and bleaches, enzymes, strong perfumes and colourants found in many mainstream detergents and conditioners are irritants and contain toxic chemicals linked to allergies.
So what's the solution?
We'd like to introduce the innovative ecoegg Laundry Egg – a refillable egg shaped product containing natural mineral pellets that completely replaces both laundry detergent and fabric conditioner.
The company is passionate about producing products that are free from harsh chemicals, kind to the environment, kind to your skin and kind to your pocket and the Laundry Egg is their hero product.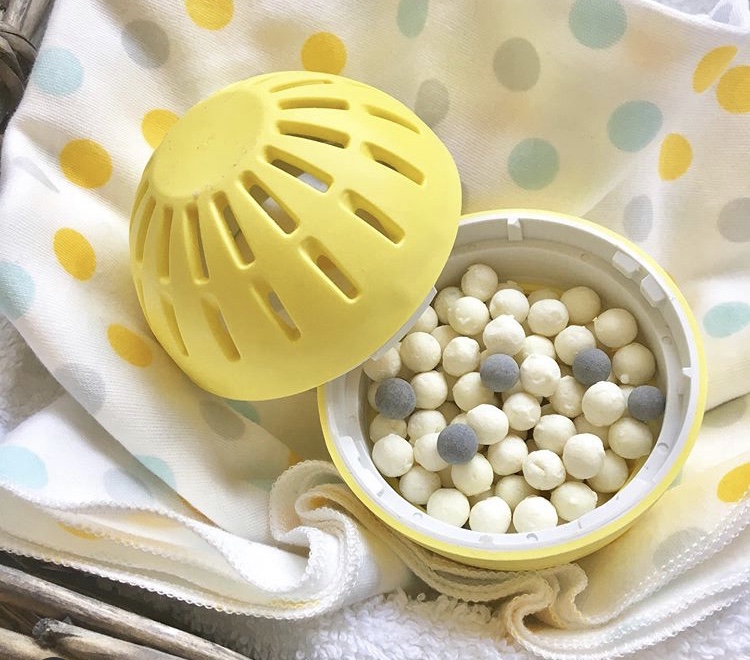 So how does the ecoegg Laundry Egg work?

The Laundry Egg cleans and softens clothes without the use of harsh chemicals thanks to two types of mineral pellets that ionise the water and naturally lift away dirt without fading colours or leaving residue on clothing.
It's easy to use, lightweight and is simply placed on top of your washing in your machine.
It's been dermatologically tested and not only is the Laundry Egg hypoallergenic, but it has also been awarded Allergy UK's 'Allergy Friendly Product' Award, an award the product has held since 2011. It is also vegan friendly.
The ecoegg Laundry Egg comes in two naturally blended delicate fragrances: Fresh Linen and Spring Blossom plus a Fragrance Free option – which is particularly popular amongst those suffering with skin conditions and from consumer feedback, they have learnt it can actually help to improve some skin conditions like eczema.
As the ecoegg Laundry Egg is refillable, and guaranteed for 10 years, you can say goodbye to single use plastic bottles too. Switching to an ecoegg Laundry Egg will save you buying up to 40 plastic bottles of detergent or conditioner each year – based on 7 washes a week and 18 wash size bottles.
A Facebook fan shared their top 4 reasons for loving their ecoegg Laundry Egg:
#4: I don't have to remember to buy laundry detergent at the supermarket;
#3: My skin is so much happier;
#2; I've worked out that my initial investment in March will get my laundry heavy family through to January!
#1 The massive reduction in plastic in my recycling bin plus I also no longer feel he need to use fabric softener.
They ended saying "I have never been so satisfied with a laundry product, We will be friends for life."
For more information visit ecoegg.co.za and use code ParentingHub15 to get 15% off until the end of November 2019