Parenting Hub
Category

Advice Column, Parenting
There is no reason why mom shouldn't be spoiled every day of the year, we all know she deserves it, but Mother's Day is extra special and the perfect opportunity to celebrate the most important woman in our lives.
Here are a few must-have spoils that can be enjoyed and delivered after the lockdown restrictions have been lifted….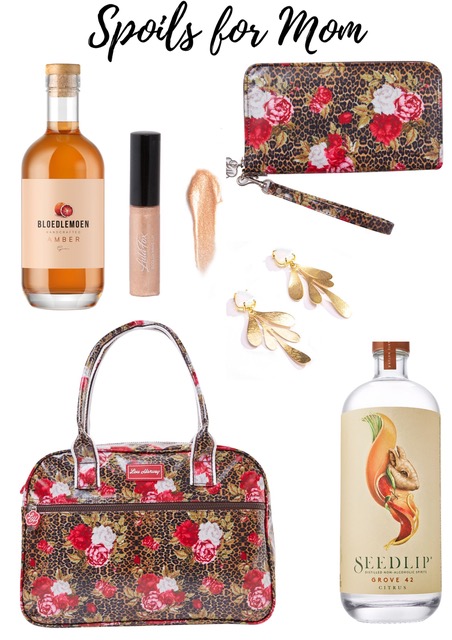 What does a mom really want? To be organised, save time, get the balance right… and look fabulous doing it. As a mom herself, Lou Harvey knows what the perfect gift is and she has just unveiled her latest collection of designs.
There's also a good balance of work and play in all of Lou's items – practical, yet pretty, making them a must-have for any mom. Think bags in every shape and size, cosmetic bags, coolers, stationary and so much more. Browse the range online www.louharvey.com in the comfort of your home and have items delivered straight to your door (after lockdown).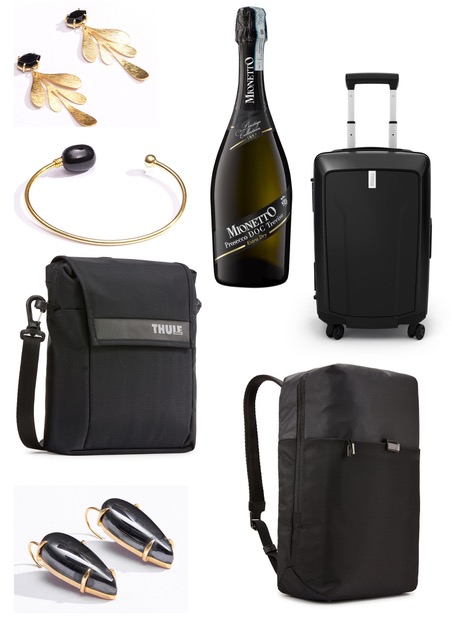 The all-new sophisticated Thule Spira collection has just been unveiled for today's modern woman and is the perfect companion for mom when she needs to start travelling again.
Each piece has been uniquely designed as a daily, all-in one solution, with lots of space and smart storage compartments. The stylish 7-piece collection, available in elegant colours, includes a carry on pieces and checked luggage, as well as versatile totes and a backpack for convenient day-to-day use. www.thulestore.co.za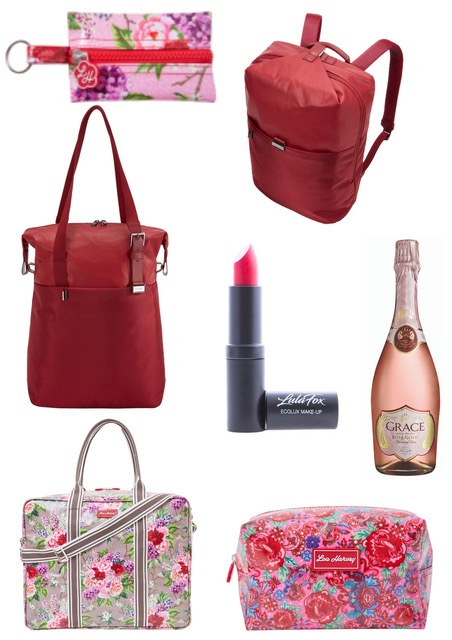 * Synonymous with celebrations, what better way to celebrate Mother's Day than with a a glass of delicious bubbly . Mionetto Prosecco is the world's best-selling Prosecco and answers the call for a premium, exceptionally-made, genuine Italian Prosecco fit for any occasion. Its price tag makes it possible to enjoy an imported glass of bubbly as an everyday luxury.
* Using grapes chosen for their balance of sweetness and acidity and harvested at night to maintain their freshness, Grace du Roi sparkling wines offer a lively bubble, and a refreshing green apple and pear character, while the Rose variants offer a hint of raspberry and cream. Choose from White Gold, Rose Gold and White Sapphire, or spoil mom with all three!
* If you have a mom that likes gin as much as she loves you then a bottle of the locally distilled Bloedlemoen (pronounced 'Blue'd Le Moon') needs to be on her gift list. The world's first Blood Orange Gin, all the fruit is locally sourced from growing partners in the Cape and is distilled using 10 botanicals.
* And for 'what to drink when you're not drinking', mom can indulge in Seedlip, the world's first distilled non-alcoholic drink. Seedlip derives its three flavor profiles from historical accounts of non-alcoholic, plant-based remedies with spicy, citrusy, and herbaceous notes. A bottle of Seedlip is a great gift for the discerning and mindful mom.
A unique piece of jewellery always makes the perfect gift! The Autumn 2020 Della Jewellery collection embraces the global trend of mindfulness and sustainability with a selection of limited edition pieces, that incorporates precious stones – think amazonite, labradorite, moonstones and dyed sapphires – all set in recycled brass. Order now online www.della.co.za and have mom's jewels delivered in statement Della style after lockdown.
* Available after alcohol restrictions have been lifted