Solarpop
Category

Advice Column, Solarpop
3… 2… 1… LIFTOFF!
With Drone Home, gone are the days of boring family game nights, it's the only game that literally takes flight!
In Drone Home players assumes command of a group of crash-landed aliens needing help to return home. Each player selects their favourite colour aliens and attempts launch them into the transport drone to send them flying home. Sounds simple, well your opponents are trying their best to secure a seat for their aliens and just might kick your pilot out before the drone takes flight! The first player to send all their aliens home is the winner!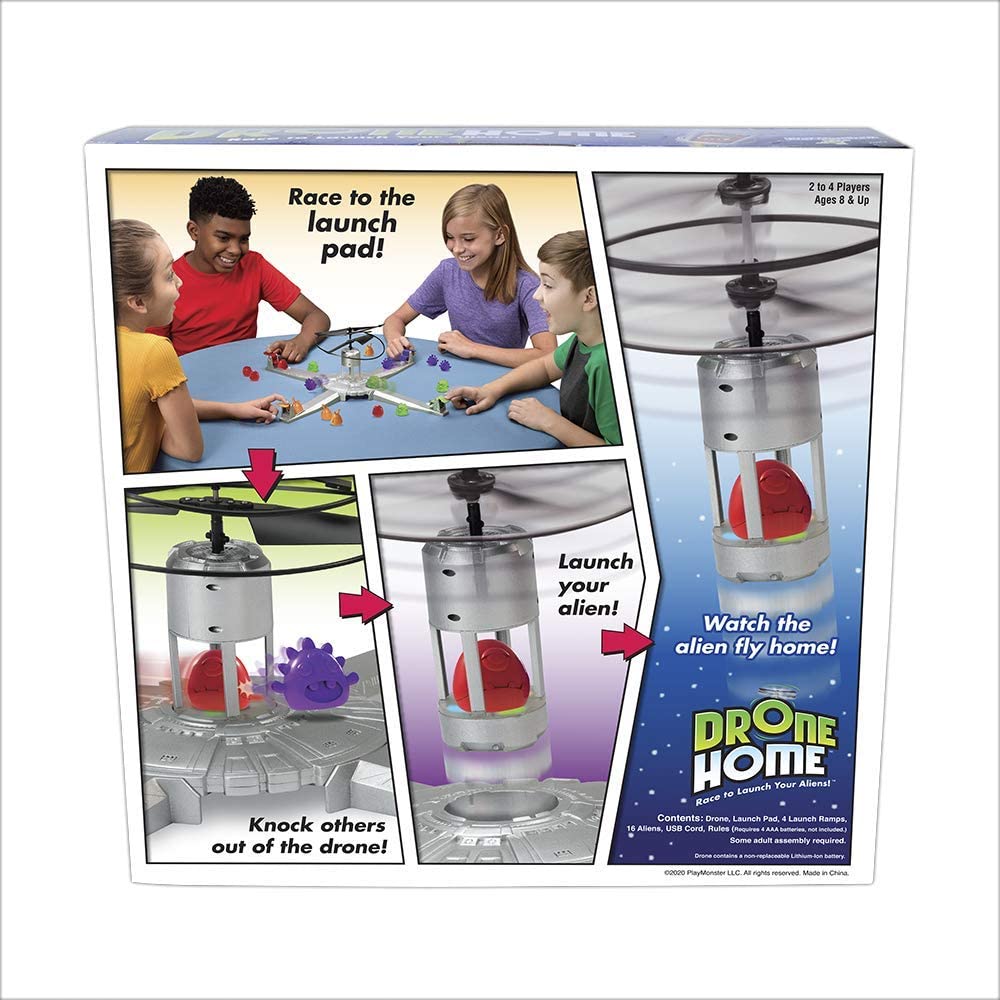 Suitable for ages 8 and up, Drone Home will keep the whole family entertained for hours on end. With it's simple addictive gameplay and active play, younger players will stay entertained and develop important fine and visual motor skills.
As a finalist for the Toy of the Year Award (TOTY) 2021 you are rest assured that Drone Home isn't only adored by families but has gained the attention and approval of leading toy authorities across the world.
Key Features:
Race to the launch pad – Hurry and launch your aliens down your ramp, trying to land in the centre launch pad where the drone awaits!
Knock others out of the drone – Another alien landed in the drone? You have mere seconds to propel your aliens to knock them out and prevent the others escape!
Lift-off – When an alien lands in the drone, it's activated and flies up after a small delay! So, if your alien is aboard when it takes off, you're closer to winning!
Closer to winning – The winner is the first player to fly all of their aliens home!
Number of Game Players – 2 – 4
Ages – 8 & Up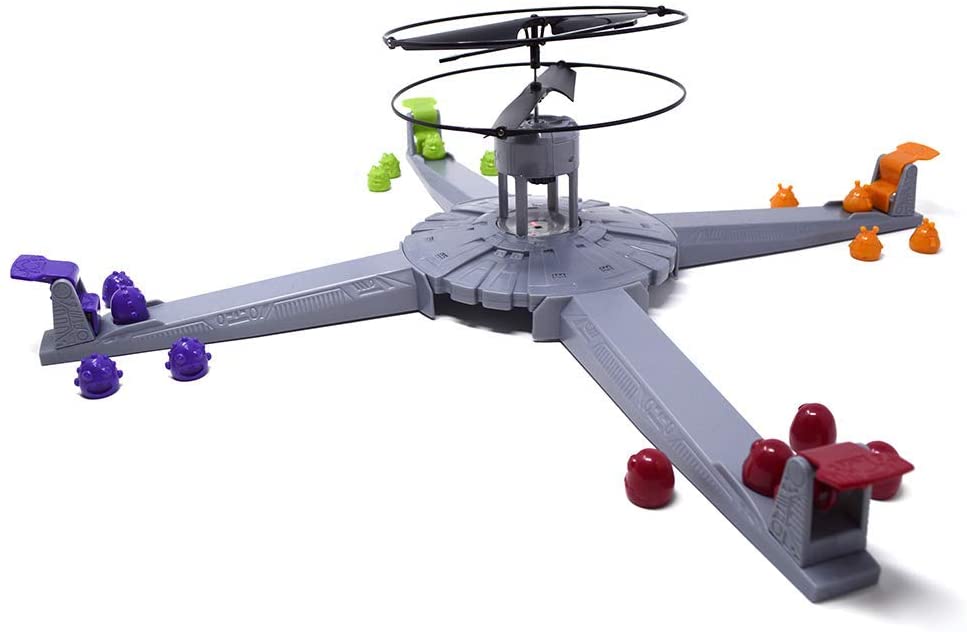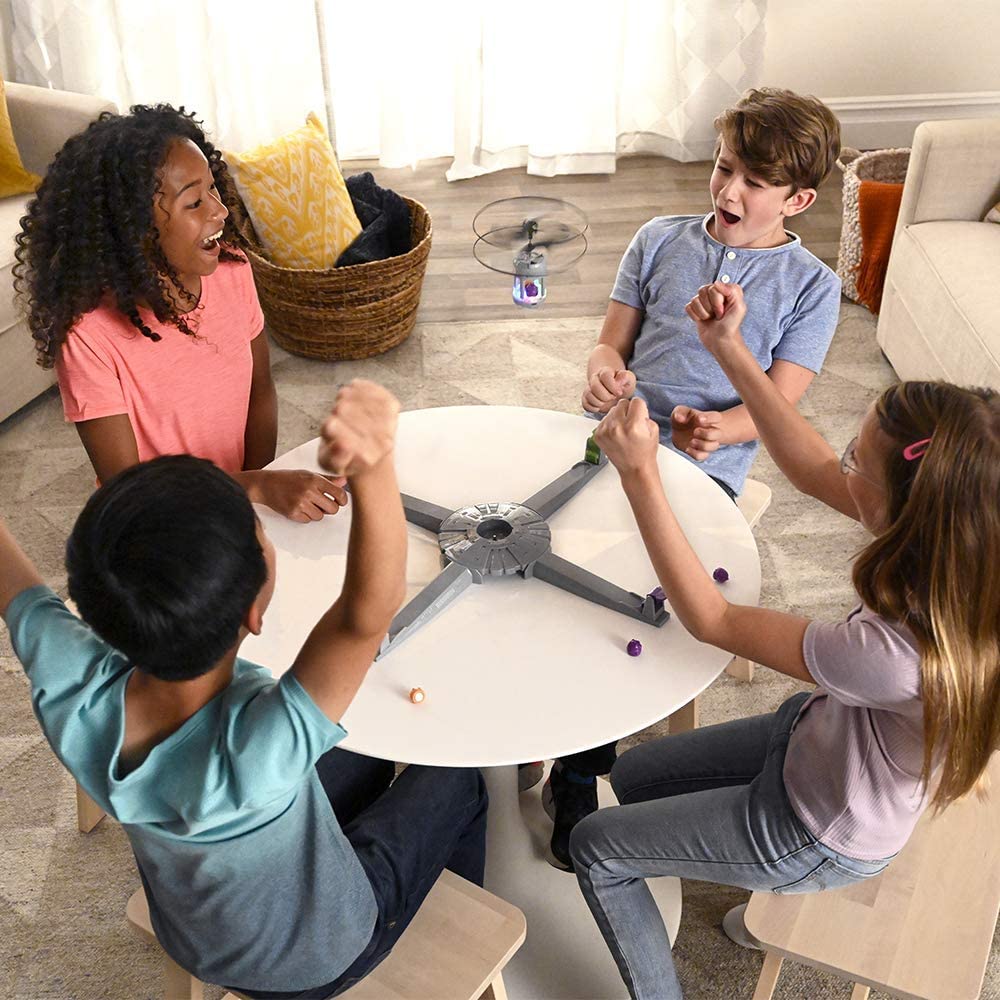 Drone Home is available from Toy Kingdom, Hamleys, C.N.A. Takealot.com, EveryShop and other fine retail stores.