Paper Video
Category

Advice Column, Child, Education, Paper Video, Parenting, Study Assistance, Tween & Teen
Keep the momentum going as far as possible.
Recent data has shown that the quality of learning has steadily been improving over the past 20 years and we all need to make sure that we try our best not to lose this momentum. While the United Nations Educational, Scientific and Cultural Organisation (Unesco) has advised on how to transition to distance learning through modern technology, collaborations with the SABC, various radio channels, E-Portals and NGOs have proven vital in helping students to try and stay on track.
Paper Video is a one such a platform that is helping high school students improve their Maths, Physical Sciences, Life Sciences and Accounting all from home. They have done so by creating exam revision resources with video lessons embedded directly into the resources themselves. Students have access to thousands of past exam questions and step-by-step video guides that take learners through each question. Additional lessons that cover topics taught in class, go into every last detail of the curriculum to help learners through new topics and even some much-needed revision.
Children will forget
One recent study conducted in Malawi by Dr Shrochis Karki and David Jeffery both Senior Education Consultants at Oxford Policy Management found a significant decline in students' reading ability when they returned from their school holidays. Parents, guardians and teachers need to be prepared for the fact that students will forget a lot of what they've learned and need to get creative when it comes to revision work.
Connecting to education
While Minister Motshekga has made it very clear that no child will be forced to go to school and that parents have a right to choose, it's still vital for children to feel "connected to education". Maintaining some kind of educational programme regardless of the eventual learning outcomes benefits children's mental health and it will make it easier for them to transition back into some form of normality.
Accelerated learning
While children will have fallen behind, not all hope is lost. Well-designed "accelerated learning programmes" have shown some success in helping to reintegrate children even in under-resourced environments. It's important that these programmes focus on the work that kids would have missed during their curriculum and adapt their lessons.
Catch up and keep learning Paper Video
While the restart button for the school year certainly poses some difficulties, Paper Video is aiming to partner with parents and high school learners not only as the ultimate revision resource but as an excellent way to track progress. Learners have access to some of the best teachers in South Africa and to an unmatched collection of over 11000 video lessons. Lessons vary from complete curriculum coverage suitable for both CAPS and IEB where learners can brush up and learn everything from individual exam questions to entire topics.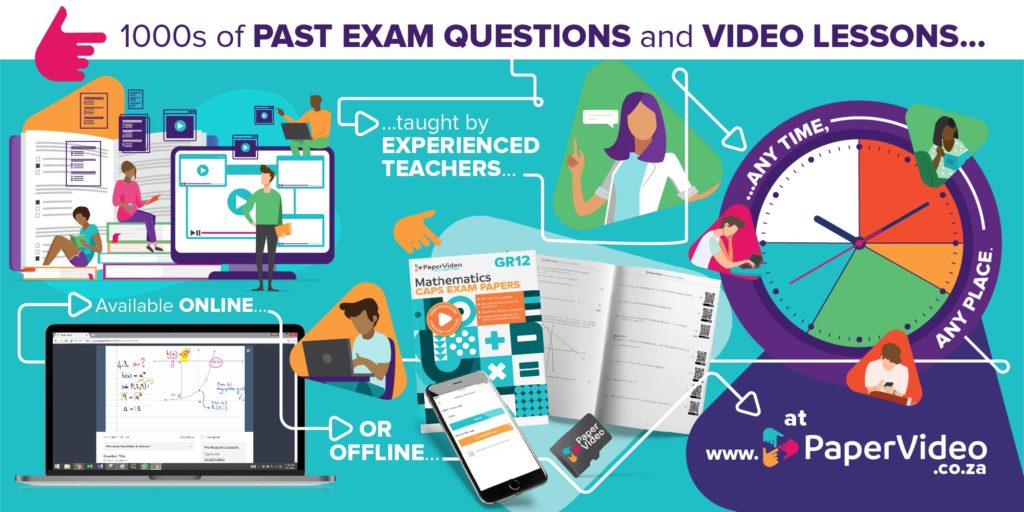 Students can choose to access Paper Video online which includes all resources, keyword searching and progress tracking. Their offline packages each include a book of 10 past exam papers and a 32GB microSD card for data-free video access.
Associate professor and senior RESEP researcher Martin Gustafsson, mentions that it's now more important than ever to face these new challenges in an informed manner, and to bring about new routines as quickly as possible. While the next few months of the academic year will be a challenge, parents and students will need to get creative and be pro-active. Whether it's in asking older siblings for support or helping learners find the best resources to help them keep up.
Visit www.papervideo.co.za or contact us on 061 357 2304 for more information on how to get started.