Parenting Hub
Category

Advice Column, Health, Lifestyle, Nutrition, Parenting
The Covid-19 pandemic continues to teach us tough lessons and it's an ongoing fight. The bigger picture is that whether we are travelling, at work, home or school, our bodies are continuously responding to tiny organisms that can cause disease. Germs like viruses and bacteria are everywhere, and it is our immune system which protects us.
While there is no magic "healthy pill", there are proven ways to boost our immunity superpowers.
Proper face masking, frequent handwashing and sanitising and social distancing are a good start. But there's more we can do to protect ourselves and our loved ones against threats to our health and wellbeing:
Support your immune system with good nutrition that is packed with immune boosting nutrients and a variety of antioxidants. Eat at least two fruits and four portions of veggies a day. The deeper the yellow, orange, red or purple colours of fresh produce the better.
Move more, especially if you are in a sedentary job. It has been shown that fewer sick days are taken by people who do regular aerobic exercise. Even 20 minutes of brisk walking for five or more days a week boosts our immunity.
Sleep is essential for good health. Quality sleep helps us to be more resilient to everyday stress and, improves energy and moods.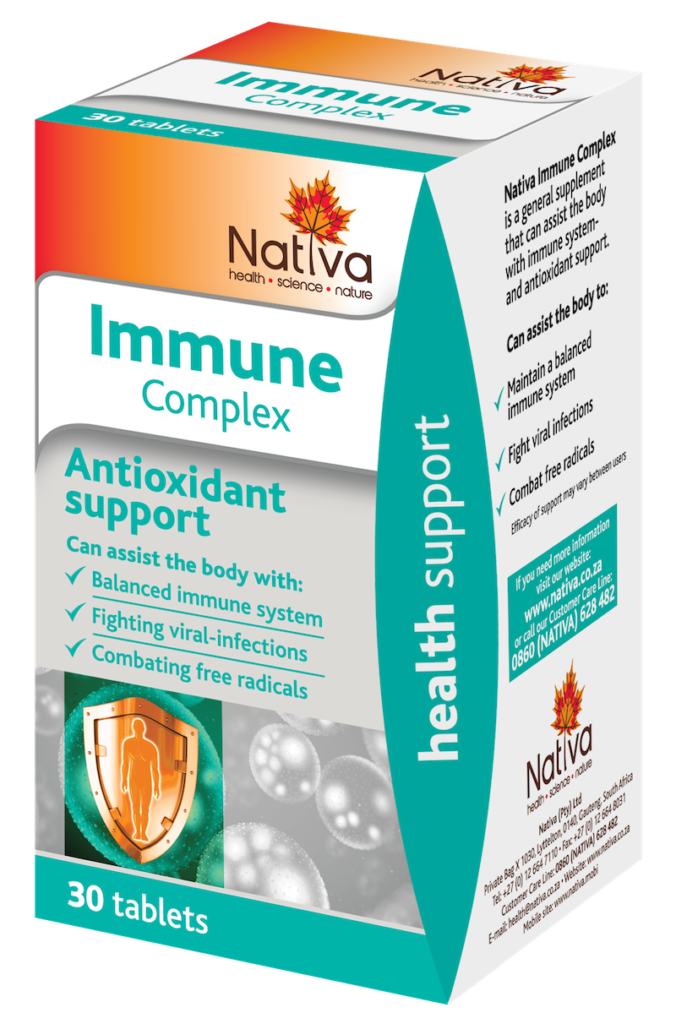 Supplement with protective antioxidants.
A one-a-day, every day, immune boosting nutritional supplement like Nativa Immune Complex® contains a powerful combination of antioxidants, vitamins, mineral and herbals. These provide antioxidant protection and help strengthen natural immune defences. Around R126 for a month's supply.
Power up with extra Vitamin C when health needs or stress levels increase, if smoking, or during a change of season. High dose Vitamin C supports immune function and offers antioxidant protection to help maintain good health. Have a look at Nativa's new Vitamin C range. It is suitable for children from 4 years old.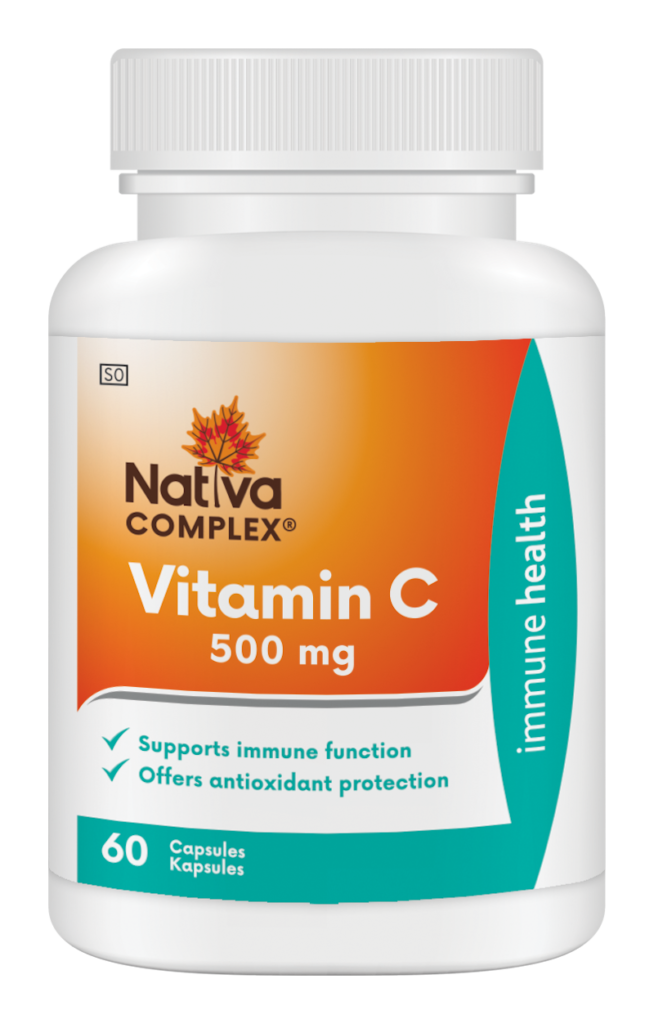 500 mg Vitamin C (from 4 years of age). 1000 mg Vitamin C (from 9 years of age). Around R80.
Add in some sunshine power with Nativa Vitamin D3 which is essential for immunity, bone and brain health, and muscle function.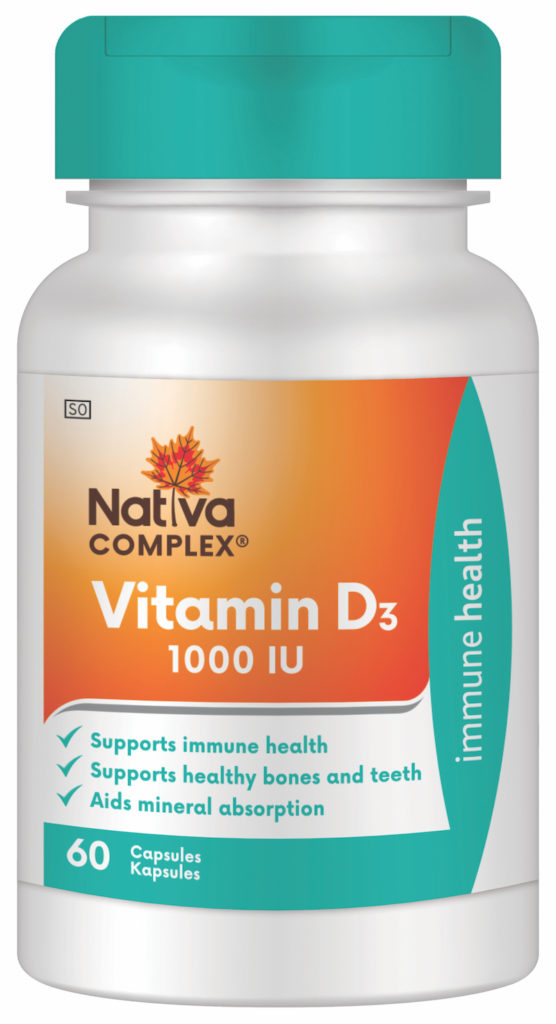 Vitamin D3 is of value particularly for those who get little sun exposure or who have dark skins. 1000IU Vit-D (from 6 years of age) around R100.
All products are available from Takealot, Dis-Chem, Clicks and selected pharmacies nationwide.
WIN! Stand a chance to win a R500 Takealot voucher.