EcoElla & Friends
Category

Advice Column, Baby, Health, Lifestyle, Parenting, Pregnancy & Baby, Toy Box
Why you should be using eco-friendly baby products…
Did you know that plastic is not only polluting our oceans, but scientific research has shown that it may even have detrimental effects on the health and development of our children?
Exposure to phthalates, found in plastic, can impair brain development and has shown increased risks for child learning, attention and behavioural problems1. A recent global study of plastic toys has identified over 100 chemicals that may cause harm to children2. Millions of microplastic particles are also said to be released from polypropylene (plastic) baby bottles into baby formula during preparation 3.
With so many negatives associated with plastic and more and more telling research published in the last decade, we really wonder why there is still SO MUCH plastic being sold and used by the little humans amongst us. Plastic bottles, plastic dummies, plastic teethers, plastic toys, plastic food storage containers and even plastic (synthetic) clothing…
So what can we do?
Although still a small community, parents are becoming increasingly aware of the plastic problem and wanting to make a change. They choose eco-friendly options because there are in fact many plastic alternatives available for baby and toddler: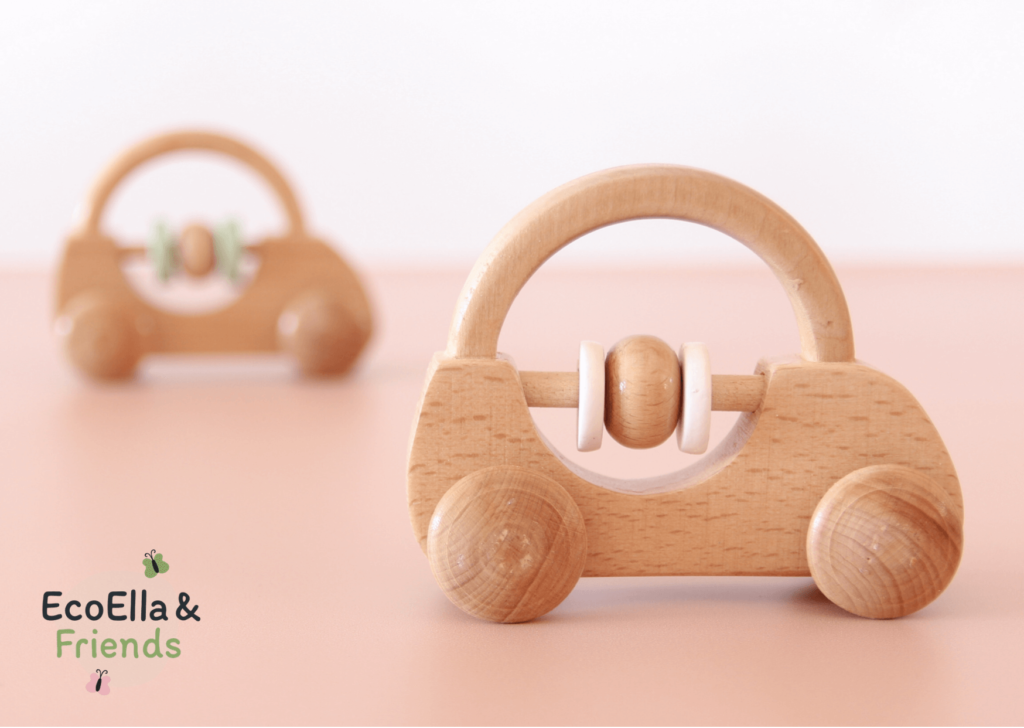 WOOD
It's as easy as going back to basics – before plastic, all our grandparents' toys were made of wood. There are several wooden toy manufacturers in operation today and new companies are continually being established due to their recent increase in popularity. Wood is by far the most common eco-friendly choice for toys, games, puzzles, furniture and room decor. High quality woods are best, that are raw or untreated, or have a non-toxic finish like water-based stains or an organic coating like coconut oil.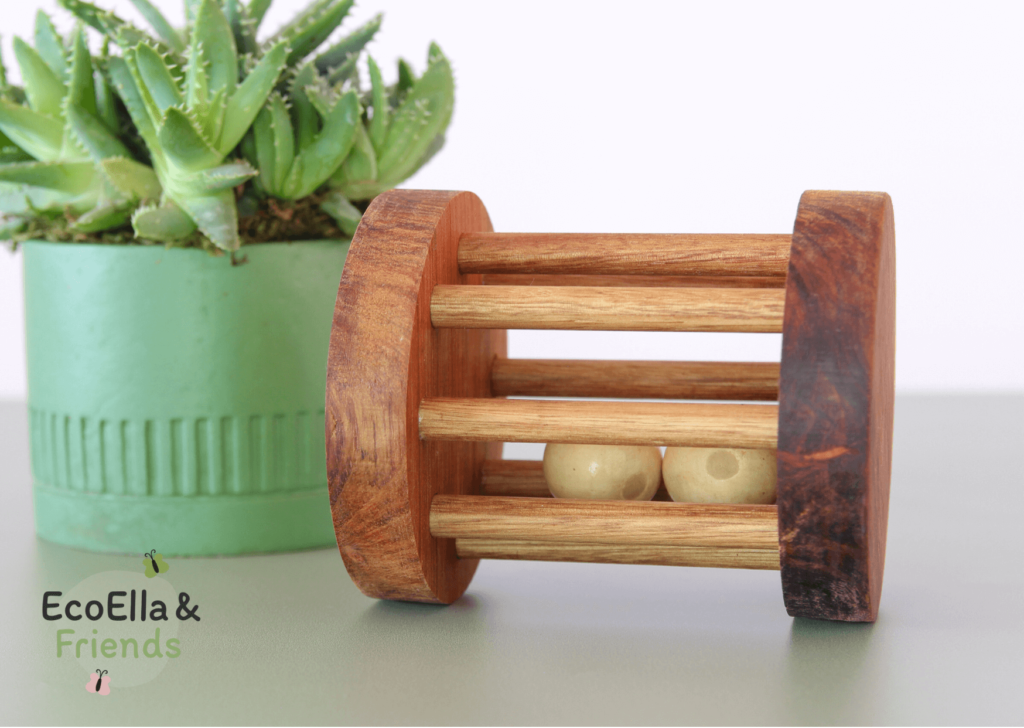 SILICONE
The newest trend in the baby market is all things silicone: bowls, plates, spoons, storage containers, teethers and toys. This is because silicone is extremely durable and long-lasting; it's also dishwasher, freezer, oven and microwave safe – making for easy parenting. The majority of silicone baby products are made of food-grade silicone that is BPA, BPS, PVC and phthalate free; in other words non-toxic and a great eco-friendly option. Some silicone baby bottles are however advertised as eco-friendly, but may be infused with polypropylene (plastic).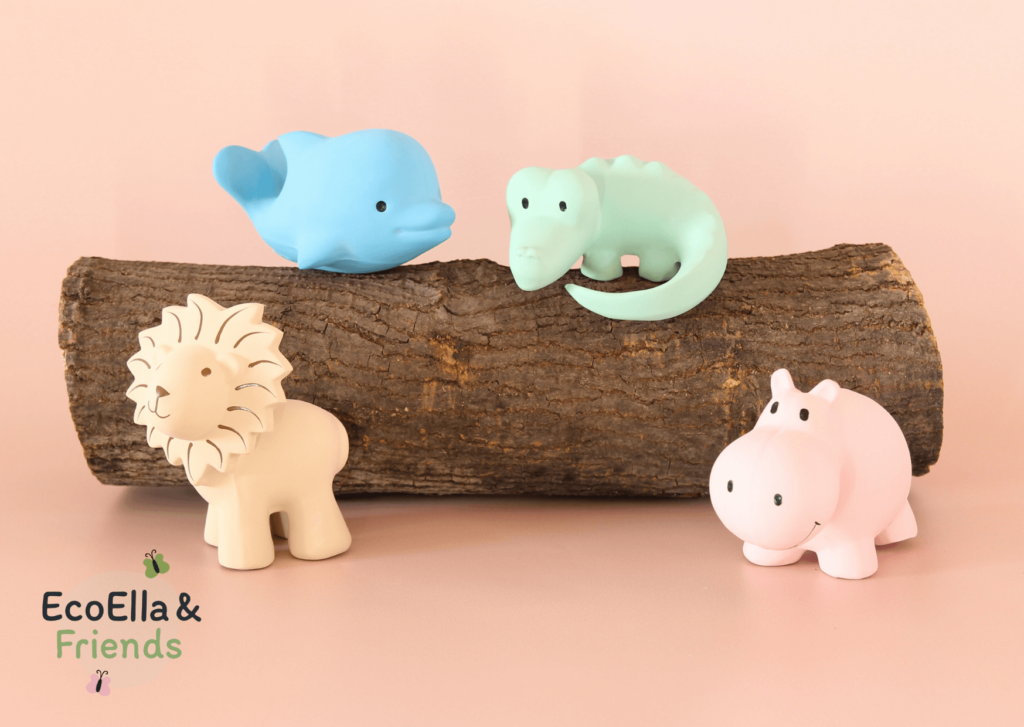 BAMBOO
Most commonly found in wash cloths, towels, swaddle blankets, bedding, cloth nappies, baby wipes and clothing. It is softer than cotton muslin, hypoallergenic, antibacterial and therefore the better choice for sensitive baby skin. You can also find bamboo items like baby drinking cups, plates, bowls, forks and spoons. Many of them however are not 100% organic because a plastic resin (although in small amounts) is sometimes needed to keep the bamboo fibres together to give it durability.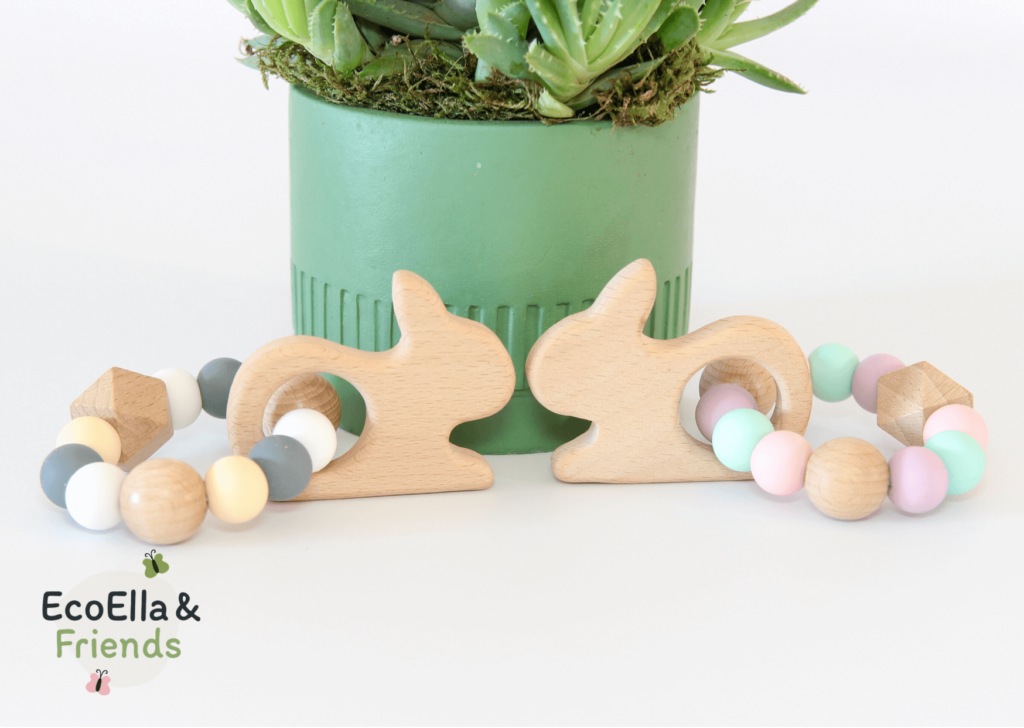 COTTON
The most familiar material used to make natural baby clothing, baby wipes, cloth nappies, swaddle blankets, bedding, towels, wash cloths and soft toys. Often advertised as 100% organic cotton or mixed with bamboo fibres – 70% bamboo, 30% cotton muslin. The benefits of using cotton fabric are similar to bamboo, making cotton ideal for sensitive baby skin. It is also more eco-friendly than synthetic fabrics like polyester, nylon, spandex, chiffon, fleece and satin; all of which contain plastic.
Other eco-friendly alternatives for plastic include GLASS (baby bottles), WHEATSTRAW (dining sets and utensils), NATURAL RUBBER (baby bottle teats, dummies, teethers and toys) and RATTAN (the coolest new trend for natural baby furniture, decor and some toys). With so many eco-friendly options available for baby and toddler, parents can be reassured that they are able to raise their little ones in a non-toxic world, while building a plastic-free future.
We hope you enjoyed our article. If you need help with natural parenting, visit our online shop at https://www.ecoella.co.za or follow us on social media (@ecoella.and.friends).
References:
Engel et al. (2020). Neurotoxicity of Ortho-Phthalates: Recommendations for Critical Policy Reforms to Protect Brain Development in Children. AJPH. https://doi.org/10.2105/AJPH.2020.306014
Aurisano et al. (2021). Chemicals of concern in plastic toys. Environment International. https://doi.org/10.1016/j.envint.2020.106194
Li et al. (2020). Microplastic release from the degradation of polypropylene feeding bottles during infant formula preparation. Nature Food. https://doi.org/10.1038/s43016-020-00171-y