Parenting Hub
Category

Advice Column, Parenting
When kids have a sweet tooth and time is in short supply – moms need an immediate remedy – and one that hits the sweet spot without all the negative effects of sugar! A healthy alternative.
So how about a 2 minute solution that's an ooey gooey chocolate delight that's sugar-free – a not so naughty cheat that's actually good for you. You might think it sounds like an impossible reality but in fact thanks to Nutriseed's NUME Cake in a Cup – mom's can be super heroes too!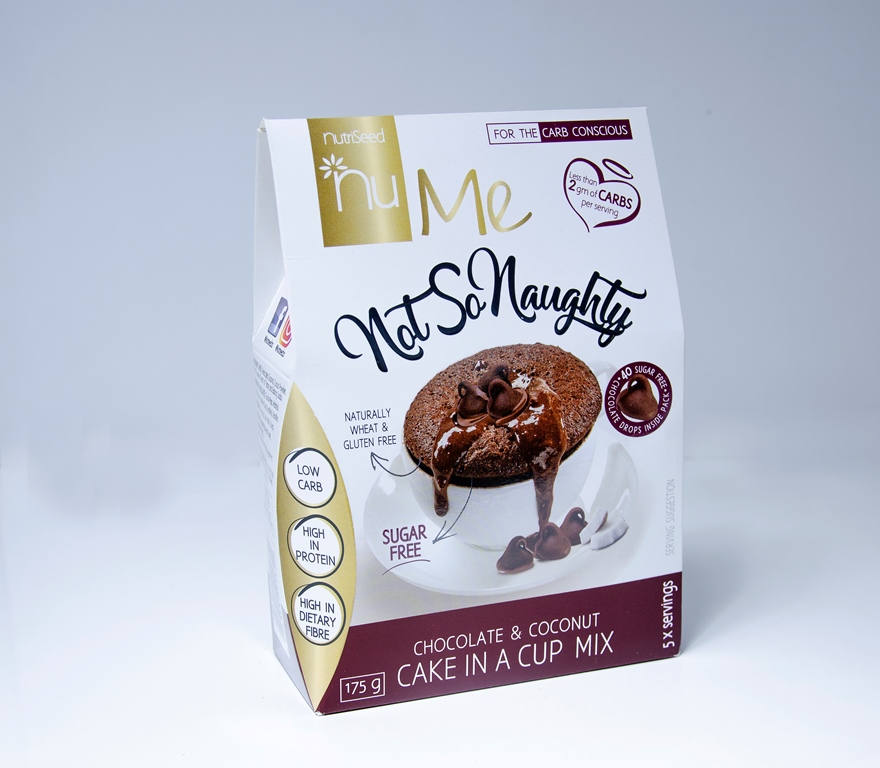 This premix is developed for those moms who have an appreciation for good health – but still want convenience and great taste all in one serving while juggling life on the run.
Not just for kids – it's suitable for those who follow a banting, paleo, wheat- and gluten-free lifestyle. This desert is low carb, high in protein, diabetic-friendly and GMO free. The credentials of the NuMe Cake in a Cup are certainly top drawer!
Described as versatile for good reason – you can add in nuts, berries, (choc shards for those with a sweet tooth) or nut butters to change things up. Once it's cooked, you can top it with more decadence – grate sugar-free chocolate over the top or serve with cream – you can really dress it up or down depending on how wicked you want to make it.
With all that in mind – please let me know if you would like us to send you product to trial – because the proof truly is in the pudding! The pack shot is attached for ease of reference, the product is available from Dischem, Pick n Pay, Clicks stores and other independent retailers from R50.