All4Woman
Category

Advice Column, Parenting
Here are a few ideas to help save your sanity during the COVID-19 lockdown…
The thought of being stuck at home, unable to even walk around the block, adds a whole new level of anxiety surrounding the COVID-19 pandemic for many people.
For parents, it also means trying to homeschool and work – which seems impossible.
It's not going to be a walk in the park (that's forbidden anyway), but here are some tips to help you navigate the lockdown period while maintaining some level of sanity:
Set meal times and pack snacks
The walk to the fridge is a short one, making it all the easier to snack. And if you have kids, their boredom-induced constant demand for snacks could drive you nuts.
An easy way to avoid this is to stick to set meal and snack times. You could also pack lunch boxes – as you would do for a school day. If your kids are old enough to help, do this together while tidying up after breakfast.
Packing lunch and snacks once a day should help keep calories in check and reduce the amount of time you have to spend in the kitchen – which is all the more helpful when you have to work from home.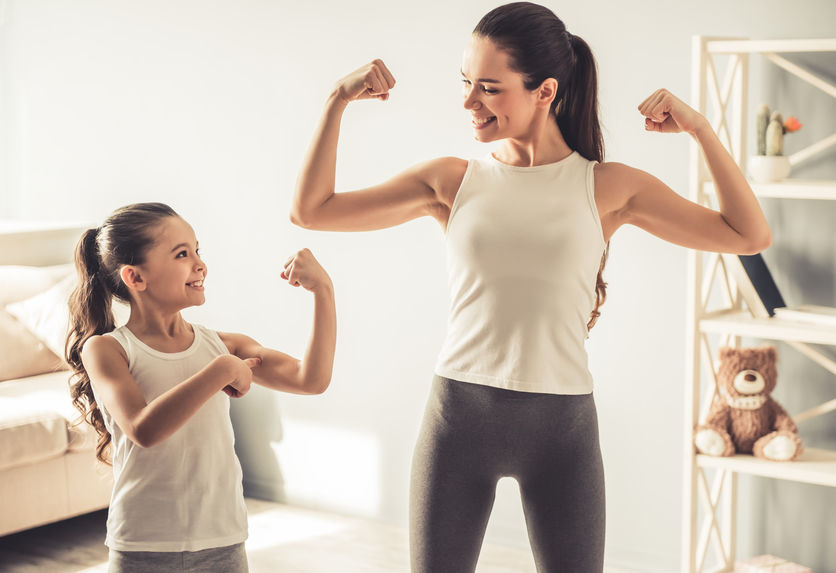 Start your day with movement
We could all use the stress-busting and immune-boosting benefits of exercise right now and starting the day with exercise is a great idea.
In an interview on The Happier Podcast with Gretchen Rubin, Kelly McGonigal, author of The Joy of Movement, says that there is a morning effect or first part of the day effect.
She says that research shows that when you exercise, basically, it changes the way you experience stress and improves your interactions with people that you experience.

"So if you exercise first thing in the morning, you tend to show up to your next encounter, or whatever that role is as parenting or work, as a different version of yourself – one that is going to be less flustered when something goes wrong, one that's better going to enjoy connecting with people," says McGonigal.
Since you can't go to the gym or for a run in your neighbourhood, try following YouTube workouts, dust off those old workout DVDs, have a family dance party, go for a run in your garden or climb the stairs in your home a few times.

Monique Warner
Monique is All4Women's Health Editor. When she's not editing health articles, Monique compiles our gardening and home décor …