Parenting Hub
Category

Advice Column, Lifestyle, Money
Many of us have experienced that sinking feeling when we realise we've been conned. If you're lucky, you may have lost only a battered old wallet containing a few banknotes. Others may not be so fortunate. Media regularly carry reports of highly experienced business leaders who've lost substantial amounts after falling prey to smooth-talking conmen promising investment returns well above the norm.
"You go through so many emotions when you realise that you, or someone close to you, has been scammed," says Shafeeka Anthony, Marketing Manager of personal finance website JustMoney. "Your feelings of trust, dignity, security and self-esteem are affected. Life seems uncertain and out of control.
"There's also the stress of spending hours with the police, banks and other institutions in order to report fraud, close compromised accounts and obtain new documents."
According to the South African Banking Risk Information Centre (SABRIC), which keeps people informed about the latest banking scams and fraudster activity, digital banking incidents increased by 20% in 2019 on the previous year.
Cybercrimes are increasing at an "alarming" rate, according to the SABRIC 2019 annual crimes stats report. These crimes will eventually replace many 'traditional' bank crimes as they "transcend time and physical proximity due to their virtual nature".
Says Anthony: "You may not think your information is important enough to interest a fraudster, but in fact a cybercriminal could be looking for an identity just like yours to avoid raising suspicion. Your details – name, address, ID and bank details – could be used to apply for a credit card or loan in your name, or to create a fake driver's licence or passport."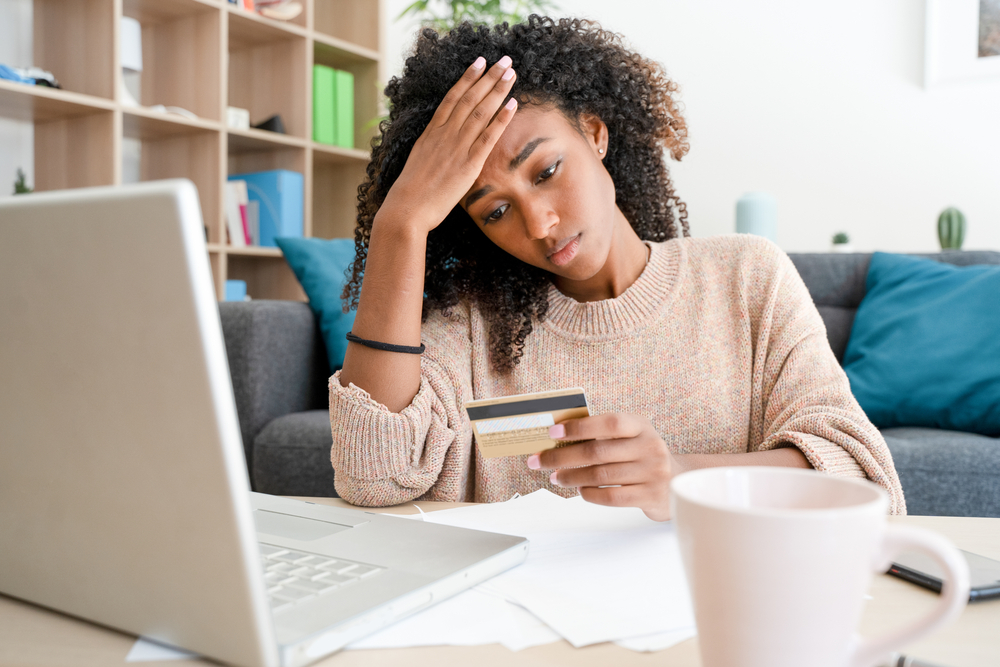 JustMoney offers the following tips to avoid being fleeced by a fraudster:
Use tough-to-crack passwords, keep them to yourself, and change them regularly.
Don't click on hyperlinks or open attachments if you receive an email from a stranger.
Protect sensitive information by installing antivirus, firewall and spyware protection on your computer. Keep this updated.
The lockdown has led to much more online shopping. Only do business with familiar companies.
Take care of your filing. Documents can be stolen from your car or office without you being aware that they are missing or have been copied. Shred or burn documents with sensitive information rather than adding them to the recycling.
Do not carry all your ID cards or documents with you. Generally, only one is necessary for day-to-day activities, so lock the rest away.
Do not use internet café
s or communal spaces to shop or bank online.
Read a JustMoney article with more tips on protecting yourself against banking fraud here.
Find out more about how to identify an investment scam here.
"Given the current Covid-19 conditions, some fraudsters ask for donations on behalf of real or fake non-profits, claiming to assist people affected by the pandemic," says Anthony. "While most of us are happy to help a good cause, take time to check the legitimacy of a non-profit organisation, or the person contacting you, before making a donation."
Read more on how to avoid being scammed for a good cause here.
Credit check
Another helpful tip from Anthony is to check your credit report regularly. This is a record of your financial history that shows your outstanding debt, both long-term and short-term, and the number of accounts you have open. It can provide an early warning of fraudulent activity.
Read a JustMoney guide to credit reports here and sign up to get a free report here.
Report fraud
If you have been a victim of fraud, report it to the police immediately and ask for a case number. You can also contact the SA Fraud Prevention Service on 011 867 2234 or at www.safps.org.za, should your ID be used to commit fraud or be stolen.
JustMoney
JustMoney is a personal finance website that provides busy and digitally-savvy South Africans with easy access to financial products, services and information. It does this by partnering with trusted financial brands and creating informative, trustworthy advice. Check it out at JustMoney.
Stats source: SABRIC annual crime stats 2019 https://www.sabric.co.za/media/1265/sabric-annual-crime-stats-2019.pdf