Parenting Hub
Category

Advice Column, Child, Education, Home Education, Mainstream Education, Parenting
As the number of COVID-19 cases continues its upward trend, more stringent lockdown regulations could follow, including the closure of schools and a return to more regular remote learning.
Several schools have already taken the step to start closing partially or fully amid community or localised outbreaks. In addition, many parents may be taking their children out of school in a bid to protect themselves.
For many parents, especially homeschoolers, this is familiar territory by now, but for others, they may need some extra advice on how to cope with learning at home. We look at five tips on how to cope with school closures.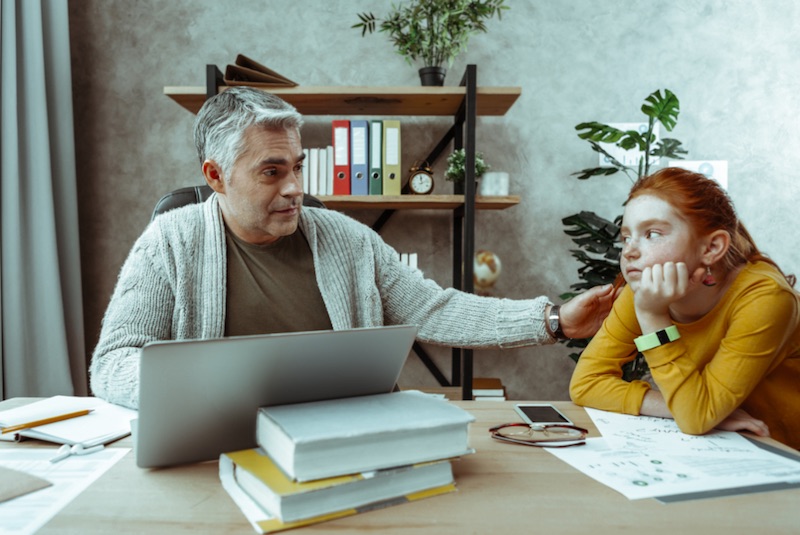 Talk about the current situation
Firstly, have a conversation with your children to make sure that they are calm and understand what is going on regarding the current situation. By now, many children may have a better grip of this situation. However, it's still important to try to reduce any possible anxiety while also communicating that learning will now occur at home for the next few weeks.
Also read: How to help a child struggling with (coronavirus) anxiety
Supplement learning with e-learning 
If your child's school has handed out learning packs, make sure you have them on hand. If possible, look through the lesson material and search the internet to see if there are ways to supplement the learning topics with e-learning.
There are many providers out there who offer free e-books. One local South African example is this e-book library from Optimi Classroom, which consists of 45 000 free e-books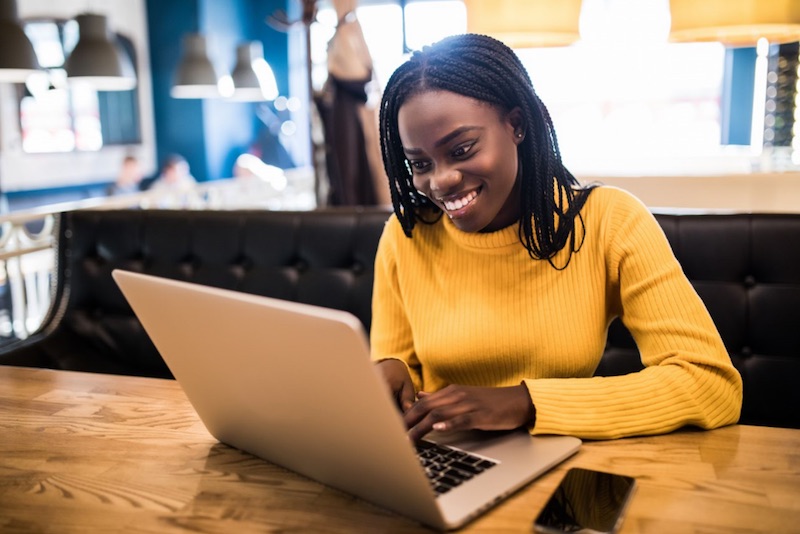 Stay organised
Being organised is critical. Make a schedule that you and your children agree to and stick to it. You don't have to follow a strict timetable to complete academic work throughout this period, but having a plan does help.
If you need assistance with setting up a timetable, we have put together this simple daily schedule to guide you and your children with staying on track during school closures.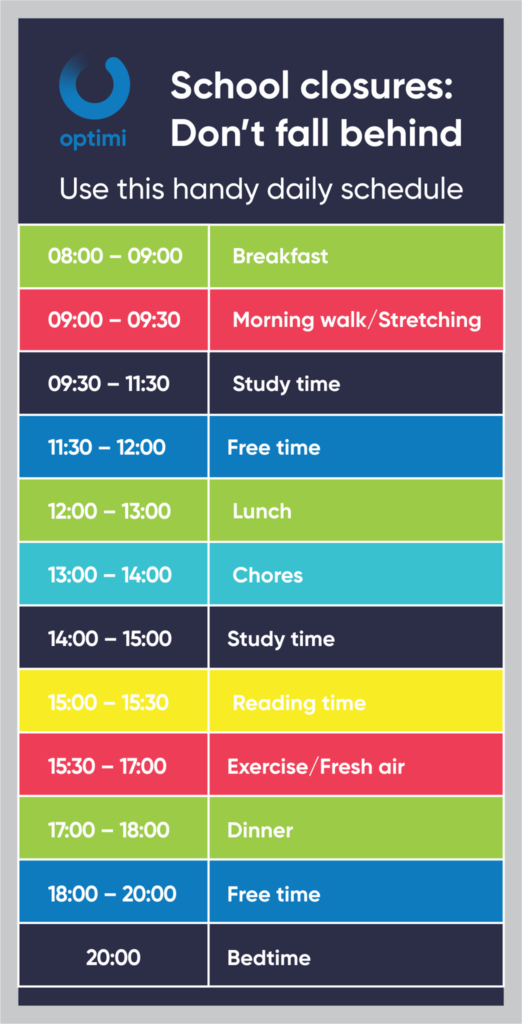 Bear in mind that you might not be able to stick to a timetable if someone in your household is sick, needs to return to work, or do other activities. Your child will then have to adapt the schedule and complete the academic work at another time. However, even loosely sticking to a timetable will help everyone know what is expected while ensuring that learning takes place.
Also read: Ten tips to help you cope with school closures
Exercise
It's also critical to ensure your children engage in physical activities such as playing in the garden or even going for walks. You can add playtime into your timetable as a reward for completing academic work.
Apart from this, you can also encourage your children to participate in hobbies or even certain extracurricular activities, where it is deemed safe from a social distancing perspective.
Also read: Why exercise is important for good academic results
Hire a tutor
Finally, if you feel you need extra help and resources, look to credible homeschooling providers out there that follow the CAPS curriculum. Homeschooling providers, such as Impaq, can offer a structured approach to learning and guidance on what to teach and when. Learners can also continue their learning journey at home amidst school closures when registering with a home education provider.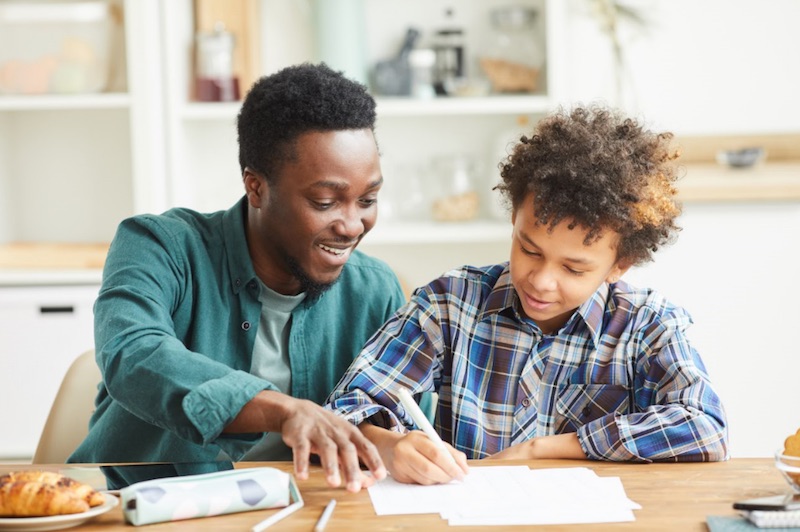 Plus, you do not have to do it alone. There are independent tutors across the country who can meet virtually to help guide you and your children during this time. Calling in a tutor is also a great option when you have children in multiple grades or at different levels; the tutor can work with one child while you help another. In addition, tutors are also a valuable resource for more challenging subjects, especially in the higher grades.
by Louise Schoonwinkel, MD of Optimi Home