Parenting Hub
Category

Advice Column, Health, Lifestyle, Nutrition
There's no denying that frozen foods are a lifesaver for quick meal solutions and come out tops from a convenience, lifespan, and waste-reduction point of view. But some may question the quality and nutritional value of frozen foods, not to mention the fear of preservatives.
We got some insights from McCain, a leader in the frozen foods category, to dispel some of the common misconceptions when it comes to frozen vegetables and potato products.
It's fresh: "Our produce is sustainably sourced from local farmers, harvested at its peak and snap frozen within hours to maintain freshness and lock in nutrients," says Catharina Bester, Marketing Manager: Foodservice & Retail at McCain. Freezing is a safe and natural way of preventing bacterial growth and enzyme activity and eliminates the need for undesirable chemical preservatives
It's convenient: There's no way around it, frozen vegetables are a win on a busy weeknight. The cleaning and chopping have all been done for you, so all you need to do is take it out of your freezer, cook according to the on-pack instructions, and serve.
It's healthy: Contrary to popular belief, freezing causes very little nutrient loss and preserves the vitamins and minerals in food – so all those fantastic nutrients end up on your dinner table, meaning you get a nutritional meal every time. Frozen produce is packed with nutritional value and provides the easiest way for you and your family to get your daily nutrition.
It's reliable: We all know the feeling of reaching for some veggies in the fridge, only to find that it's expired or heading to the shops to get a specific ingredient, and not being able to find it. By keeping your freezer stocked with frozen vegetables and potato products, you know you'll have what you need, ready to go, when you need it.
It's affordable: Frozen foods have a much longer shelf-life than fresh produce and you only use what you need so there's less wastage. Meaning you get more broccoli for your buck, and not to mention less frequent visits to the store.
It's versatile: The meal options are endless – from quick snacks, tasty potato chips and wedges, stir-fries, pasta sauces and toppings and even baking.
You can even create your very own personalized McCain Family Cookbook, which is easy and can be completed in just a few steps. First off, give the book a name and personalise it with a special message. Then, upload six family recipes accompanied by photos, to give it that personal touch. Then, tailor the rest of the book using easy, pre-made recipe categories curated by McCain and chosen by you. According to Danielle De Villiers, Senior Brand Manager at McCain "This cookbook is a continuation of our mission to help families grow and thrive. You can now not only receive mouth-watering, easy-to-follow and accessible recipes that the whole family will love, but also pass on your own recipes to the next generation."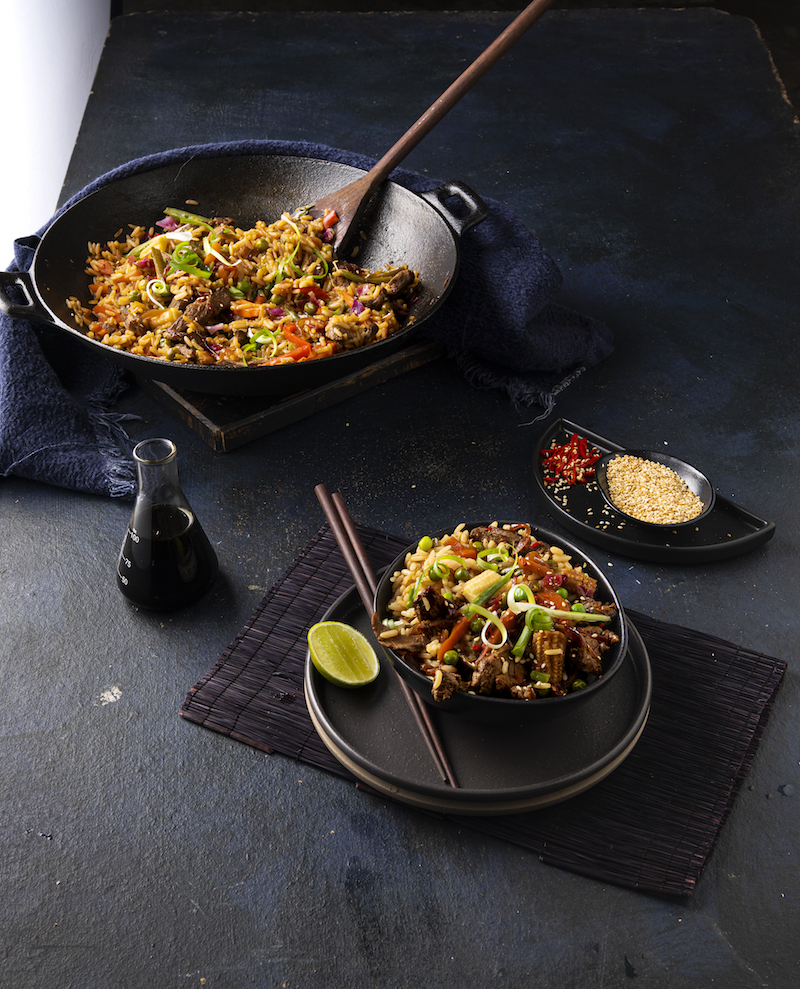 Included in your cookbook will be your personalised recipes, a selection of Food24's most popular recipes, and family-friendly meal ideas using McCain products. The cookbook will also feature Food24 editorial packed with tips, cheat guides, storage suggestions and other fun food snippets from the team, making this cookbook the perfect addition to any kitchen. Once your personalised cookbook has been completed, check out, and you will receive a digital copy in your inbox and a printed copy delivered to your door.
Check out McCain's extensive range of proudly farm to freezer products, including gluten and preservative-free chips, ready-made creamed spinach, diced beetroot, Hawaiian stir fry mix and a firm kids favourite, Smiles.Follow the #MadeWithMcCain conversation on McCain Facebook or McCain Instagram or visit their website https://www.mccain.co.za/ for more information.