Impaq
Category

Advice Column, Education, Home Education
The COVID-19 pandemic has changed everyone's lives, perhaps none more so than parents. Mothers and fathers who were once accustomed to dropping off their children at school and letting the professionals take care of their education now have to contend with teaching their children themselves. And, while homeschooling may seem like an impossible challenge for many parents, Impaq makes it easy!
For over 19 years, Impaq has been the largest and most experienced home education provider in the country, with more than 28 000 registered Grade R – 12 learners in 2021 alone! Here's how Impaq can help you homeschool like a pro: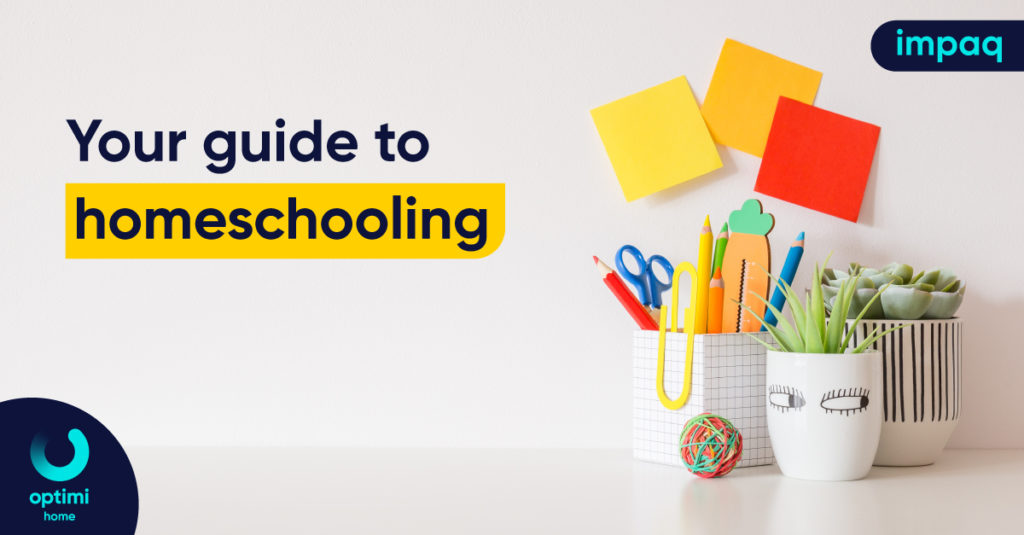 1.Uninterrupted learning
The third wave of the coronavirus (and, particularly, the spread of the delta variant from India) has meant that many schools have had to close their doors once again. School closures will undoubtedly harm children's education and will almost certainly set it back. With Impaq, education setbacks are no concern – education and examinations can continue as usual! With Impaq's distance learning model and support services, you never need to worry about compromising your child's education.
Read more: How to cope with school closures amidst the third wave
2.Quality lesson material 
Because our content and resources are CAPS-aligned, and because we are registered with the South African Comprehensive Assessment Institute (SACAI), Impaq learners can go back to traditional schooling at any time if need be and, upon completing matric, they receive a National Senior Certificate (NSC).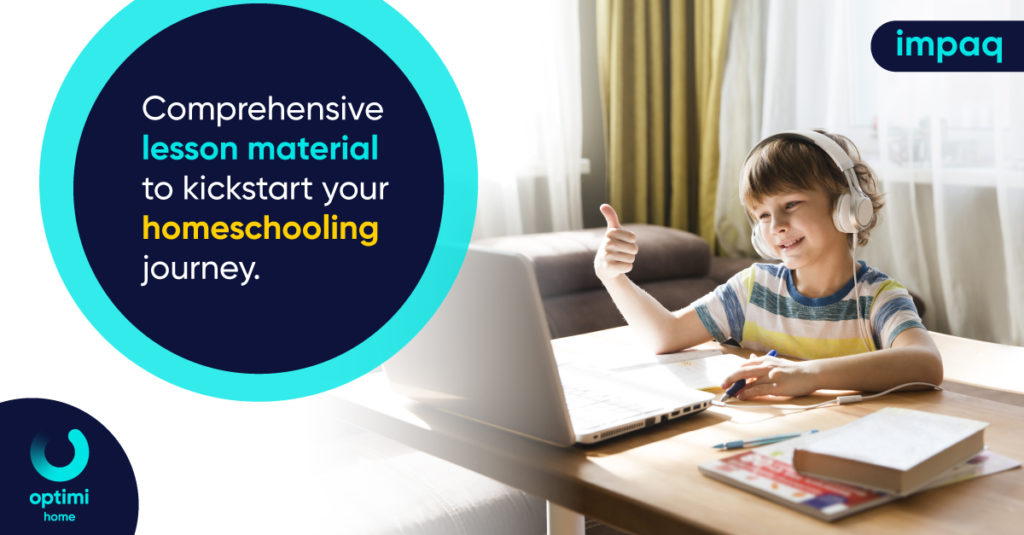 Foundation Phase (Grades R – 3)
In this phase, the curriculum focuses on four main principles critical for a young child's development:
critical thinking,
problem-solving,
step-by-step guidance, and
letting learners develop and learn at their own pace.
Learners study Mathematics, Life Skills, and a Home Language (Afrikaans or English) throughout the entire phase and will take on a First Additional Language in Grade 1. Parents can also use the Foundation Phase Maths Kit and Cami EduSuite to help their children with Mathematics, Reading, and Literacy.
Read more: Foundation Phase: The Fundamental Building Blocks for Learner Performance
Intermediate Phase (Grades 4 – 6)
During this phase, learners study six compulsory subjects:
Mathematics,
a Home Language,
a First Additional Language,
Life Skills,
Social Sciences, and
Natural Sciences and Technology.
Learners develop a sense of independent learning as they master a broad range of skills and abilities.
Senior Phase (Grades 7 – 9)
In the Senior Phase, learners continue with the compulsory subjects from the Intermediate Phase. Natural Sciences and Technology are now two separate subjects, and learners also begin studying Economic and Management Sciences and Creative Arts. Life Skills is now studied at a higher level and known as Life Orientation.
By the Senior Phase, learners have developed self-management skills and should have more say in the structure of their academic schedule. Learners can now start using Optimi Publishing's Excom Books in selected subjects designed to assist them on their learning journey.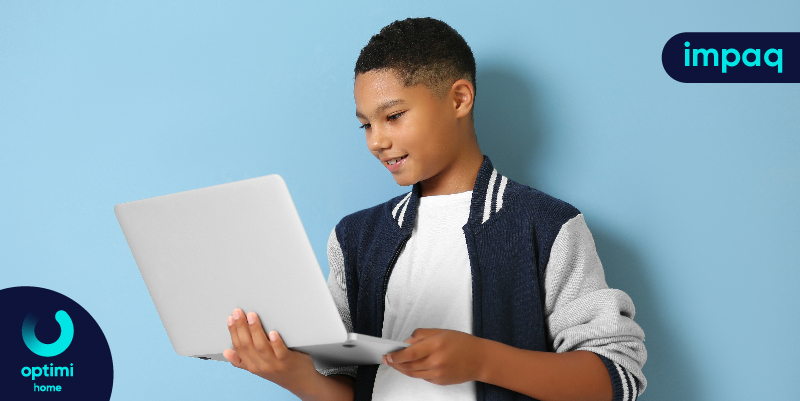 FET Phase (Grades 10 – 12)
In the final schooling phase, learners select three subjects often colloquially known as 'matric subjects' in addition to the four compulsory subjects (Home Language, First Additional Language, Mathematics or Mathematical Literacy, and Life Orientation) for a total of seven subjects.
Impaq offers a wide variety of over fifteen elective subjects, from Physical Sciences to Tourism. Learners can also use Optimi Publishing's Quanta series, which is designed to assist learners studying Physical Sciences.
Read more: Career choices: How to help your child make their subject selections in Grade 9
3.Unparalleled resources and support
Unlike many other homeschool curriculum providers, Impaq realises that there's more to teaching than just lesson material. That's why, in addition to our quality CAPS-aligned lesson material for Grades R – 12, we offer our learners and parents plenty of supplementary teaching and learning resources like facilitator's guides, planned schedules, assessment elements and services, and more!
Our online platform allows parents to capture marks, generate reports, and monitor their child's progress. The Optimi Learning Portal gives learners access to video content, quizzes, and online classes in selected subjects to help them prepare for assessments.
Impaq also has education specialists who can assist you and your child on your learning journey and answer any questions you might have. If need be, parents can also employ the services of independent tutors to help them facilitate learning.
Read more: How do I choose a tutor for my child?
Impaq also offers Bible Education (Grades R – 9), isiZulu (Grades 1 – 4), LEGO® Robotics and Coding (Grades 1 – 5), and Resolute Robotics (Grades 7 – 12) as additional subjects typically not offered at other schools.
Virtual open days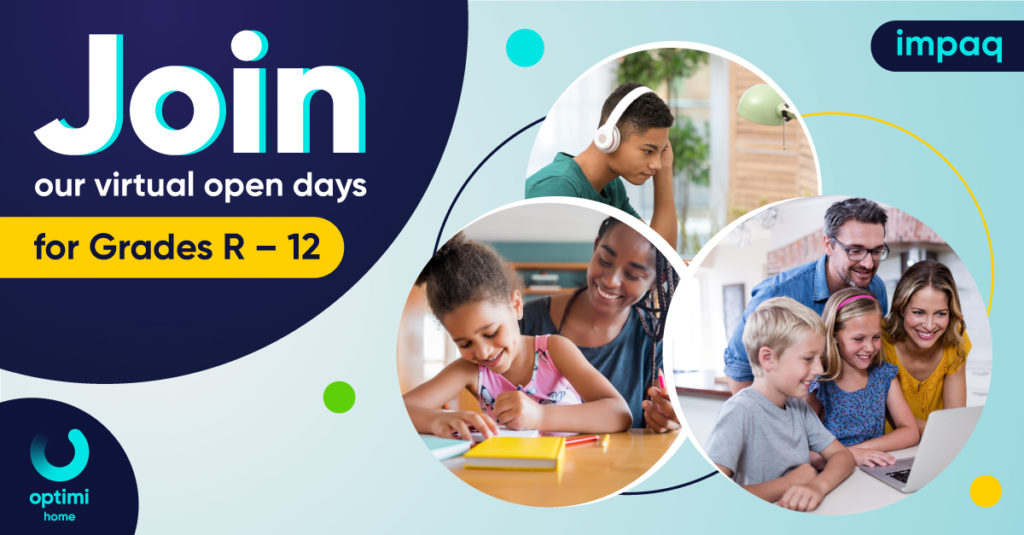 If Impaq sounds like something that would work for you, join one of our virtual open days from 20 – 22 July 2021! 
| | | | |
| --- | --- | --- | --- |
| Webinar | Date | Time | Register here |
| Grade R – 3 Open Day | Tuesday, 20 July 2021 | 16:00 – 17:00 | Register here |
| Grade 4 – 9 Open Day | Wednesday, 21 July 2021 | 16:00 – 17:00 | Register here |
| Grade 10 – 12 Open Day | Thursday, 22 July 2021 | 16:00 – 17:00 | Register here |
If after joining our virtual open days, you have decided Impaq is right for you, be sure to join the Impaq family when registrations for 2022 open on 1 September 2021!
By Jacqui Smit