Parenting Hub
Category

Advice Column, Favourite Things, Parenting, Toddler, Toy Box
Parents have had a rough year with families still being encouraged to stay at home as much as possible. This however does not assist in bringing real life experiences to your little one's.
With many parents battling to find ideas to keep their littles ones entertained whilst still stimulating and providing early childhood development, we felt that we would introduce your family to the Fisher-Price® Little People® Range.
The Fisher-Price® Little People® Range not only provides time to play but time to learn and grow.
The Fisher-Price® Little People® Characters
Before getting to the fun, we have to point out that we loved the characters themselves. From school children to doctors and pilots these characters really provide a great start for you to begin introducing different jobs that people have.
The Fisher-Price® Little People® Big Yellow School Bus
Recommended Ages 1-5 years
A bus ride of fun awaits. We really do enjoy toys that stimulate young little children whilst still delivering a way to open up conversations from a young age.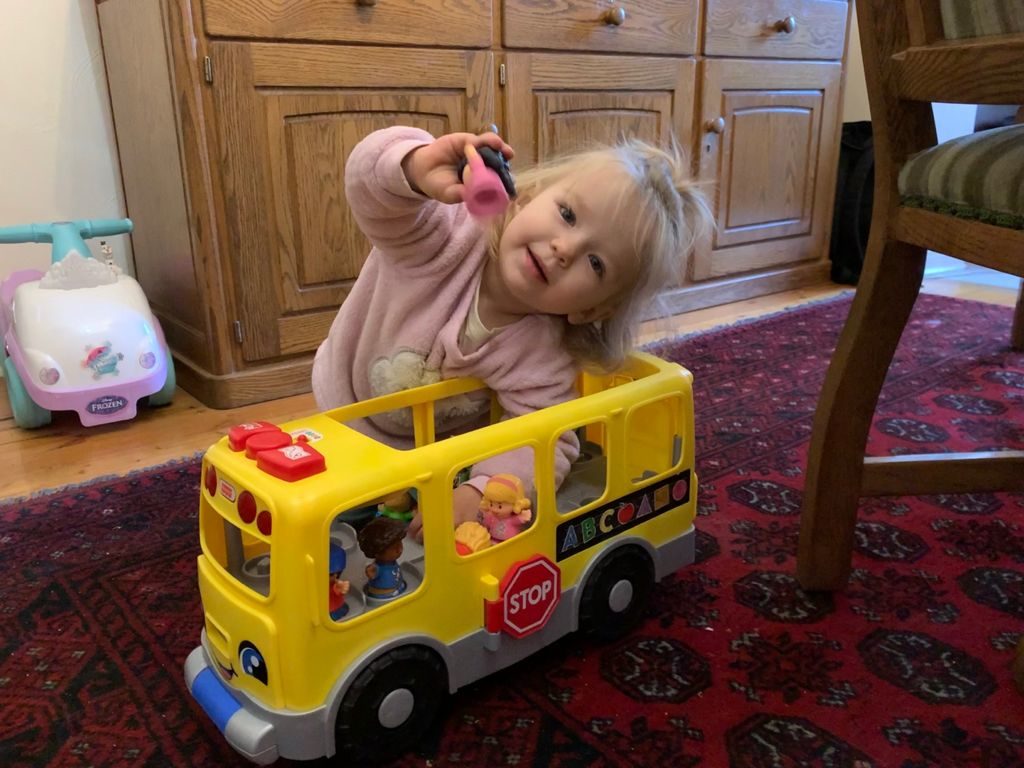 With the 3 Smart Ages function your child will be able to imagine, discover and experience motor transport. With over 40 songs, sounds and phrases, you will be able to switch up the learning fun as and when they are ready. From learning about how many wheels there are, counting to 10, shapes, the alphabet and so much more, this really is a great purchase.
The bus itself comes with 4 characters, however, one is able to purchase more separately and The Little People® Big Yellow School Bus can hold up to 12 characters. Our favourite was the little boy in the wheelchair.
We found it incredibly thoughtful to consider children with disabilities so that they too had a character to relate to (he is standard in The Big Yellow School Bus). As parents we always try to encourage our children to not only learn about children with disabilities but to be considerate toward them as well. This is the perfect tool to start this small and yet powerful conversation off with your little one.
The Fisher-Price® Little People® Travel Together Airplane
Recommended Ages 1 -5 years
Travel around the world and throw in an adventure for your child. Go on an imaginary trip with your child to your dream destination and make the experience even more fun with The Little People® Travel Together Airplane. You see anything can be fun when more Little People® join in. Songs, sounds and phrases will most certainly delight.
The Fisher-Price® Little People® Range Encourages:
Grasping and movement
Strengthens dexterity and hand eye co-ordination
Stimulates auditory and tactile senses
Discovering cause and effect
Some of our favourites out of the range included: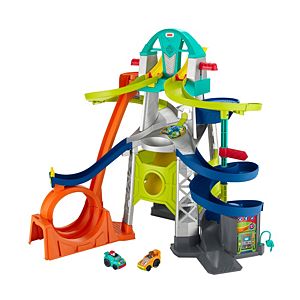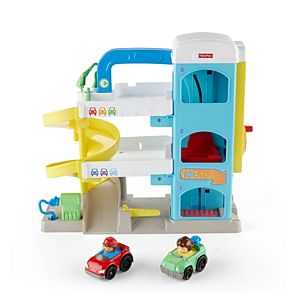 Launch & Loop Raceway
Caring for Animals Farm
Sit with Me School Bus
Cuddle & Play Nursery
Share & Care Safari™ Playset
Snack & Snooze
Helpful Neighbor's Garage
Wash & Go
Pirate Ship
Big Helpers™ Home
Noah's Ark
Travel Together Airplane
Surprise & Sounds Home
Farm Animal Friends