Parenting Hub
Category

Advice Column, Child, Health, Lifestyle, Parenting, Toddler, Tween & Teen
The health of your mouth is important at every stage of your life and there's no better time to pay extra attention to your dental routine. 
With two of the world's most common health problems affecting the mouth – cavities and gum disease, it really is in your best interest to practice good oral hygiene. Not only does it ensure a beautiful smile, but it is good for your health.
Just like adults, it is important for little ones to look after their teeth too. Children's tooth enamel is thinner and more vulnerable than an adult's. It is important to remineralise it to defend it from the acid attacks caused by sugar.
Another important step to maintaining good oral hygiene is daily flossing. Both interdental brushes and floss penetrate the places your toothbrush cannot reach, protecting against the formation of the dental plaque that causes cavities and inflamed gums.
Biorepair®, the first and only toothpaste in the world that repairs tooth enamel based on the patented microRepair® technology (zinc-substituted-carbonate-hydroxyapatite crystals) offers total protection for everyday oral hygiene. It repairs the enamel surface and protects it from cavities plaque and tartar build-up.
What are microRepair® particles?
A MicroRepair® particle is very similar to the composition of tooth enamel. This similarity gives microRepair® a biomimetic property, allowing the micro-particles to integrate permanently with tooth enamel and dentine, no matter the condition of the mouth, thus repairing enamel and dentine evenly and naturally. The microRepair® particles form an even coating on the tooth surface, penetrating cracks in the enamel and chemically binding to it, thus repairing and remineralising them.
From total protection, and sensitive teeth to gum protection and teeth whitening, the Biorepair® range of oral care products will take care of all your oral hygiene concerns.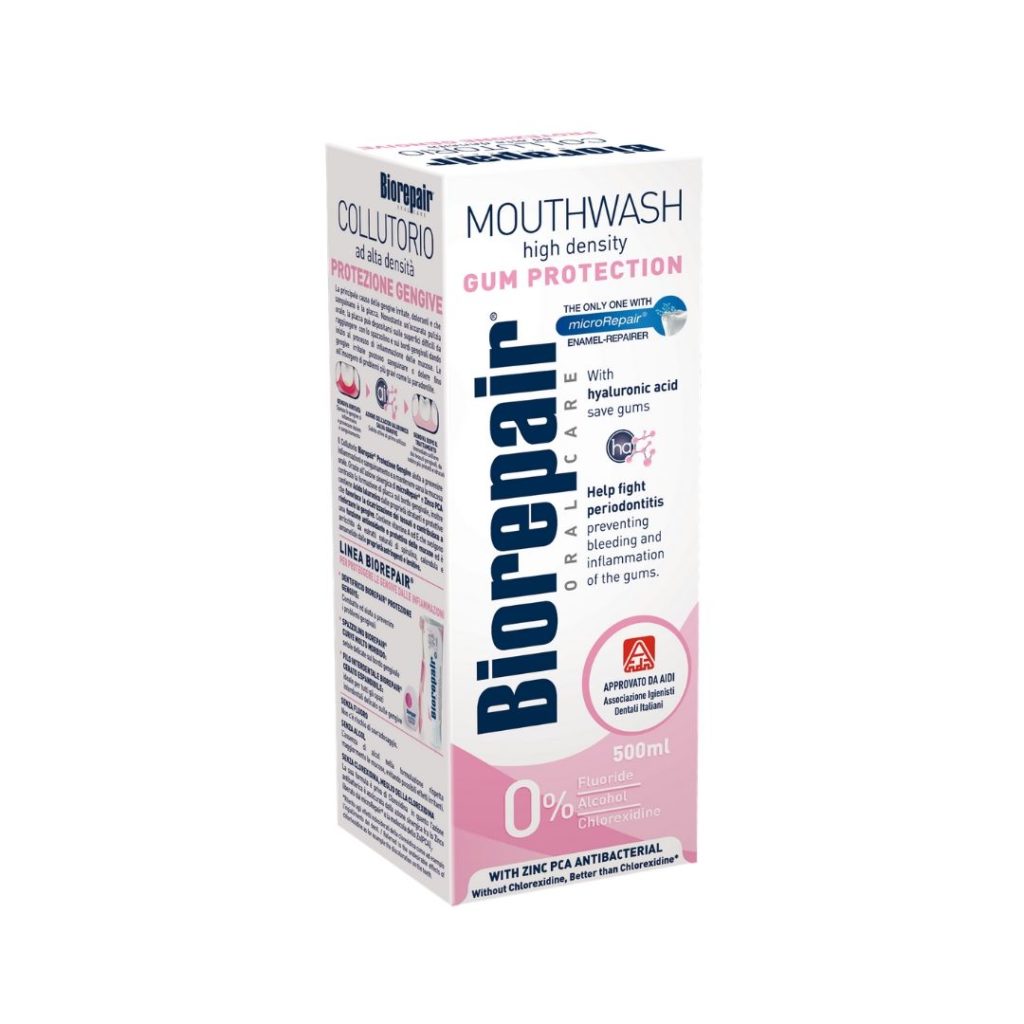 Biorepair® Gum Protection Mouthwash (R129.99) is the only high-density formula with microRepair® that provides greater adhesion to the teeth. It helps fight gum disease, preventing bleeding and inflammation of the gums, promotes tissue healing and strengthens gums thanks to its hydrating and protective properties. It also prevents plaque and tartar build-up, provides an antioxidant and protective function for the oral mucosa and offers relief for gums thanks to the astringent and soothing properties of the natural ingredients.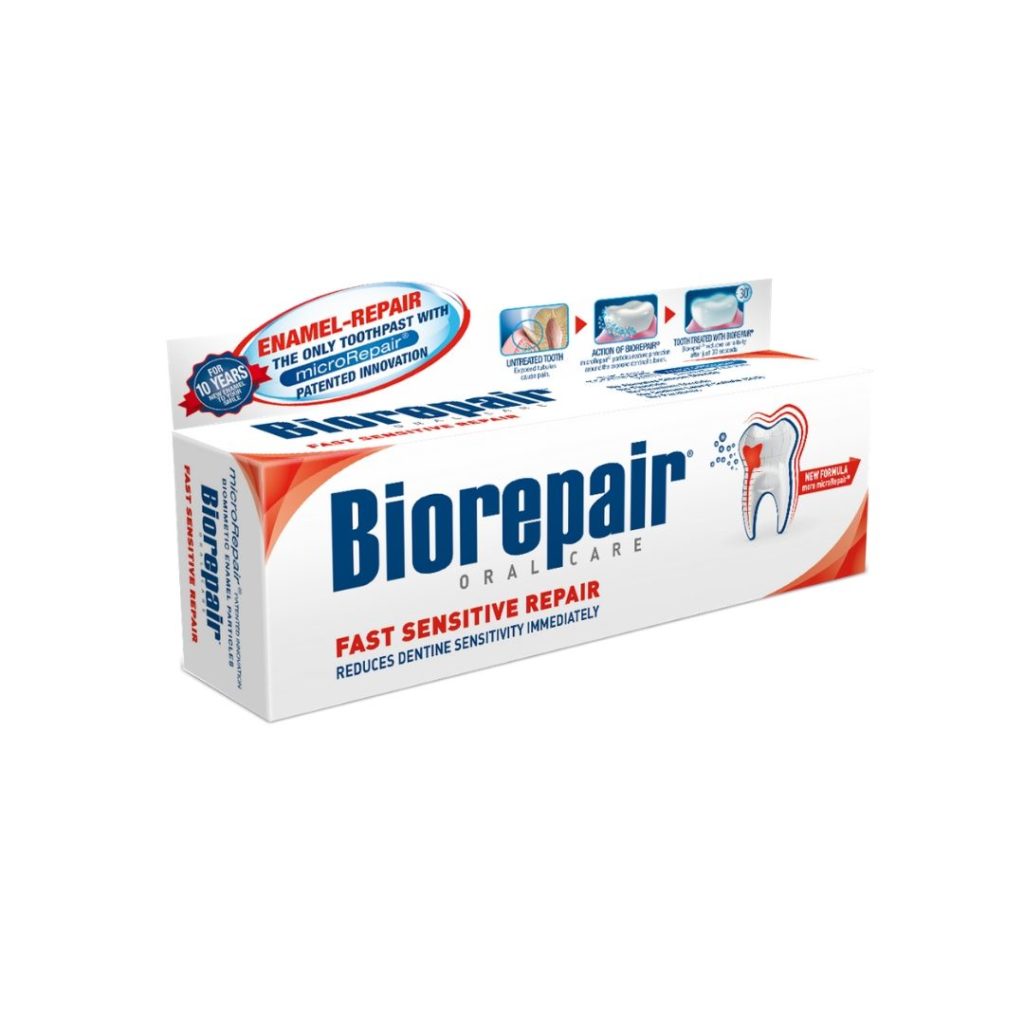 Biorepair® Fast Sensitive Repair Toothpaste (R79.99) reduces dentinal sensitivity immediately. It closes the tubules, preventing thermal stimuli from reaching the tooth, prevents enamel erosion and the loss of natural tooth whiteness.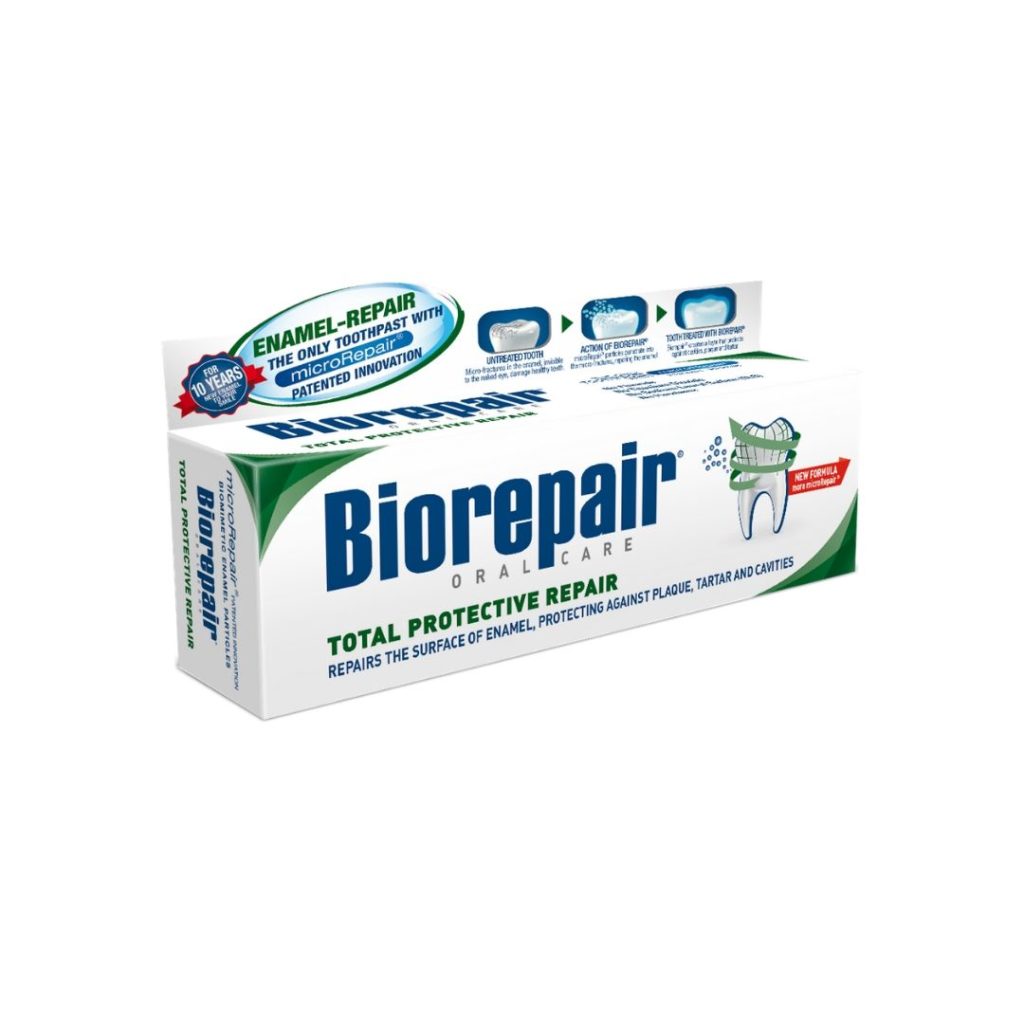 Biorepair® Total Protective Repair Toothpaste (R74.99) repairs the enamel surface, protecting against plaque, tartar build-up and cavities.
Biorepair® Pro White Toothpaste (R74.99) returns the natural white of your smile. It protects the enamel from the daily erosion process, restores the natural whiteness of teeth and uses an innovative PVP whitening technology.
Biorepair® Gum Protection Toothpaste (R74.99) protects and strengthens sensitive gums. It repairs and regenerates gingival tissues, allows for antibacterial and anti-plaque action and has astringent and soothing properties.
Biorepair® KidsToothpaste (R49.95) contains MicroRepair®, which strengthens tooth enamel and promotes the proper development of healthy permanent teeth.
Biorepair® Junior 7-14 Toothpaste (R49.95) contains MicroRepair®, which strengthens and protects tooth enamel from cavities while they are developing and is ideal for remineralising the erosion caused by braces. With the addition of the antioxidant Vitamin E, it helps to maintain healthy gums.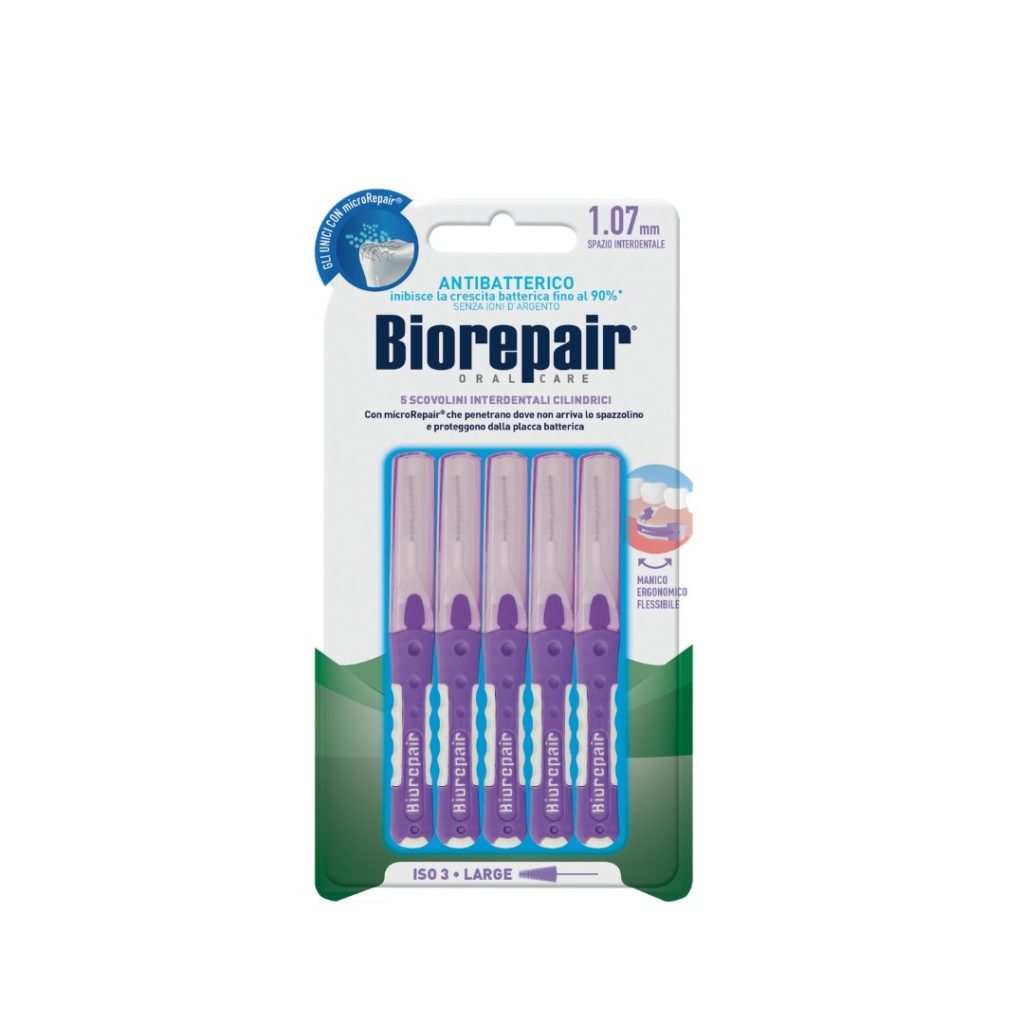 Biorepair® Interdental Brushes (R79.99) are made with the innovative SELFCLEANING POLYMER technology and microRepair®, particles made up of the same substance as enamel, which penetrate into places toothbrushes cannot reach.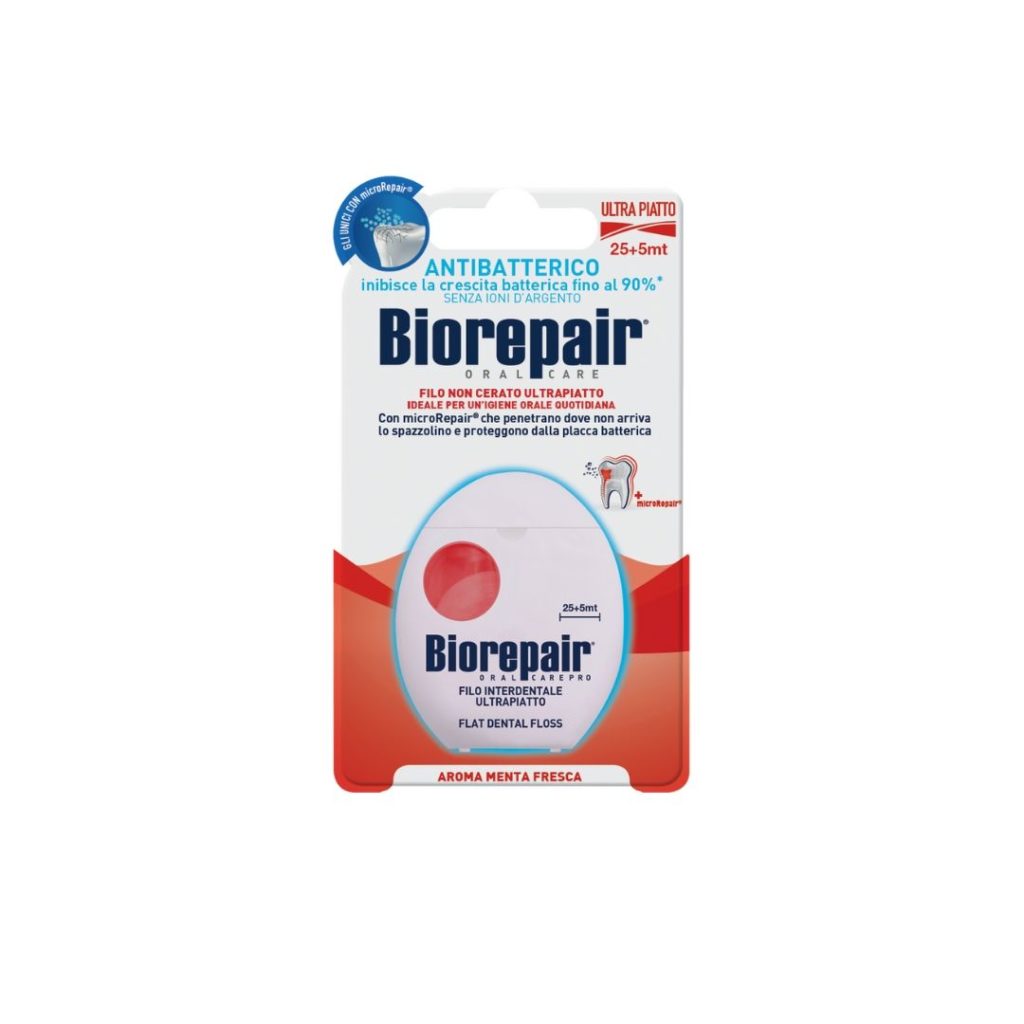 Biorepair® Floss (R69.99) reaches where brushing cannot. The floss features microRepair particles, which are made from the same substance as tooth enamel, helping maintain tooth integrity.
Exclusive to selected Clicks stores.